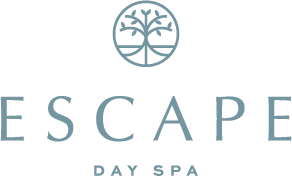 100 Broadway Street, Birmingham, AL 35209, United States
100 Broadway Street
Birmingham
Alabama
35209
US
Step into your own private retreat. Relax and rejuvenate yourself in a peaceful setting. Unite your mind, body and spirit as you allow yourself a moment to get away from it all and immerse yourself in tranquility. Escape Day Spa is a family-owned business that believes in the power of healing through touch and meditation. Their guests find rest and solace through their therapeutic and cosmetic services—all designed to offer the epitome of luxurious comfort.
Escape's staff believes in offering luxurious treatment to those looking for their own private escapes, and seeks to create a deep sense of contentment and relaxation in each guest through their therapeutic treatments.
Spa Services:
Therapeutic Massage
Unwind as you drift away under the experienced hands of our massage therapist. We offer a variety of massages, all designed to offer therapeutic release for your body.
Body Treatments and Wraps   Experience the pinnacle of an elite day with a deeply soothing body treatment and wrap. We have a variety of therapeutic options available that promise to refresh your skin and surround you in bliss and comfort.
Facials and Skin Care Services   Rejuvenate your skin with our unique European facials that will sweep you away to Europe, customized just for you!
DermaSweep
The DermaSweep MD system is a state-of-the-art, non-invasive exfoliation and skin revitalizing system.
Manicure and Pedicure
Few treatments are as relaxing and soothing as a professional manicure and pedicure. We take great pride in pampering our guests, and that includes showing special care to their hands and feet.
Spray Tan
Obtain the look you want with our all-natural, 100% organic spray tanning solution. Our Natural Glow sunless spray tan is a perfect way to look your best while avoiding the sun or tanning beds.
Hair Removal and Waxing
Look and feel your best at all times. We offer a variety of hair removal and waxing treatments designed to give you the smooth, comfortable look you desire.
Xtreme Eyelash Extensions
For those who want lush, luxurious eyelashes, we proudly offer a revolutionary new treatment: Xtreme Lashes eyelash extensions!
Call or go to their website to make your appointment today and get ready to feel amazing.