Featured in Alabama Tourism's Guide "100 Alabama Dishes to Try Before You Die"
When Christy Wheat started working as a server at Simp McGhee's, she thought it would be a fun way to make some money while she went back to school. "Things changed, I fell in love with it, and I've been here ever since," she said. After ten years, she bought the restaurant.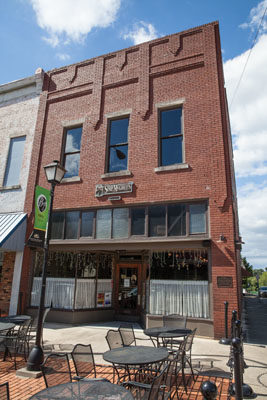 These days, the 35-year-old Bank Street restaurant is a favorite for locals and is often called "Decatur's Favorite Corporate Gathering Spot." Although it bills itself as "fine dining with a cajun twist, "Simp McGhee's is more than just good food. It has become as iconic as the river boat captain whose name it bears.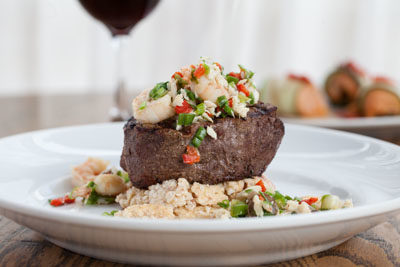 Simp McGhee was a notorious river boat captain who was known to navigate the most dangerous stretches of the Tennessee River at full throttle, rather than the slower, safer way the law required. He was also known for his antics around town, including drinking beer at local bars with his pet pig.
Everyone who comes through Simp McGhee's doors has a different favorite dish, but the Stuffed Mushroom Caps are so legendary the Alabama Department of Tourism declared them one of the "100 Alabama Dishes to Try Before You Die." Other favorites on the menu include the "Pontchartrain" which is fresh fish, topped with bay shrimp, crab, mushrooms and green onions and served on a bed of brown rice or the "Dean's Delight" is a prime tenderloin served with gulf shrimp, cajun alfredo sauce and pasta.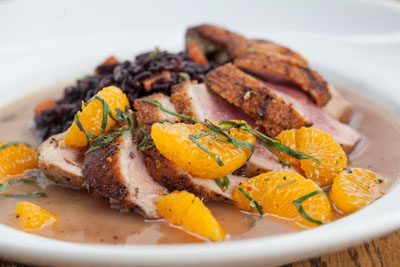 From September to April, you can find Christy's husband, John, shucking oysters at the bar on Friday nights. In fact, most of Decatur can be found there, according to Christy. "You can't walk through the door without everybody having to stop and talk," she said. Whether you are looking for cajun food, seafood, steak, pasta or one of Simp McGhee's other specialty dishes, there is something for everyone and no trip to Decatur is complete without stopping in to experience the old-world charm of the restaurant.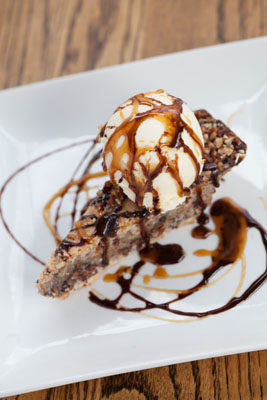 724 Bank Street NE, Decatur, AL 35601
256.353.6284
simpmcghees.com
@simpmcghees on social media