Out of This World Pizza, Wings and More in a Fun and Quirky "River City" Inspired Setting
When the Mellow Mushroom location in Decatur went up for sale in 2017, the new owner was just next door. Ryan Helsley owned the Moe's Barbeque next door and was ready for a new challenge. While Ryan knew the Moe's brand and barbeque, he was a newbie to the pizza game initially, but felt that both brand espoused similar values with a foundation in good food and good service in timely manner.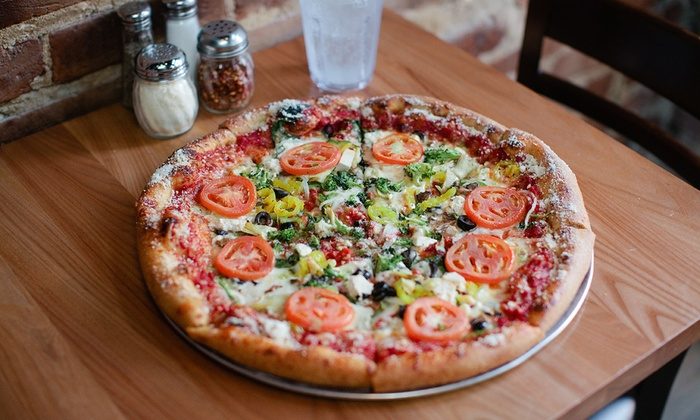 He called the foray into pizza making "'intimidating" because there were more moving parts and almost three times more staff than the Moe's location required. But, ultimately the idea of good food, cold drinks and a unique workforce.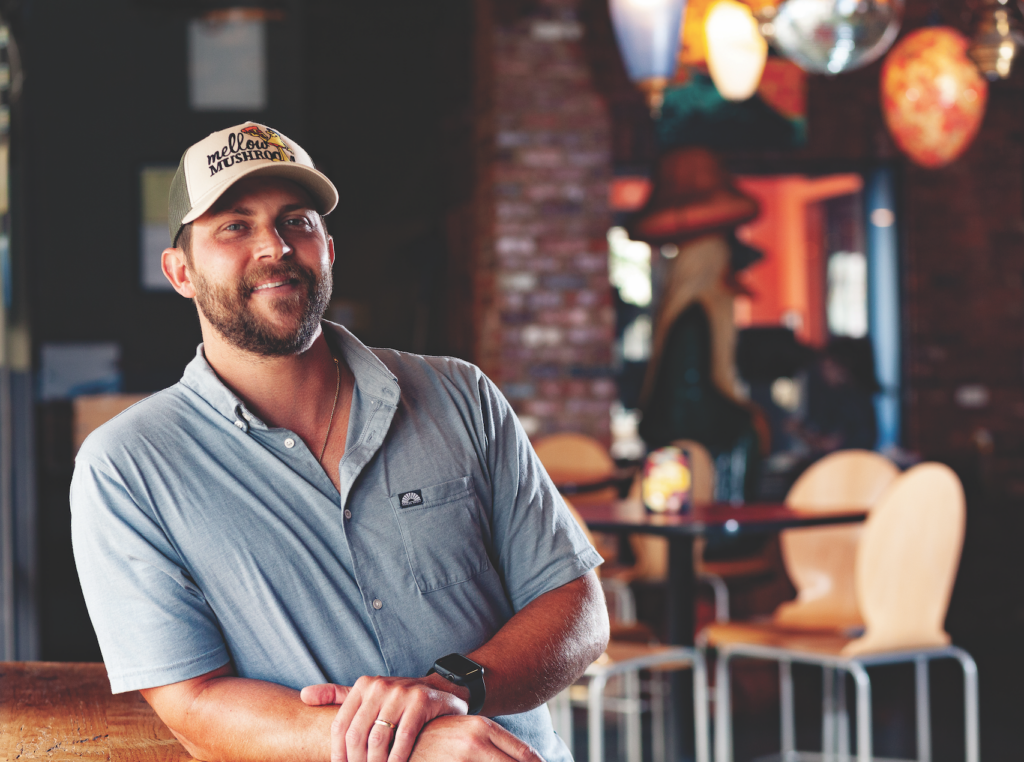 While Mellow Mushroom is known for its pizza variety, Ryan says the most popular at this location seems to be Holy Shiitake, an olive oil and garlic base with shiitake, button and Portobelo mushrooms, caramelized onions, mozzarella and MontAmore. It's finished with a garlic aioli swirl and spritz of black truffle oil and garnished with fresh chives and shaved Parmesan.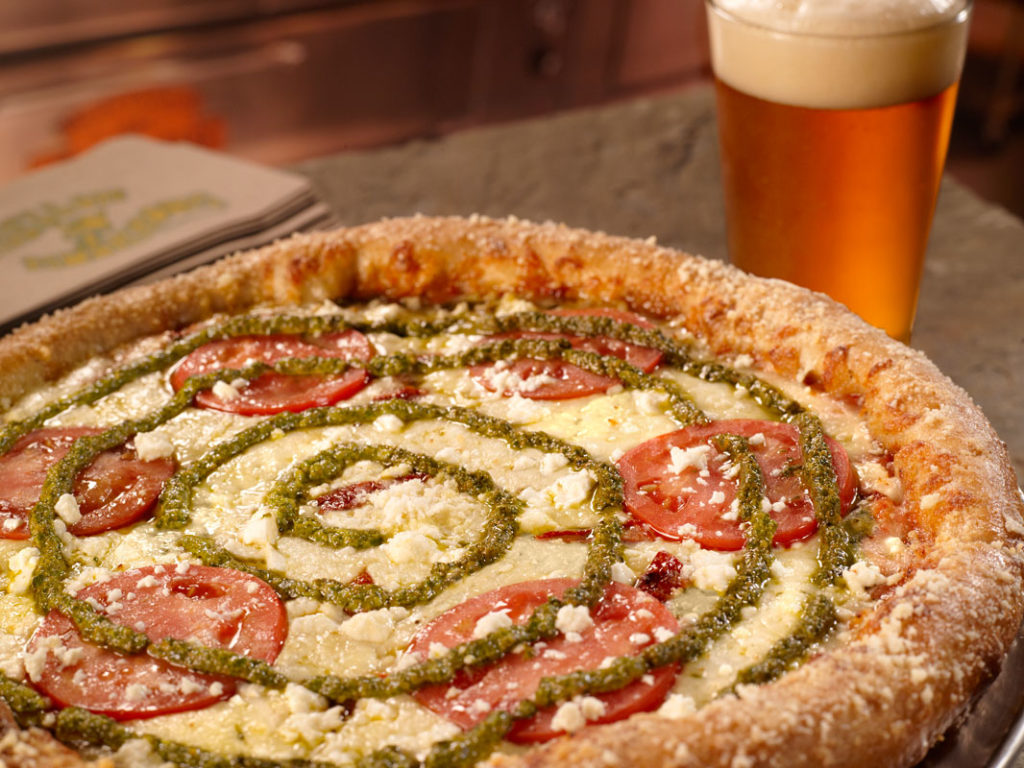 The wings are also a popular choice at the restaurant particularly the new "Cloud 9 Wings" which are double baked and coated in a rich garlic parmesan sauce with a hint if heat. They are garnished with grated aged parmesan and chives and served with the traditional wings sides of carrots, celery and ranch or bleu cheese.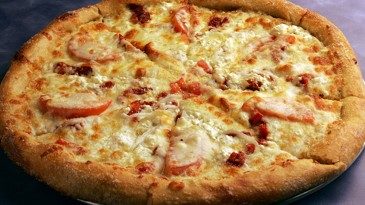 Salads are a surprise favorite at the restaurant something Ryan attributes largely to the fact that the corporate office for Mellow Mushroom is always creating and testing new recipes. The salad menu, which ranges from a basic caesar or Greek salad to a bacon and bleu cheese wedge and an Enlightened Spinach Salad, also features exotic dressings like "Pomegranate Acai" that are sure to delight every dinner at the restaurant.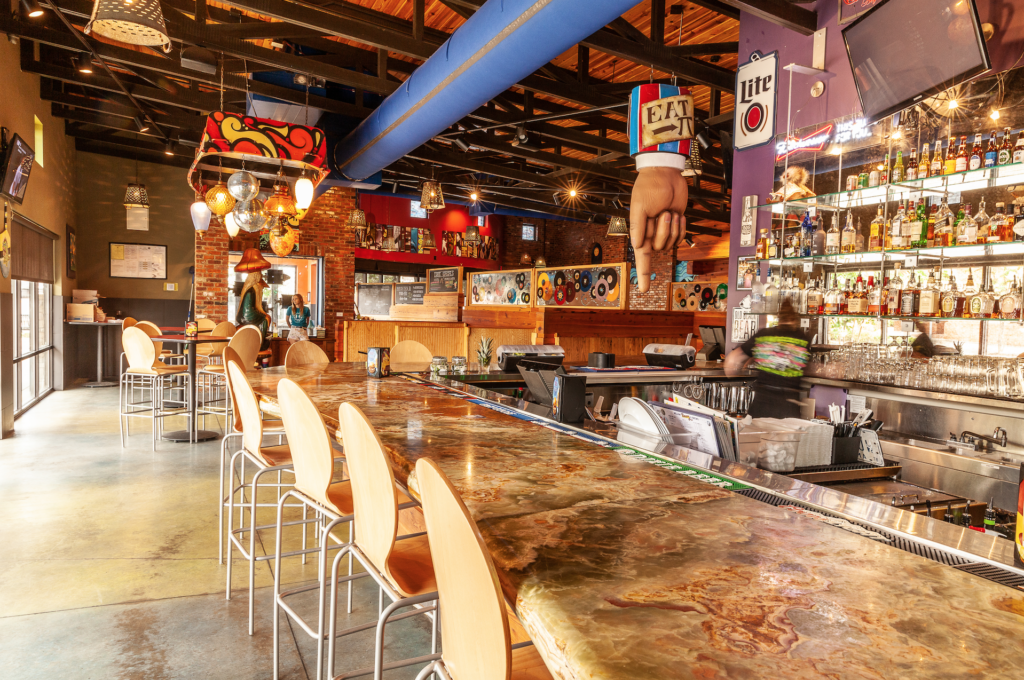 The location, like all Mellow Mushroom locations, is decorated in a unique style, with a nod to the surrounding area's history, culture or population. For instance, here in the "River City," the focal point of the funky interior design is a jon boat that hangs overhead and has been converted into a chandelier.
202 Moulton Street E, Decatur, AL 35601
256.355.5161