Your source for locally-curated fine art, home accessories and other treasures
Kathleen's Fine Art & Interiors is one of the most unique spaces in Decatur, featuring original art and home accessories that complement the art. Visitors can find anything they are looking for and often find things they weren't looking for but were meant to have.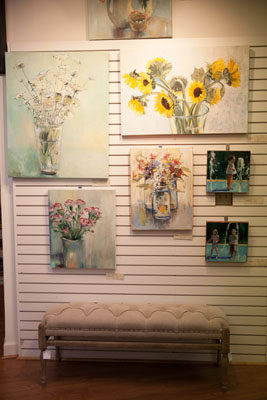 "Art speaks to the right person," Kathy Clay, owner of Kathleen's Fine Art andInteriors, said. Because of that, visitors never know what will speak to them as they peruse Kathy's collection.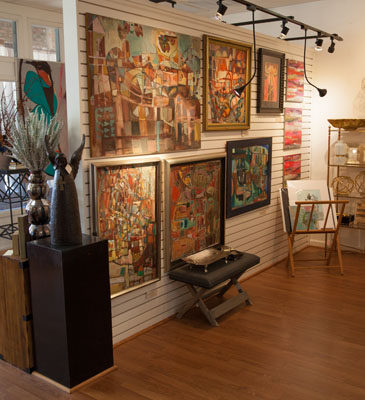 For the last 1l years, Kathy has served Decatur as a little-known treasure, deal-ing in one-of-a-kind art and unique accessories for the home. Kathleen's has also become known for its special occasion flowers and decorations that are unlike anything most florists could put together. Flower art is just another creative outlet for Kathy and her partner, who enjoy helping buyers connect with the artists that speak to them.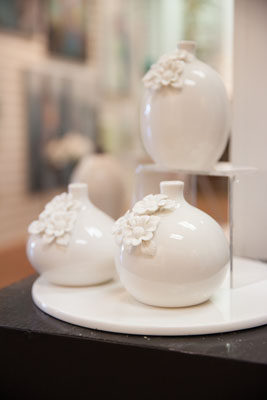 "Art speaks to the right person"
There is no one type, style or genre of art in the shop, which boasts 3,000 square feet of space filled with art from a variety of artists who create pieces as different as they all are. Each artist has their own story about how they create, what inspires them and how they view their work and Kathy knows each story as well as her own.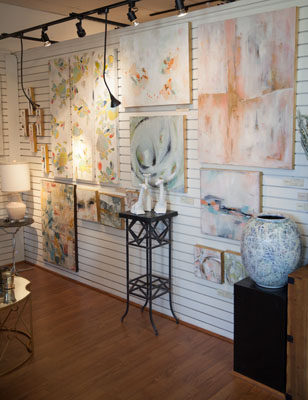 "I love my artists, and I love to sell for them," Kathy said. "I always tell them it is so important to do what you love when they are looking at what type of art to create. The right person will find the painting that's meant for them."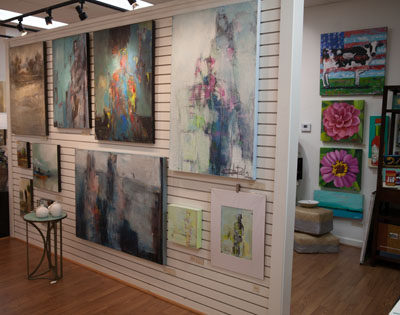 KATHLEEN'S FINE ART& INTERIORS
211 2nd Avenue SE, Suite B, Decatur, Alabama 35601
256.355.7616
Facebook & Instagram: @kathleensinteriors