The Perfect Combination of Great Barbeque and Nightly Fun in the Heart of Downtown Decatur
from EXCURSIONS GUESTBOOK HUNTSVILLE, MADISON & DECATUR 10th Anniversary Edition by EXCURSIONS BY CITYVISION
Ryan Helsley was already a devotee to the Moe's Original Bar B Que brand when he got the chance to purchase the Decatur location of the restaurant. He had managed locations in Tuscaloosa and Auburn and had been a co-owner at a location in Panama City, FL, but Huntsville was home for his wife and Decatur is near her family. The fact that he could move his family closer to their extended family and still stay with the brand he loved made it the perfect choice.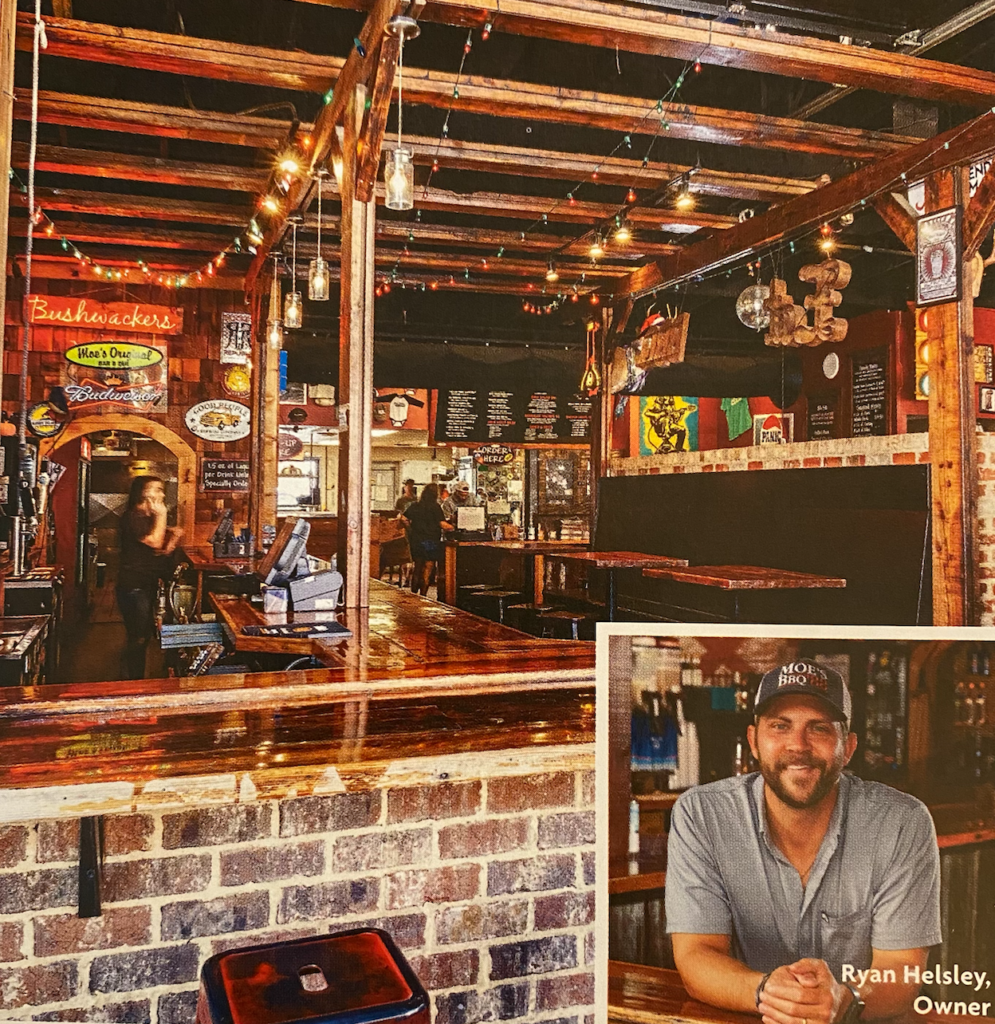 So in 2015, Ryan and his family moved to Decatur and began operating the Moe's Original Bar B Que in the heart of the downtown arts and entertainment district.Ryan said he loves the culture, family and "bulletproof concept" the Moe's brand offers.
"There's a reason I started with Moe's in 2010 and decided to make a career out of it," Ryan said. The restaurant is much more than barbeque though, offering a full bar, late-night hours and live music two or three days a week. The location in the entertainment district makes Moe's a frequent stop for late-night visitors looking for a place to grab food and a nightcap after a show at the historic Princess Theatre or other location nearby. Last year, Ryan also opened a second Moe's location in Priceville, just seven miles away from his original Decatur location.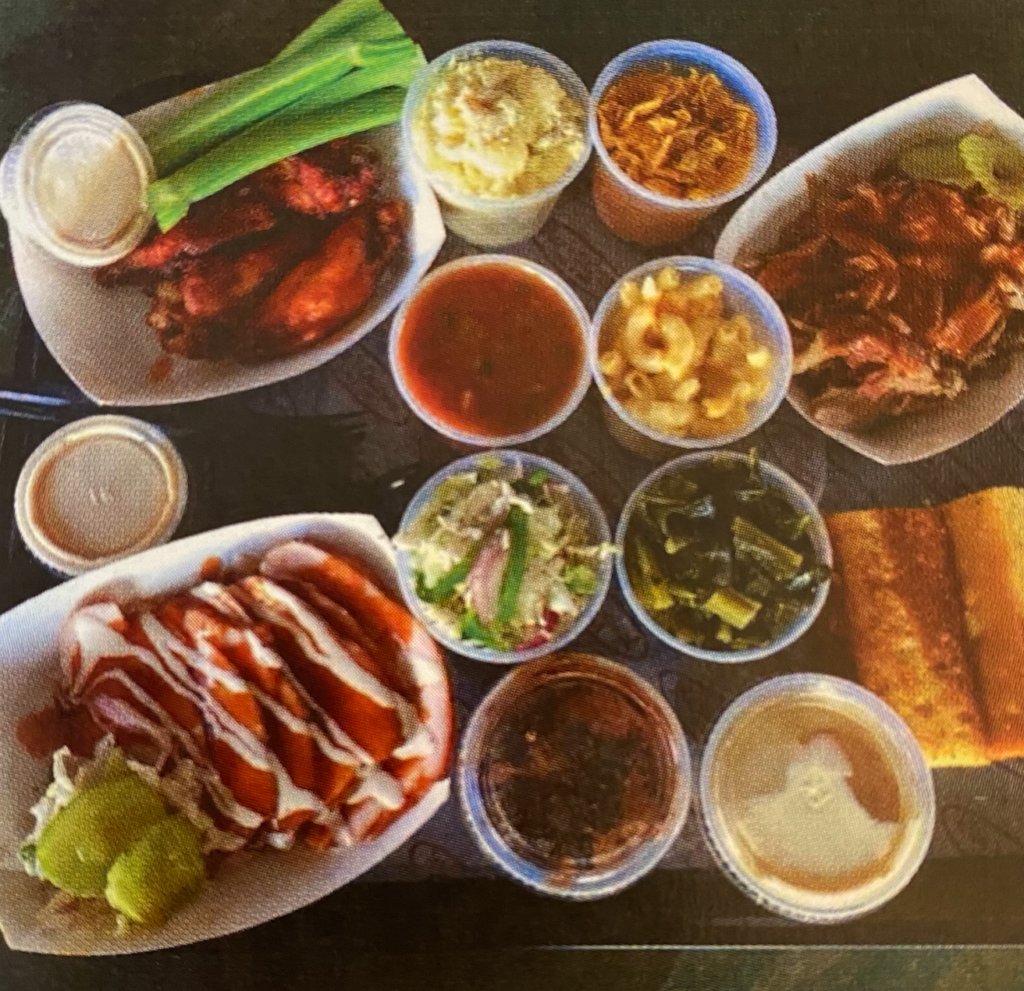 While slow-smoked pulled pork barbeque topped in a house-made, sweet and tangy BBQ sauce is what Moe's has always been known for, Ryan says the jumbo smoked wings are a constant fan favorite. The wings are served with celery and a creamy Alabama-style white BBQ sauce for dipping.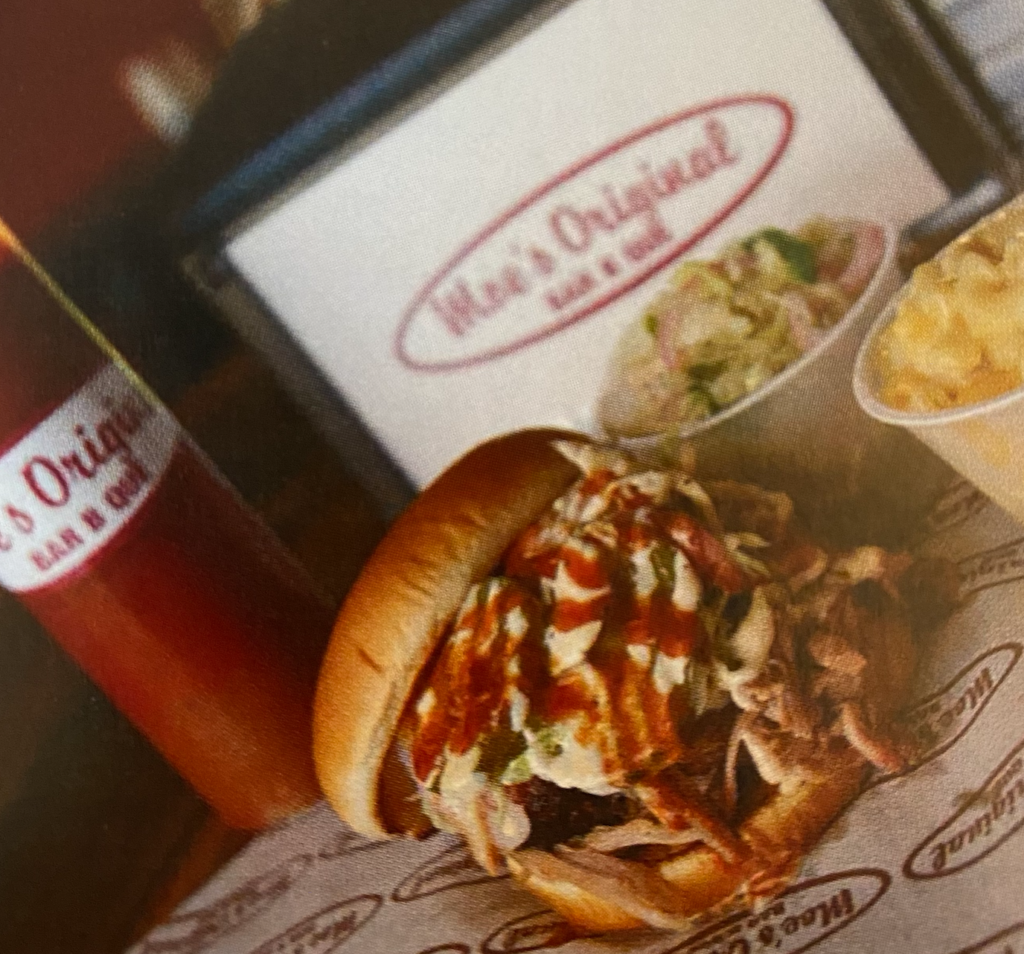 Ryan also said the fried catfish and fried shrimp sandwich are popular for those looking for something different. The sandwich features golden brown fried shrimp served on a toasted bun with creamy tartar sauce and cool, crisp marinated slaw and pickles.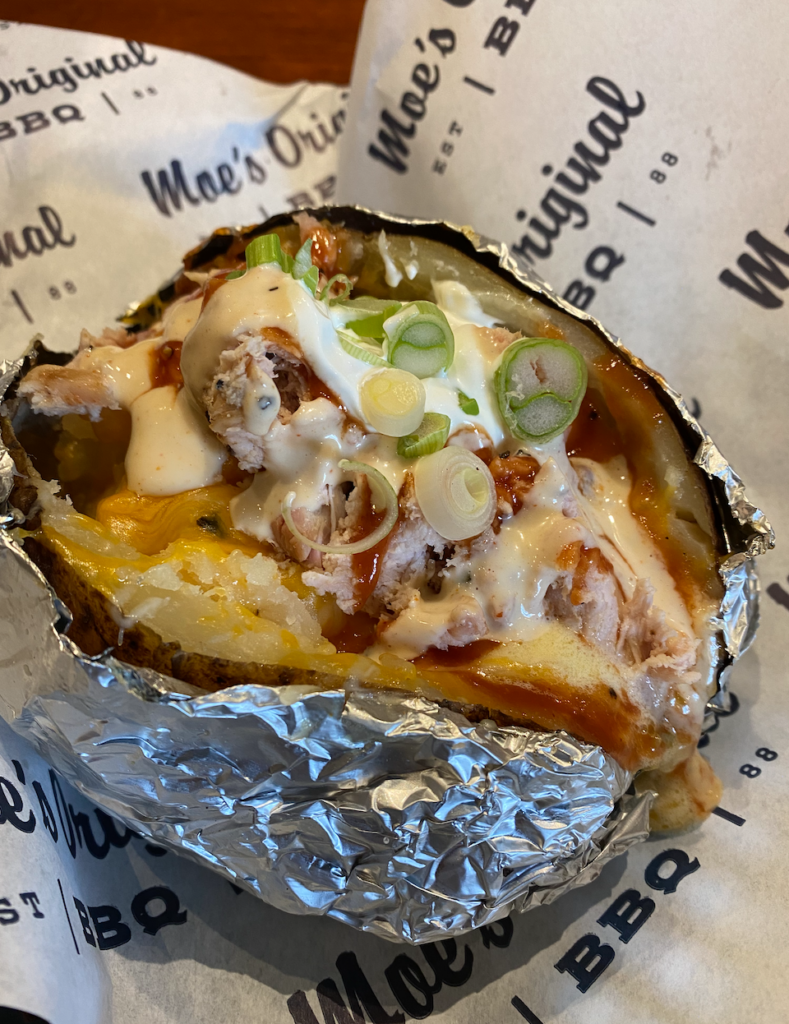 There are also daily specials and events that make Moe's Original Bar B Que a great location for family-friendly fun or a night out on the town.
MOE'S ORIGINAL BAR B QUE
202 Moulton Street E, Decatur, AL 256.353.6284 (Open Late)
3524 Deere Road, Priceville, AL 256.686.1462 (Closes 8 pm)
200 Main St W, Hartselle, AL 35640 256.502.8092
moesoriginalbbq.com
@mobdecatur