Barbecue is always in season, and we've got some fantastic restaurants in the Huntsville and Decatur area that are known for their scrumptious barbecue. Check them out and let us know where your favorite place to get barbecue is!
Bark & Barrel
Bold Alabama Barbecue with a foodie twist. Bark & Barrel serves up house-smoked wings, turkey, BBQ, homemade chips, great sides, and yes, even smoked chocolate chip cookies. Did we mention they have specials like their coveted Brisket French Dip?! Follow on Facebook for daily specials. Or, just show up because whatever you order will be perfection!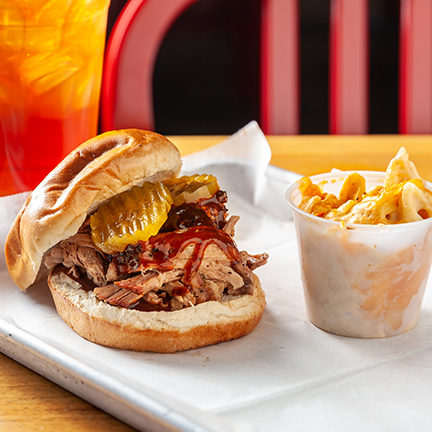 Big Bob Gibson's Bar-B-Q
Big Bob Gibson's BBQ pork, beef, chicken, ribs, stuffed potatoes, and homemade pies are amazing, and they have some really good smoked wings, too! They have been the Memphis in May Grand Champion and state Champion in Alabama, Arkansas, Louisiana, and Tennessee. There's two locations to serve you in Decatur: 6th Avenue and Danville Road.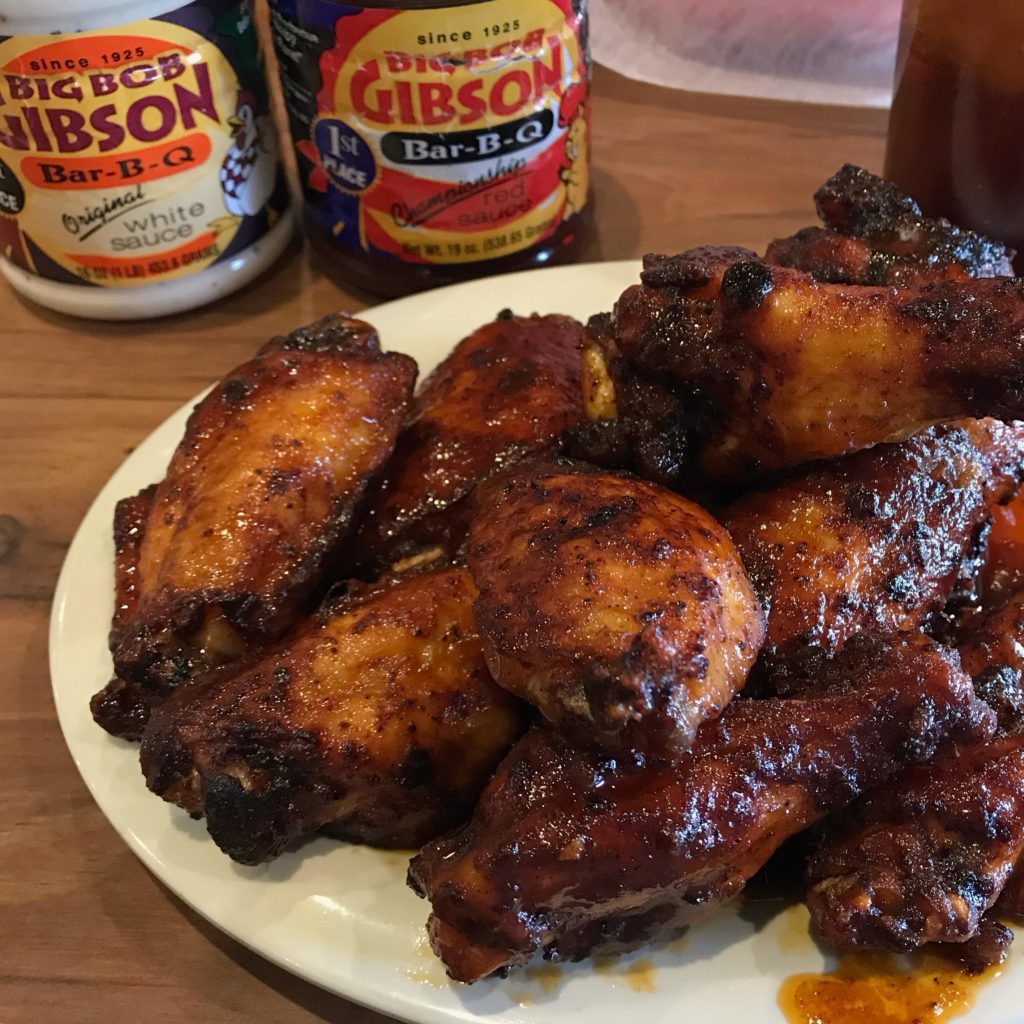 Boarhog's BBQ
Boarhog's BBQ on Highway 72 in Huntsville is home to some memorable barbecue! They serve up "true-blue classic Southern barbeque with all the fixins!"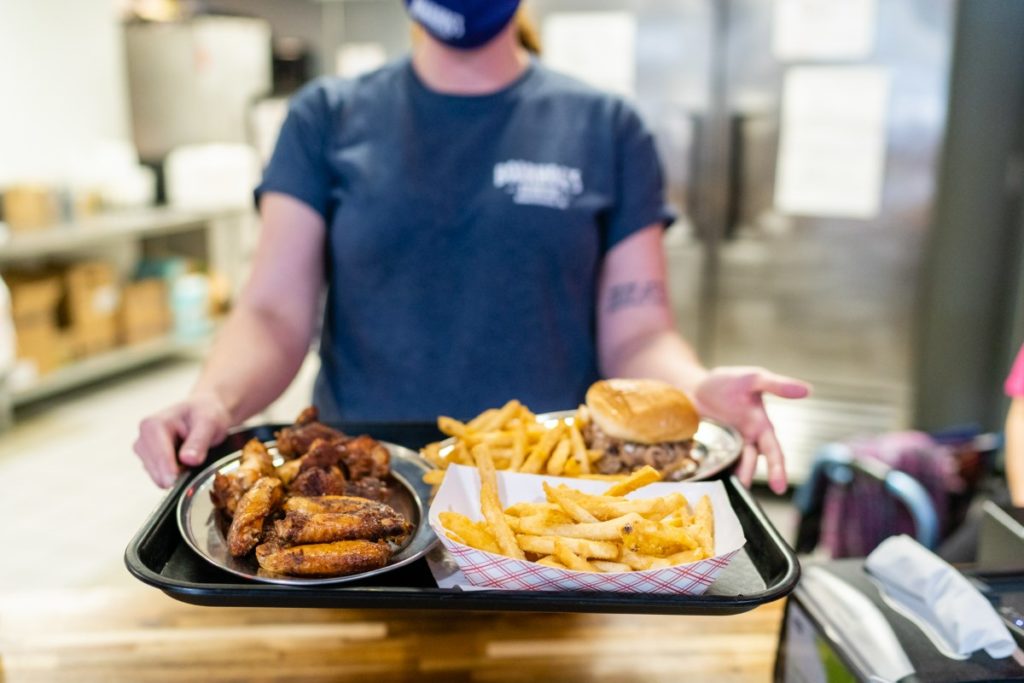 Greenbrier Restaurant
Known as "hushpuppy heaven," Greenbrier Restaurant in Madison has delicious barbecue, fried catfish, and those delicious hushpuppies that you cannot get enough of.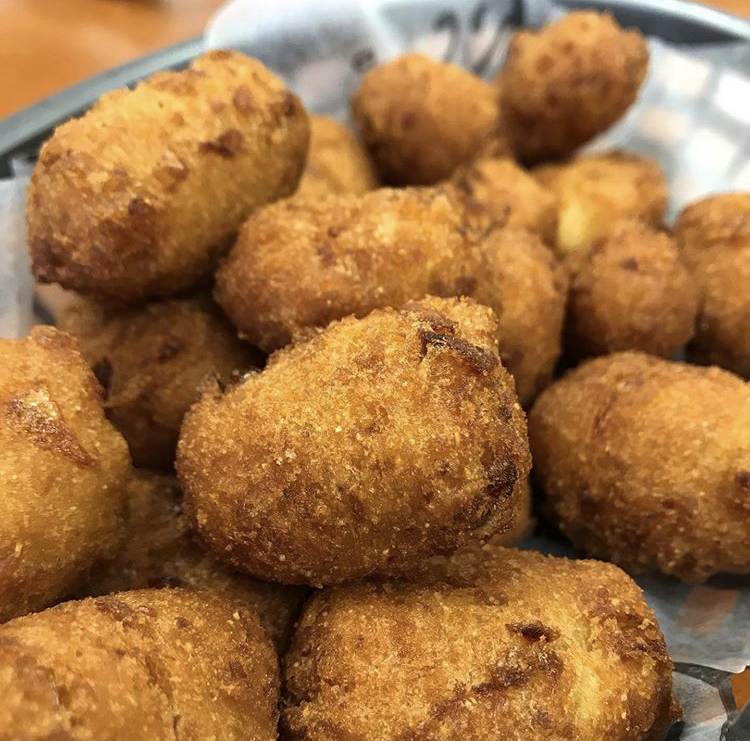 Moe's Original Bar B Que in Decatur & Priceville
Moe's Original Bar B Que serves up an award-winning, all things Southern, BBQ experience. Our fast casual eatery and catering company offers Moe's award-winning Bama-style BBQ offerings including Pulled Pork, Ribs, Wings, Chicken and Turkey in addition to Catfish and a Shrimp Moe-Boy sandwich, not to mention an array of Southern Sides prepared fresh daily. The full premium bar serves frozen concoctions including the famous Bushwacker and Moonshine Margarita, Southern-style cocktails, wine and plenty of craft beers on tap and will even stay open until midnight on Thursdays through Saturdays. Located in the Downtown Decatur Arts & Entertainment District next to the historic Princess Theatre, there is occasional live music on the weekends that ranges from Southern rock and blues with an emphasis on the Muscle Shoals and North Alabama music scene. Large party takeout orders and full service catering with delivery are also available.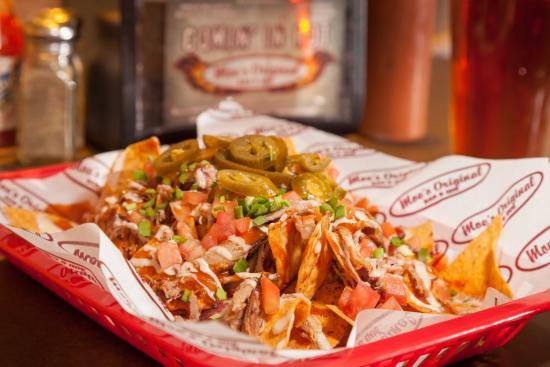 New Market BBQ
New Market BBQ is a locally-owned Mom & Pop restaurant established in 1995. They dry rub their meats with their signature BBQ rub and then wood-smoke them in old-fashioned brick pits with hickory and pecan wood.
Step back in time and enjoy a delicious meal on their screened-in porch or enjoy a picnic under the pavilion. Enjoy the flavors that made this BBQ destination a"Taste of Huntsville" Winner. Savor the flavor of the smoked mac 'n cheese that made the "100 Dishes to Eat in Alabama Before You Die" list. Visit this weekend destination BBQ Joint and enjoy the famous homemade-from-scratch sides and desserts!