An amazing view just makes that drink or meal even better, right? The city lights and sounds make for an experience that you'll remember and talk about for days and months. Check out some of our favorite rooftop bars in the Huntsville and Birmingham area:
HUNTSVILLE
Stella's Elixir Lounge
Stella's Elixir Lounge was voted Best Cocktail Bar in Huntsville! This sophisticated, fun, upbeat lounge is the perfect meeting place after work or date night destination. Gather around a cozy fire pit and sip on your face elixirs while catching up with friends.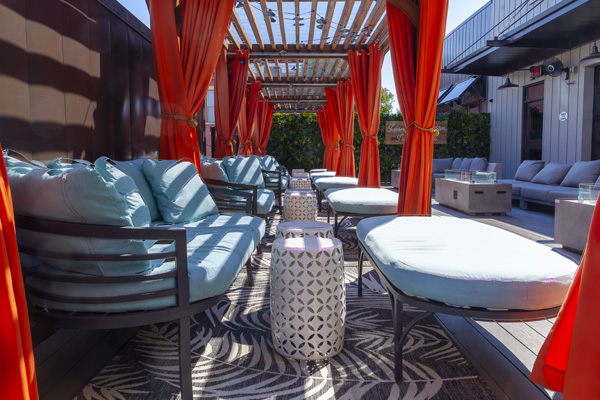 Rhythm on Monroe
Rhythm on Monroe is the on-site restaurant at the Von Braun Center in downtown Huntsville. This trendy restaurant features locally sourced urban fare and local craft brews and wines. You'll have an amazing view of Big Spring Park.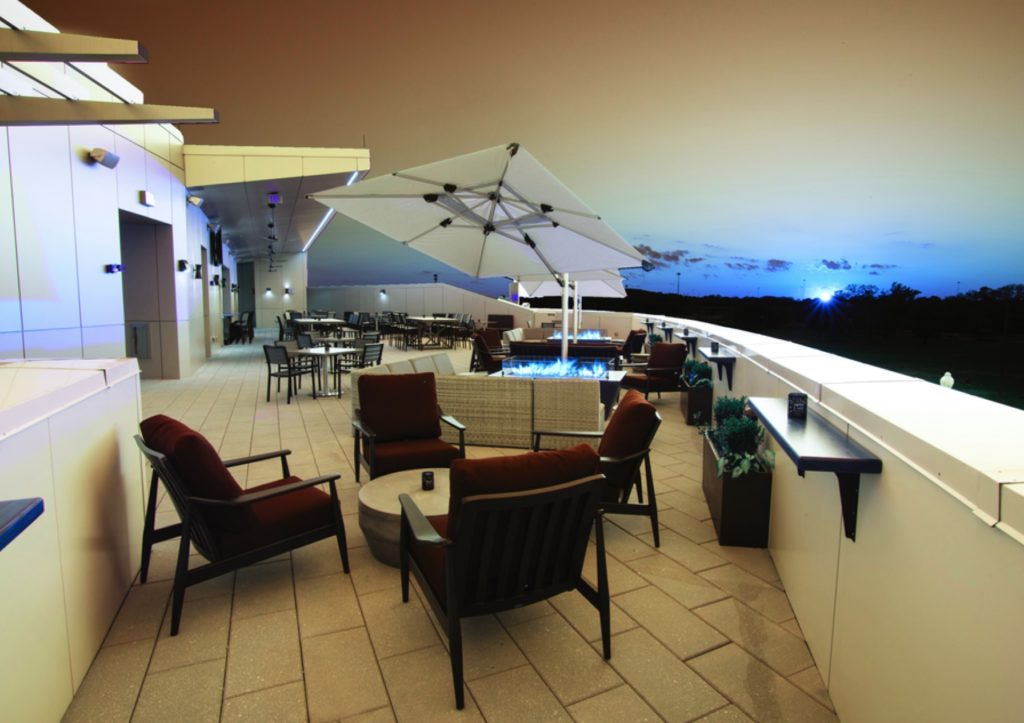 Pourhouse at Stovehouse
Pourhouse at Stovehouse comfortably swanky bar sits at the heart of the food garden at Stovehouse, a mixed-use development. The unique round bar is the first of its kind in Huntsville, serving cocktails, wine, and beer with a large screen, showing movies and sports daily. The first rooftop bar in Huntsville also offers a wrap-around patio with fans and heaters, making this outdoor seating area comfortable year-round.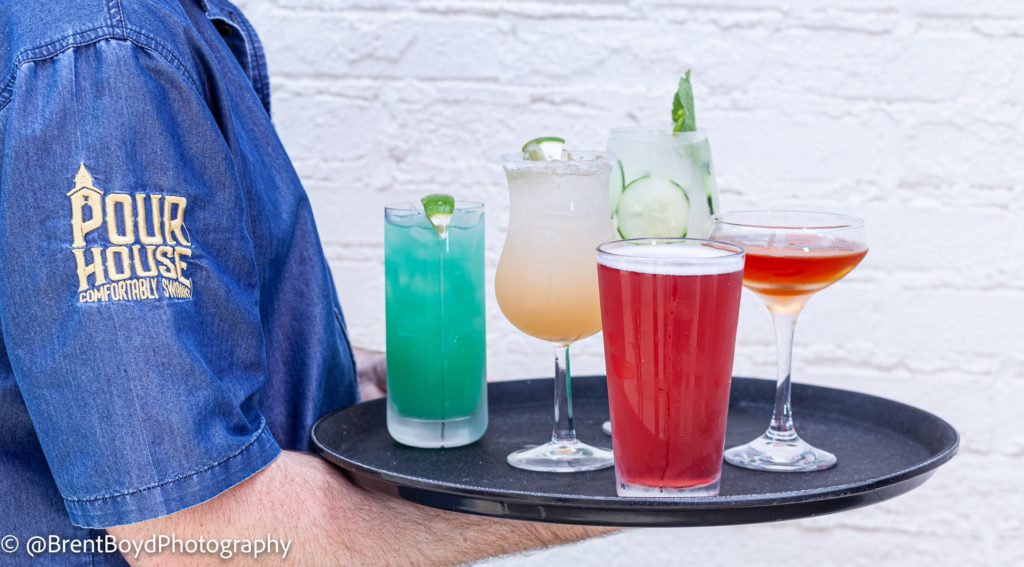 The Martin Bar & Bistro
The Martin Bar & Bistro is an open-air bar overlooking Washington Street in downtown Huntsville. The entrance is located at ground level immediately south of the Clinton Street parking garage. Ascend the original Art Deco terrazzo staircase from the 1950s into the original projection room from the renowned Martin Theater. Design elements include 18-foot ceilings with exposed original beams, intimate seating, multiple TVs, a large island bar serving artisan cocktails and classic American food.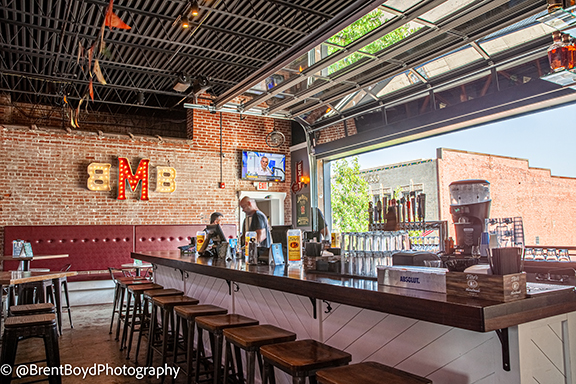 BIRMINGHAM
The Roof at the Redmont
The Roof at the Redmont Hotel (see opening photo) in downtown Birmingham offers the most stunning views both day and night of the sites of Downtown Birmingham. It also offers the most stunning sunset views. Available for events, The Roof is open seven days a week beginning at 4 pm.
Roots & Revelry
If dining under stars is your idea of a great night out, Roots & Revelry will not disappoint. They are located in the historic Thomas Jefferson Tower in downtown Birmingham and have been lauded for their inventive menu serving update American classics, specialty cocktails, and weekend brunch. Open Tuesday through Thursday for dinner, Friday and Saturday for brunch and dinner. In addition to rooftop dining, they have a beautiful dining room, also and can accommodate you regardless of weather conditions. Be sure to make reservations at opentable.com as this is one of the hottest spots in the Magic City.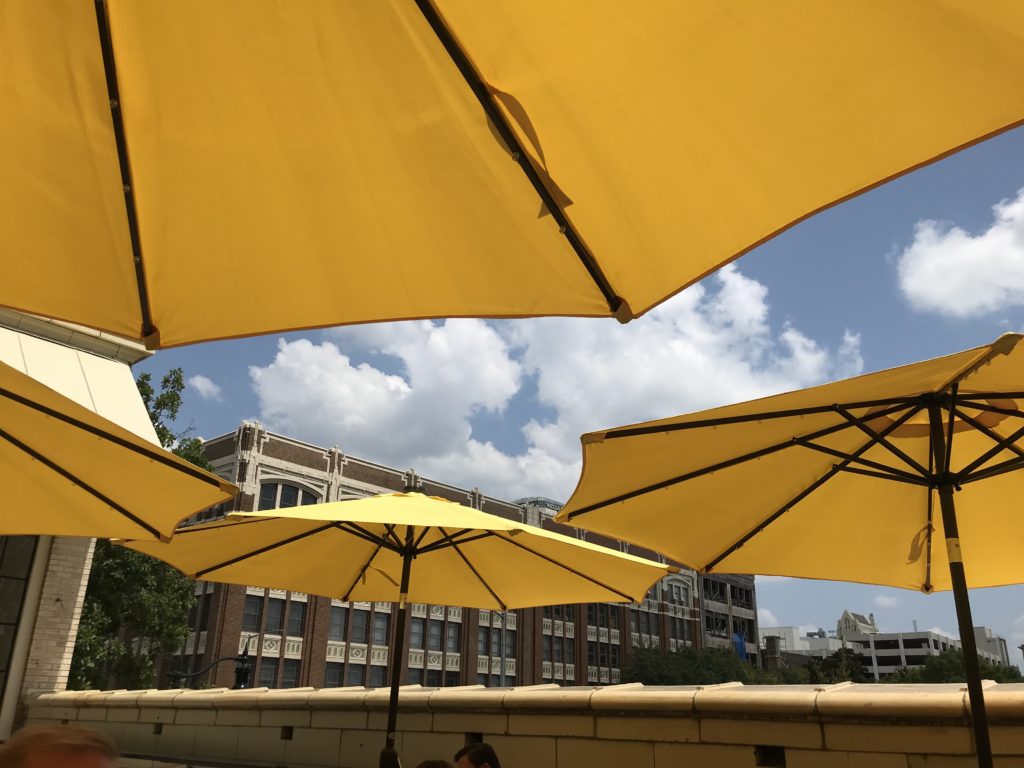 Carrigan's Public House
Located on historic Morris Avenue, Carrigan's Public House is the place to experience the best of Birmingham's food and craft cocktail scene. Each cocktail at Carrigan's is hand-crafted and the beer selection includes plenty of locally brewed choices as well as favorites from all over the world. The menu features traditional pub food taken to a higher level with fresh ingredients and everything made in-house from scratch.
From the huge front patios on both the main and upper levels, you can see a bit of over-the-mountain Birmingham as well as the historic train yard and cobblestones of Morris Avenue. And when the sun goes down, Carrigan's comes alive with locals enjoying great food and city nightlife. Open Monday through Saturday beginning at 4 pm.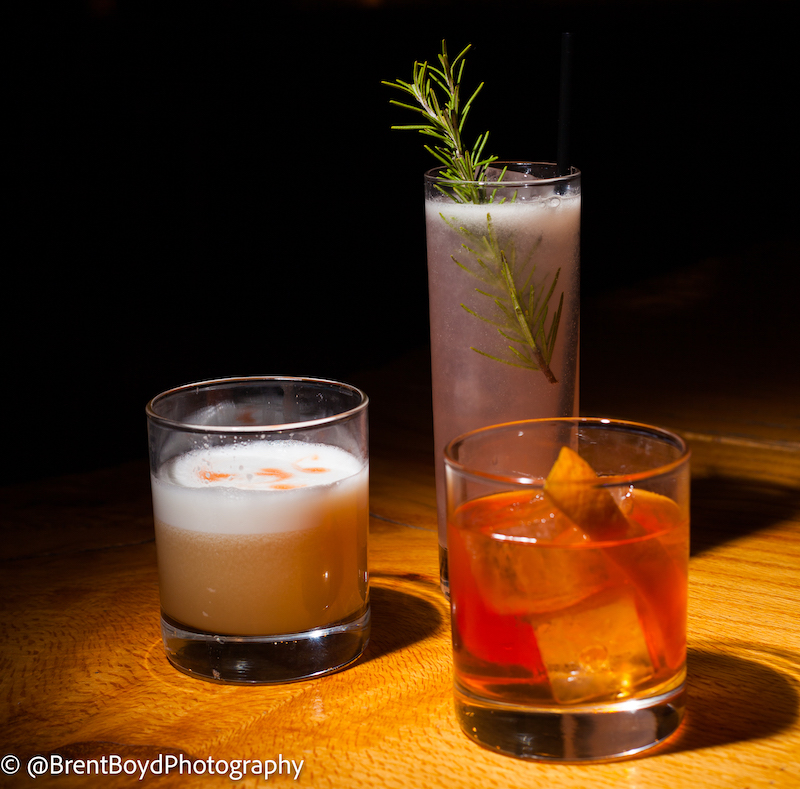 Other favorites: Moon Shine at the Elyton, Michael's Restaurant, and The Southern Kitchen and Bar.