Vintage Cigar Lounge is Bridge Street Town Centre's hottest spot!
This Bridge Street Town Centre hot spot has been a local favorite since 2008. With over 2,500 different cigars to choose from, Vintage Cigar Lounge boasts a state-of-the-art walk-in humidor with knowledgeable Tobacconists on site to guide customers to new and exciting heights. With an immense collection of pipes and tobacco accessories to choose from, this is also a one stop shop for the tobacco lover in your life. Whether you are just stopping in to purchase cigars or planning to stay for a drink, there is a place for you at Vintage Cigar Lounge.
Find Your Favorite Cigars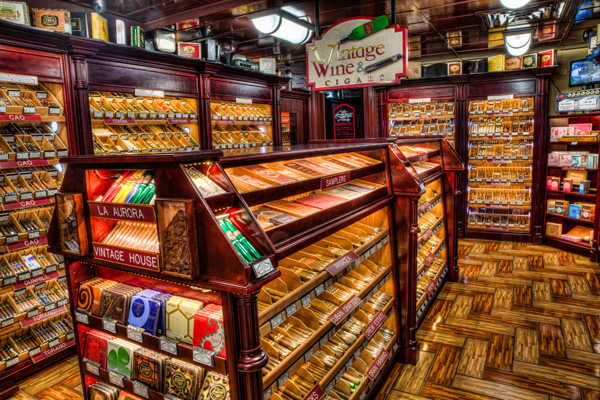 Relax in the Private Lounge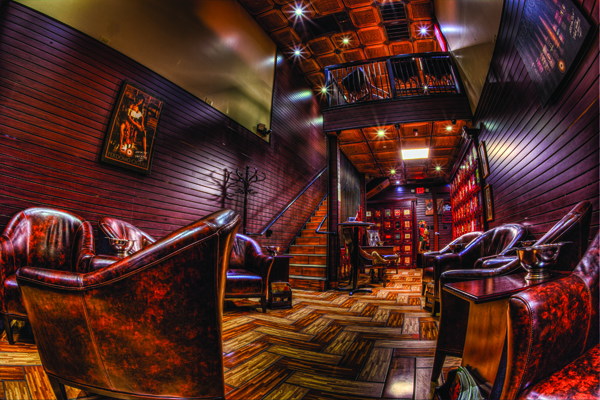 One of the distinguishing features of this establishment is a private two-story lounge with televisions and plush seating throughout. This is where members enjoy a full service experience which can be accessed by guests for a modest fee. Smoking is far from the only indulgence to be had here. The bar's award-winning cocktail program is the finest display of mixology Huntsville has to offer. This is also the place to be for any whiskey connoisseur, with over 150 different bourbons, scotch and rare finds to select from.
Enjoy Ample Seating Indoors or Out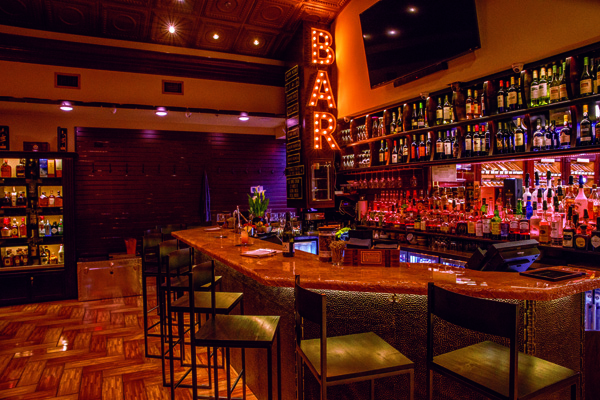 The outdoor seating is a comfortable place to gather and people-watch. With its' well-executed concept, passionate staff and world-class offerings, this brilliantly appointed business is a true gem of both the bar and retail scenes of Huntsville. Open seven days a week, Vintage Cigar Lounge is ready to host you for any occasion whether it be a date night, business meeting or private event. Come indulge in the best!
Follow them on Facebook and Instagram for the latest promotions.
#excursionsgo #indulgeinthebest #littlehavanainalabama #visitnorthal #visithuntsvilleal #ihearthsv