Craft beer became all the rage several years ago, and the Magic City has been fortunate to have several locally-owned and operated craft breweries that are brewing beer that is not only tasty but also pays homage to the city's rich heritage. Check out these unique breweries and let us know which one is your favorite!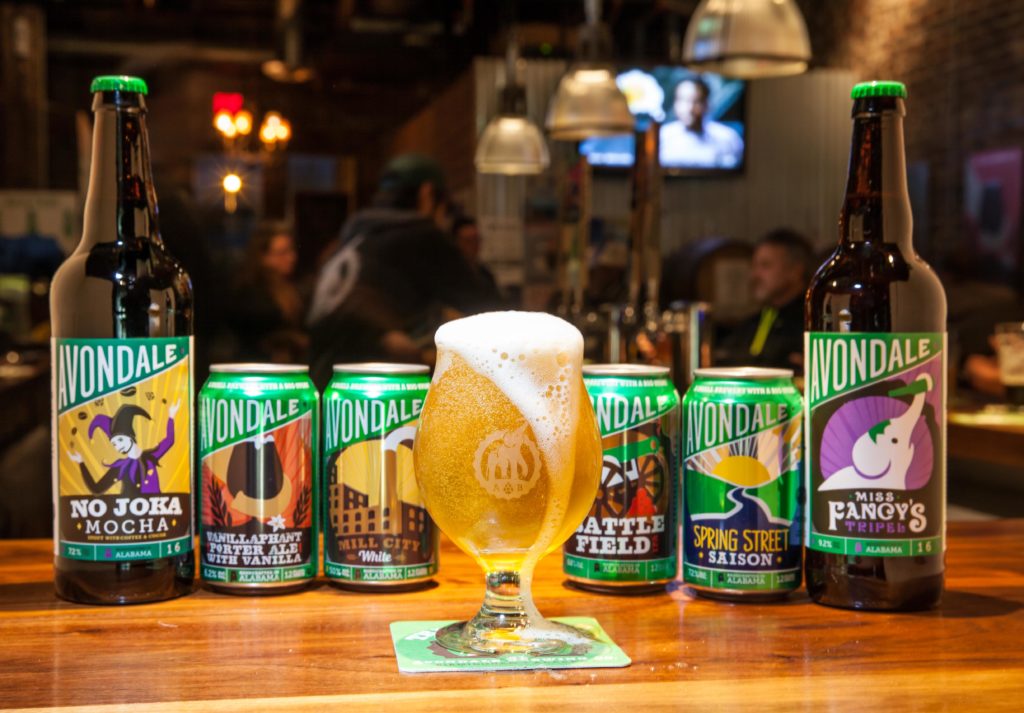 Avondale Brewing Company
It all began when a circus owner's misfortune at a game of cards bestowed the city of Avondale with a great gift. His prize attraction, Miss Fancy the Elephant, would inadvertently become the city's greatest spokesperson. Known as the Queen of Avondale, Miss Fancy performed a wonder of tricks at her home in Avondale Zoo. During prohibition, City Hall kept a special Miss Fancy reserve on hand at all times in order to treat her stomach ailment. When her stomach started acting up, Mr. Todd would call the prohibition officers down to the zoo for a little hooch action.
Miss Fancy's Tripel is a strong Belgian golden ale rich in flavor and alcohol. The use of malts, traditional hops, a proprietary yeast blend, and Belgian Candi sugar creates a very special beer named after a very special elephant. Miss Fancy's Tripel is remarkably smooth and refreshing for such a high ABV beer. CAUTION! Miss Fancy's Tripel at Avondale Brewing Company is brewed for humans but strong enough for elephants.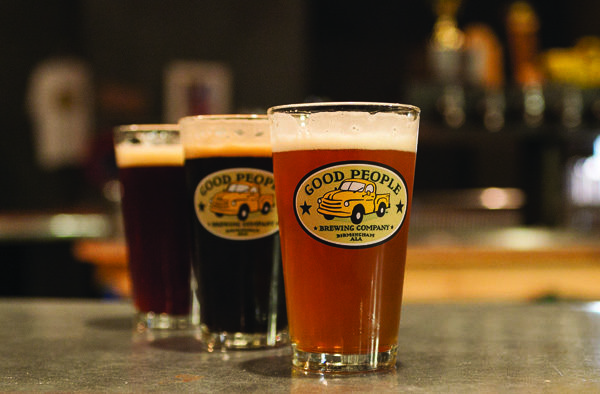 Good People Brewing Company
In the South, when someone is genuine, honest, and caring, they're called "good people." That's who Good People Brewing Company keeps in mind when they're crafting beer—the kind of humble, caring, and respected folks they grew up with. That philosophy has carried over to how they designed their taproom and social spaces. The taproom and outdoor patios and terraces allow for beer-lovers, regardless of how many there in a group, to comfortably sit and enjoy great beer and engaging conversation. Great beer is meant to be set down on a tabletop and overshadowed by conversation, friends, family. And every glass is an invitation.
THE TAPROOM The vast indoor taproom features all of Good People's mainstay brews and a rotation of seasonal and specialty brews only available on-site. Watch the magic happen in the brewery through the large windows while discovering your next favorite beers from the oldest and largest brewery in Alabama. Tours available.
SPECIAL EVENTS Good People regularly hosts small and large events both private and public. A regular rotation of local food trucks keeps appetites satisfied. Book your next private or corporate event at Good People Brewing Company.
TAPROOM HOURS: Mon-Wed: noon-10 p.m.; Thu – Sat: noon-midnight; Sun: 1 p.m. – 8 p.m.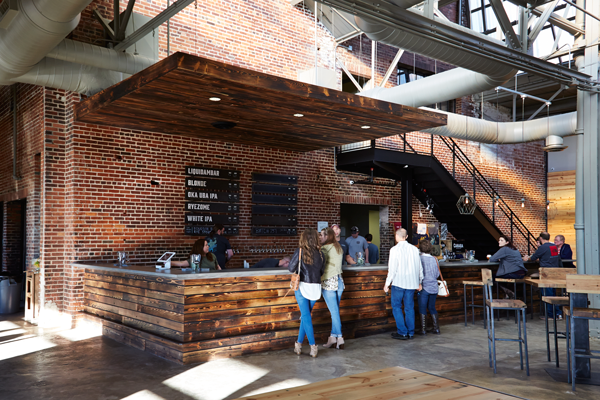 Cahaba Brewing
Eric Meyer and Andy Gwaltney, friends with more than a common interest in craft beer and home brewing, came together to found a brewery to celebrate life's passions and provide Birmingham with a broad selection of flavorful craft beers. With a love of the outdoors, they named the brewery after Alabama's iconic Cahaba River. In the summer of 2011, they devised a plan to build a brewery and thus Cahaba Brewing Company was born.
Crafting excellent beer is their passion. Like the river itself, it is the source of the journey. They didn't know what was around the bend, but this they did know—sitting on the bank was not an option. Now Eric and Andy are supplying Birmingham bars and restaurants with craft beers such as White IPA, Liquidambar, American Blonde, Ryezome Stout, Oka Uba IPA, and rotating seasonals.
cahababrewing.com; 205-578-2616; 4500 5th Ave S, Bldg C, Birmingham, AL 35222; Taproom hours: Mon—Thu: 3p-10p; Fri—Sat: 12p-12a; Sun: 12p-8p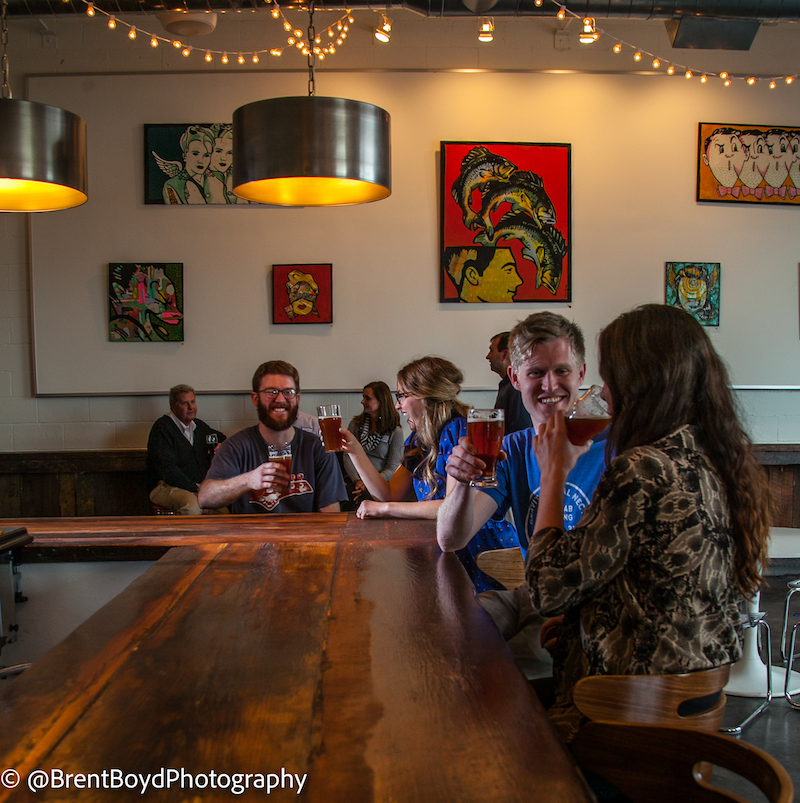 TrimTab Brewing Company
Birmingham welcomes its newest member to the local craft beer family, TrimTab Brewing Company. A trim tab is a small rudder on the larger rudder of a ship – an unassuming device that requires little effort to steer an ocean liner or airplane, no matter the size. Using that metaphor as a namesake, TrimTab Brewing is dedicated to three things: celebrating people that are small sources of large-scale change, crafting balanced beers, and having a lot of fun while they do it.
The brewery launched in 2014 after three long years of hard work transforming a 14,000 square foot car museum into a production brewery. With the combined efforts of brewers from some of the most respected breweries across the country, TrimTab Brewing showcases a wide portfolio of unique styles of beer ranging from their flagships TRIMTAB IPA and Pillar To Post Rye Brown, to seasonal favorites such as Cucumber Saison and Raspberry Berliner Weisse.
Their "Tasting Gallery," part taproom, part art gallery, is dedicated to promoting regional artists whose work is continuously for sale. The space combines industrial and modern elements to create an atmosphere that is light, open, and inviting for enjoying their masterfully crafted brews year-round. trimtabbrewing.com
2721 5th Avenue S., Birmingham, AL 35233
Tasting Gallery hours: Tue—Thu: 4-10p; Fri: 4-11p;
Sat: 1-11p; Sun: 1-10p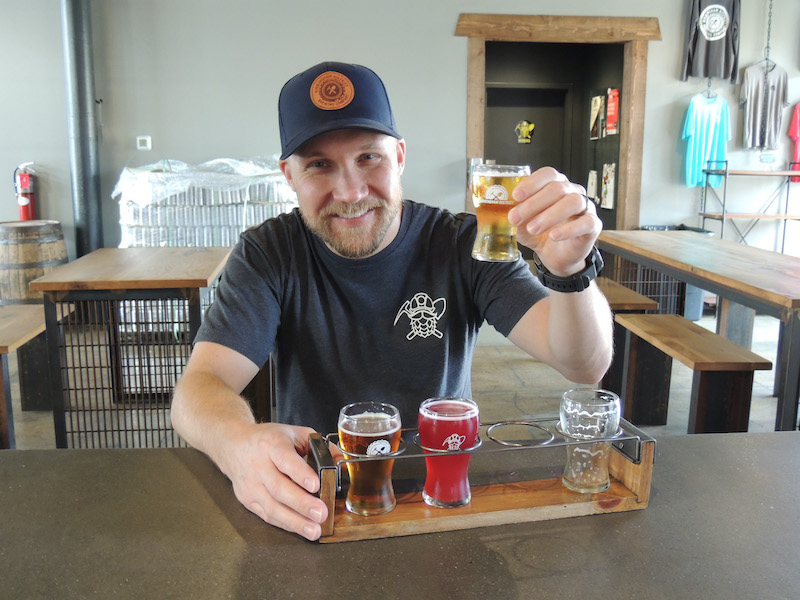 Birmingham District Brewing
Birmingham District is the name of the geologic formation containing plentiful supplies of iron ore, limestone, and coal, the ingredients needed to make steel. The discovery of these ingredients in 1865 led to the explosive growth of industry and population that made the city of Birmingham appear "as if by magic." Birmingham has since been known as "The Magic City."
There has been a bit of that magic over the last 10 years with the appearance of craft breweries in and around Birmingham. The area now has a reputation as a destination for quality craft breweries and none reflect the history, heart, and magic of the area better than Birmingham District Brewing Company.
At BDBC you will find world-class beers crafted by artisans in a variety of styles from pilsners, IPAs, and stouts to fruited sours. Great indoor and outdoor spaces, they have places to watch your favorite sports team, play a round of corn hole, or reserve a quiet spot for an informal business meeting.
If you can only visit one brewery while you are in town, do not miss Birmingham District Brewing Company.
Located at 2201 2nd Avenue South, Birmingham, BirminghamDistrictBrewing.com; 205-202-5779
Hours: Mon—Wed: 12p—10p; Thu—Fri: 12p-12a; Sat 11a—12a; Sun: 12p—8p.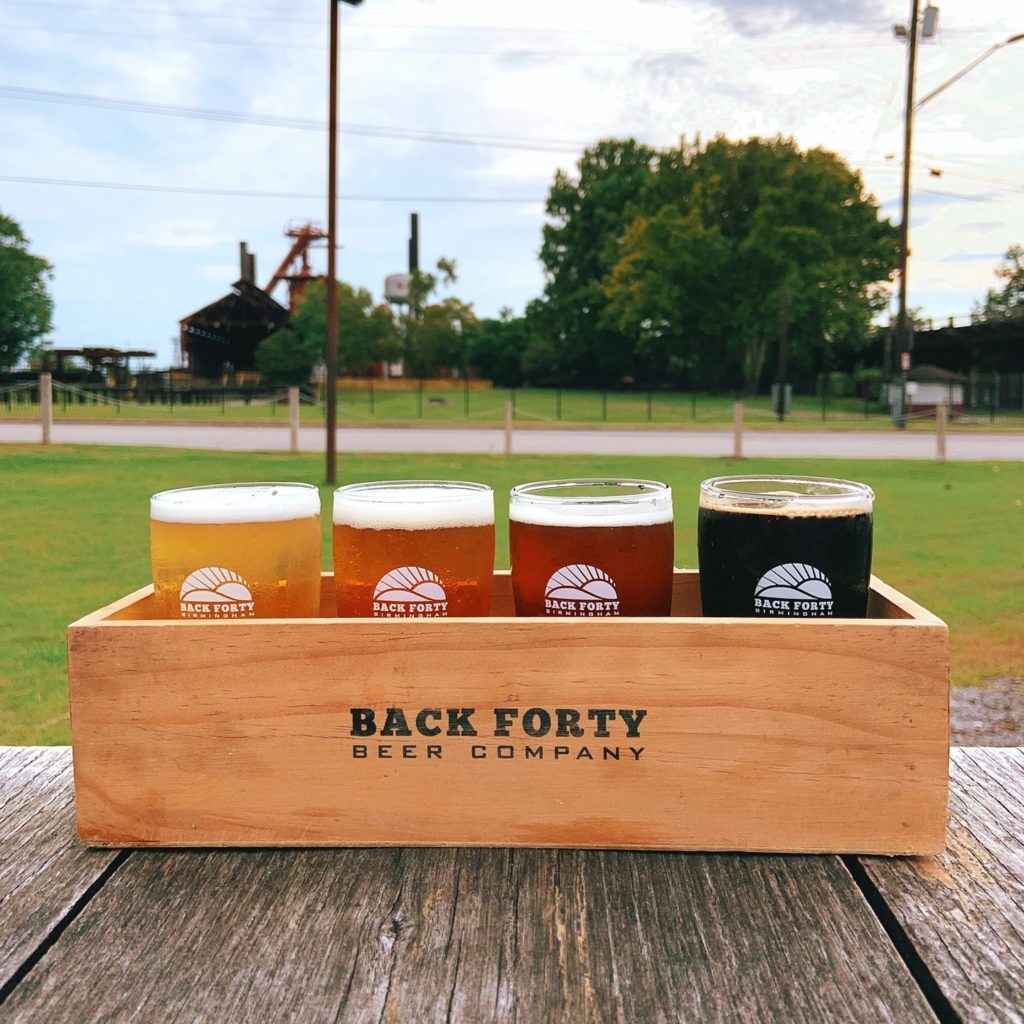 Back Forty Beer Company
Come check out Birmingham's newest craft brewery located at Sloss Docks, with dramatic views of historic Sloss Furnaces and a lively railroad scene from the tap room, porch and vast beer garden.
Master Brewer, Tosh Brown, freshly brews popular core Back Forty beers (Naked Pig, Truck Stop Honey, Freckle Belly, Paw Paw's, etc.) as well as a steady rotation of new experimental beers available only in the local market.
Grab a pint and enjoy a delicious meal from Executive Chef, Russ Bodner, who offers a creative menu sourced primarily through local growers. Their Taproom Leader keeps the atmosphere fun with lots of family-friendly activities, including sports on TVs, Cornhole, Ping Pong, Foosball, Woofday Wednesdays for pups in the garden, yoga on the porch, Thursday Trivia, and frequent live music from local and regional performers.
Check social media for an updated calendar of events, menu and beers on tap, and come be a part of one of Birmingham's hottest venues.
Located at 3201 1st Ave North, Birmingham, AL 35222; backfortybeer.com; 205.407.8025; Hours: Mon & Wed: 3-10pm Thurs: 11am-10pm Fri & Sat: 11am-12am Sun: 11am-9pm Closed Tuesdays
Other notable breweries: Ghost Train Brewing, Ferus Artisan Ales, True Story Brewing Company, The Grocery Brewpub, Dread River Distilling Co., Monday Night Brewing, and Slag Heap Brewing.