Excerpted from EXCURSIONS
Morris Avenue History
Morris Avenue, known for its original cobblestone pavers, is a narrow, east-west avenue between 1st Avenue North and the Railroad Reservation. Because of its adjacency to railroad depots and services, it rapidly developed into an early commercial and warehouse district in Birmingham's early days. The avenue is named for Josiah Morris, a banker and one of the initial shareholders in the Elyton Land Company.
By the late 1880s, Morris Avenue was lined with three and four-story brick warehouses from 21st to 25th Streets. The Louisville & Nashville Railroad claimed ownership of the section of Morris Avenue between 14th and 18th Streets, which had been used as a produce market and later for automobile parking.
Today, new businesses are taking up residence in the area to serve the booming loft-dwelling population. Alabama Peanut Company and Pilcrow Cocktail Cellar are our recommendations while you're visiting the Magic City.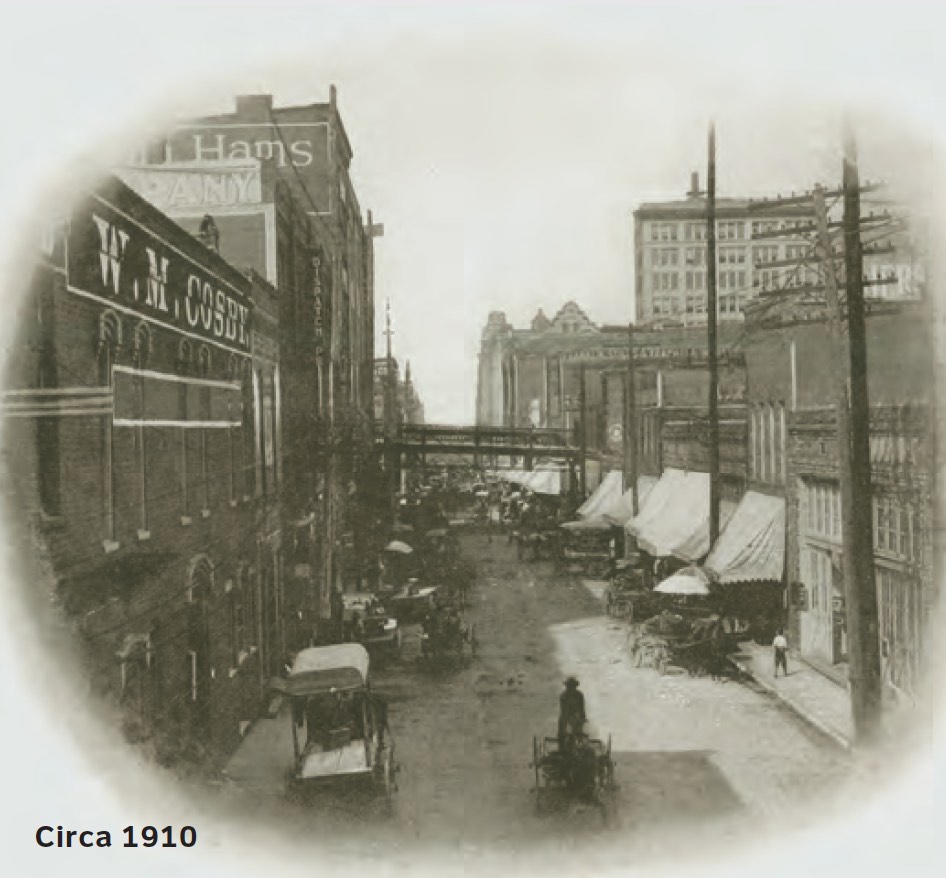 Alabama Peanut Co.
One of America's last surviving peanut merchants, Alabama Peanut Co. roasts and boils peanuts in the heart of Alabama's Magic City. Utilizing antique roasters that are original to the peanut business that has occupied
the space on historic Morris Avenue since 1907, they barrel roast fresh peanuts daily and ship them out within hours of their perfect roast.
Their roots are in the uniquely Southern art of boiling peanuts. They currently offer over fifteen flavors of boiled peanuts that are served up fresh daily. Shop their collection of Alabama Peanut Co. branded apparel that is available online and in the shop. All t-shirts are screen-printed in downtown Birmingham.
Follow them @alabamapeanut to find out where they might be popping up around town and to discover their boiled peanut flavors of the day.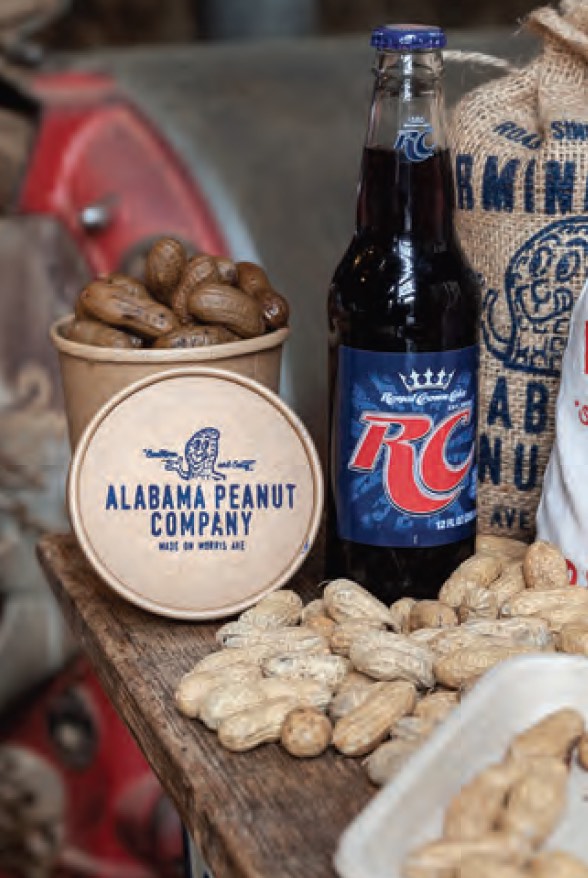 Pilcrow Cocktail Cellar
Near the end of the 19th century, Founder's Station originally hosted
a printing press company. In honor of the building's history, Pilcrow Cocktail Cellar chose its name after the typographical character used to indicate a new paragraph or section of text.
Established in late 2018, Pilcrow Cocktail Cellar specializes in premium craft cocktails and has rapidly become one of Birmingham's most favored and most unique watering holes and casual gathering spots. Find out more in their online profile at excursionsgo.com.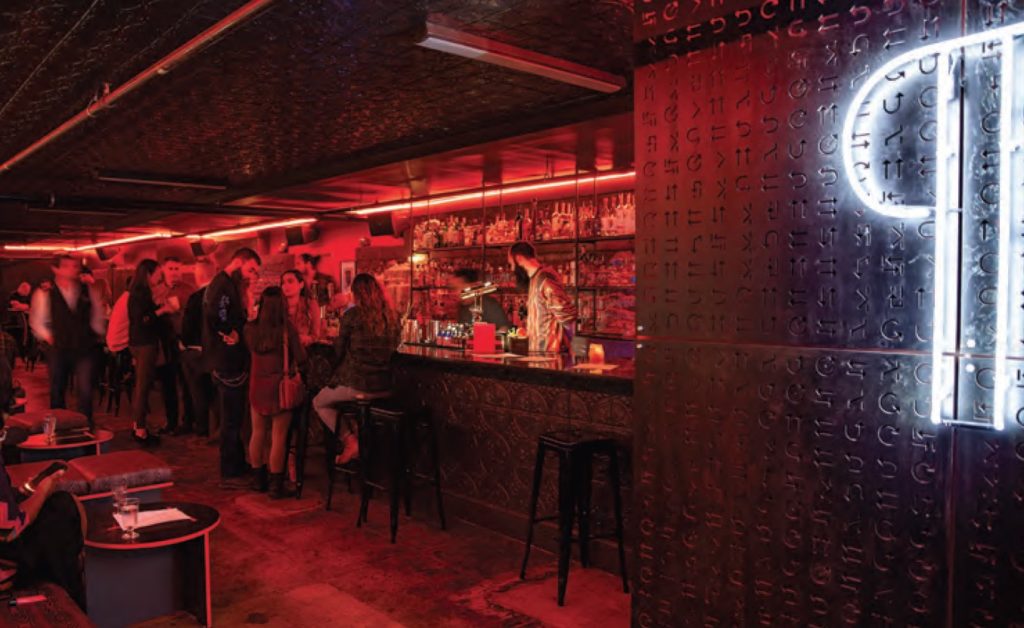 Other notable stops along Morris Avenue
A brand new hotel, The Kelly, along with restaurants and shops including Carrigan's Pub, famed wedding-maker Heidi Elnora Atelier, The Essential and Pizza Grace all invite you to explore this historic, yet modernized part of downtown Birmingham. Tell 'em EXCURSIONS sent you!