Excerpted from EXCURSIONS by EXCURSIONS BY CITYVISION
Looking for a night out on the town, a fun date night, or just drinks after work? Birmingham's vibrant night life scene has a lot to choose from! Whether you like a cozy, quiet spot or rocking live music, you'll have the time of your life in these amazing spots.
ABHI Eatery + Bar
Located in The Summit shopping complex just south of downtown Birmingham, ABHI Eatery + Bar is a locally-owned Asian Fusion restaurant created by Chef Abhi Sainju and his wife, Ainah. Chef Abhi gained experience in other locally-owned restaurants, honing his skills, spending years developing the menu for ABHI and opened in February 2017.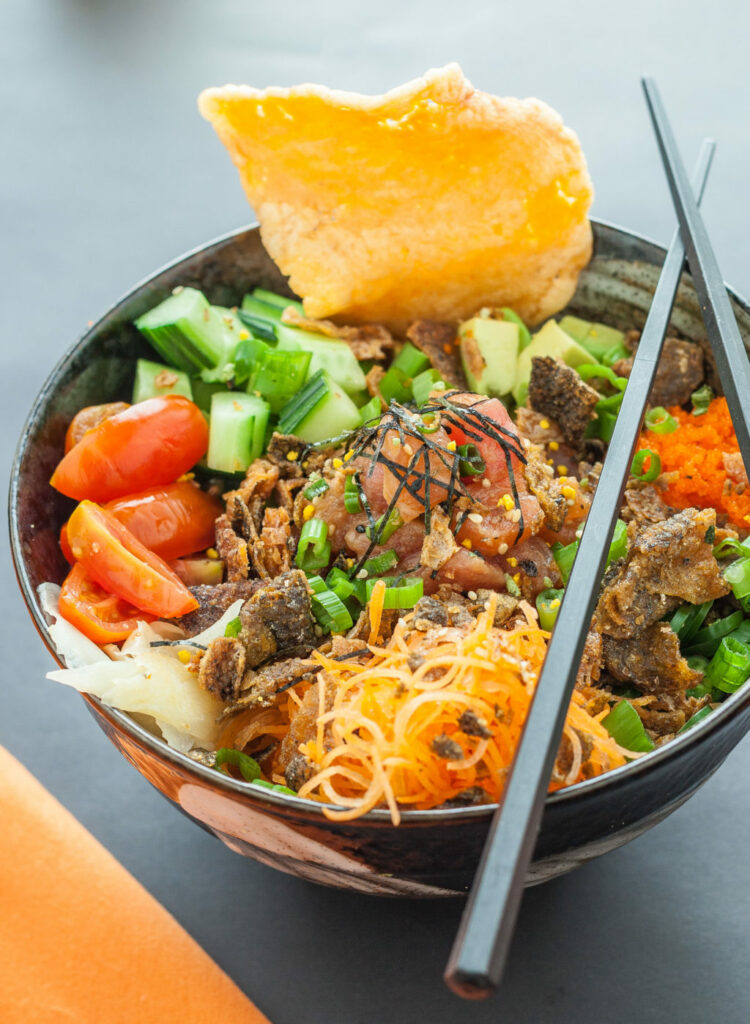 The food is inspired by Abhi's upbringing in Nepal and his travels throughout the world exploring different techniques and flavors. Abhi first made his mark in Birmingham creating sushi with the freshest and most inventive ingredients available. His reputation as a perfectionist and his inventiveness created a near-cult following of locals and visitors, alike.
The menu at ABHI ranges from shareables like Momos (Abhi's house-made dumplings—a house signature dish), beer battered eggplant, Kathmandu Fried Chicken (KFC) Lollipops, and sushi to noodle, ramen and curry bowls. The sheer number of bowls to choose from on the menu is mind-blowing and you will need to visit over and over again to try them all.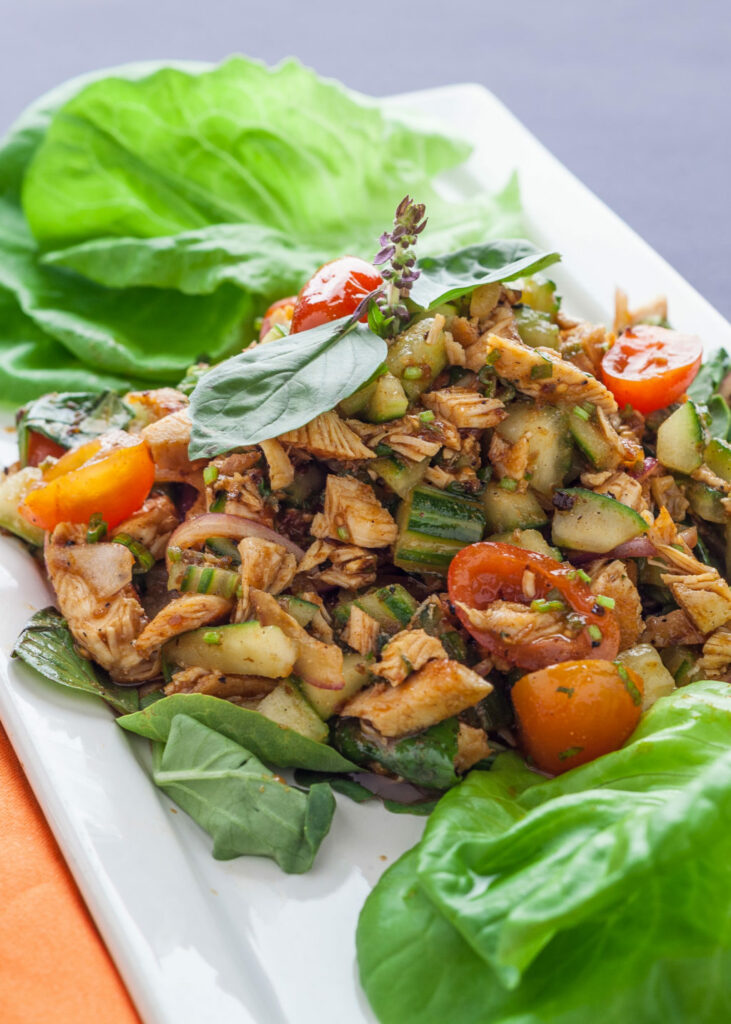 The bar isn't anything to overlook either. An award-winning bartender is constantly preparing special concoctions to pair with various items on the menu. Craftily combining fresh fruit juices, nuts and spices to create the base for cocktails that are only available at ABHI.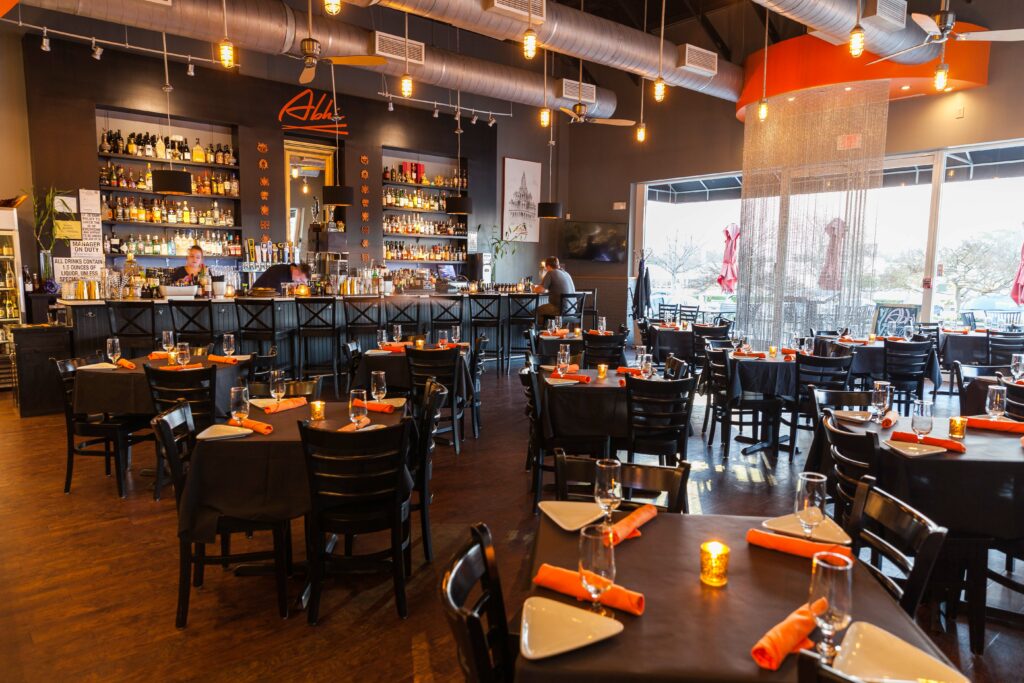 Chef Abhi's eye for perfection, color and balance transcend the kitchen to the modern yet warm décor of the dining room and bar. Black cloth covered tables are punctuated by bright orange napkins and warmly lit by candles. The marble-topped wooden bar is stocked with the highest quality spirits from all over the world. Visit ABHI today.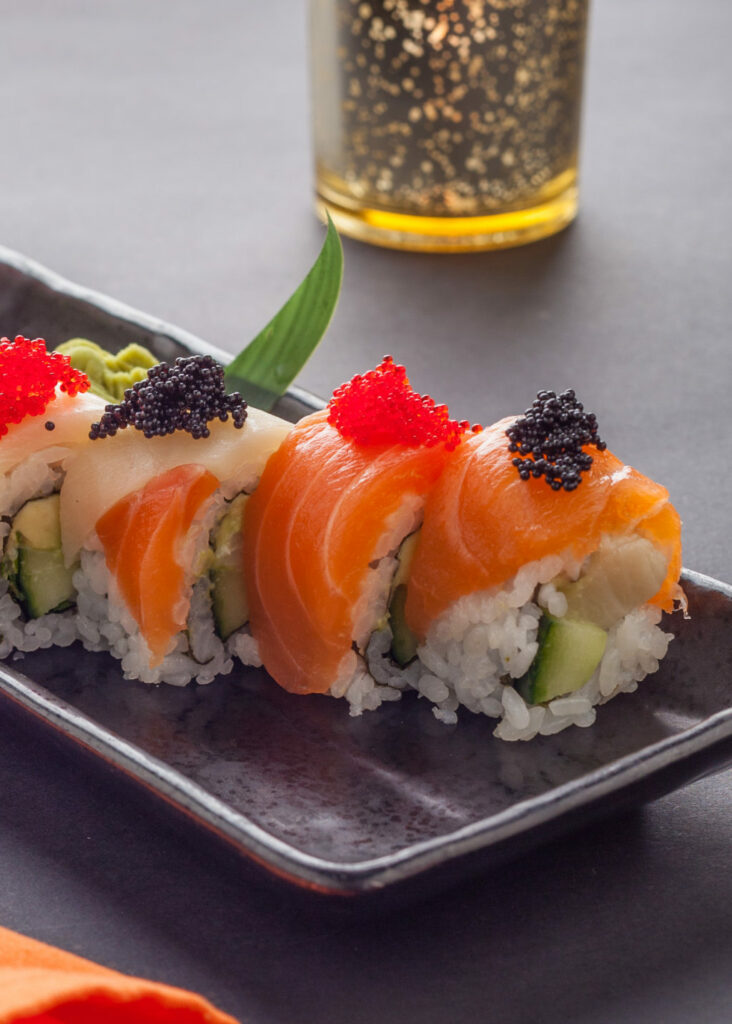 Avondale Brewing
It all began when a circus owner's misfortune at a game of cards bestowed the city of Avondale with a great gift. His prize attraction, Miss Fancy the Elephant, would inadvertently become the city's greatest spokesperson. Known as the Queen of Avondale, Miss Fancy performed a wonder of tricks at her home in Avondale Zoo. During prohibition, City Hall kept a special Miss Fancy reserve on hand at all time in order to treat her stomach aliment. When her stomach starting acting up, Mr. Todd would call the prohibition officers down to the zoo for a little hooch action.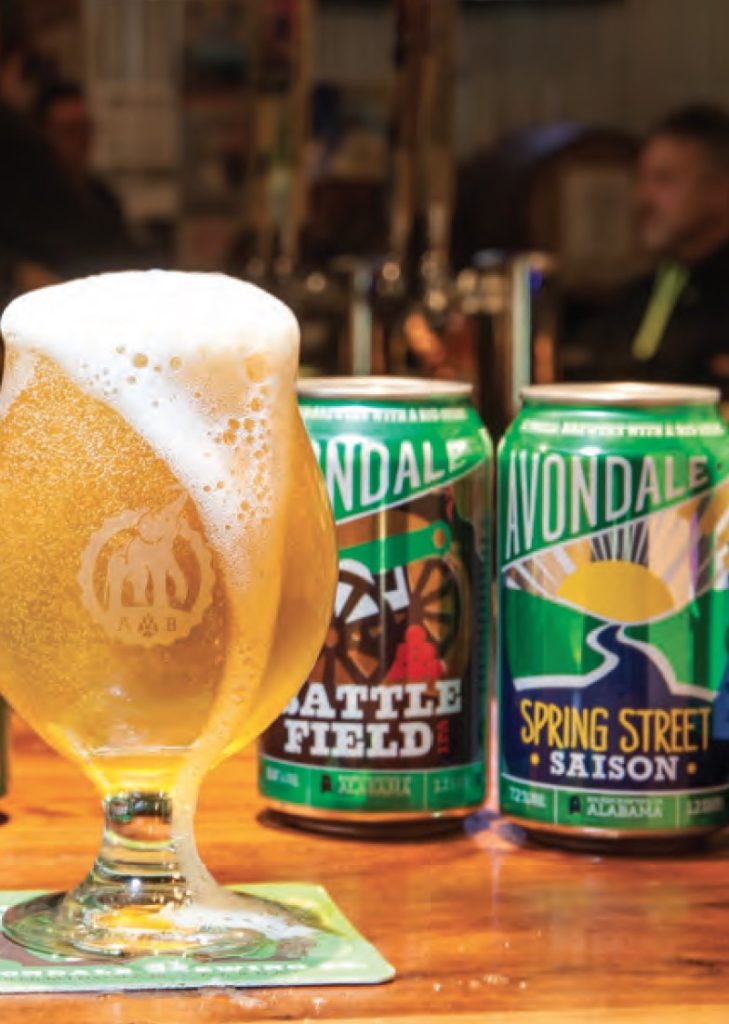 Avondale Brewing's Miss Fancy's Tripel is a strong Belgian golden ale rich in flavor and alcohol. The use of malts, traditional hops, a proprietary yeast blend and Belgian candi sugar creates a very special beer named after a very special elephant. Miss Fancy's Tripel is remarkably smooth and refreshing for such a high ABV beer. CAUTION! Miss Fancy's Tripel is brewed for humans but strong enough for elephants.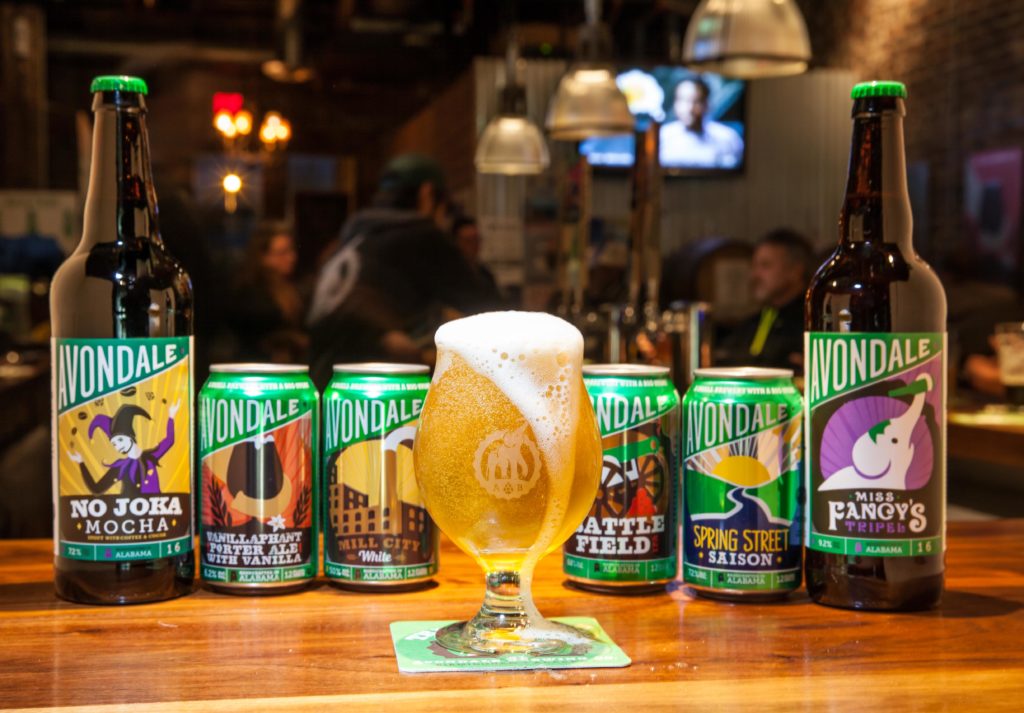 Baja California Cantina & Grill
With outstanding reviews and consistently high praise from customers, Baja California Cantina and Grill in Hoover should be on the top of your list for the best Tex-Mex cuisine, delicious drinks with your favorite spirits and impeccable service.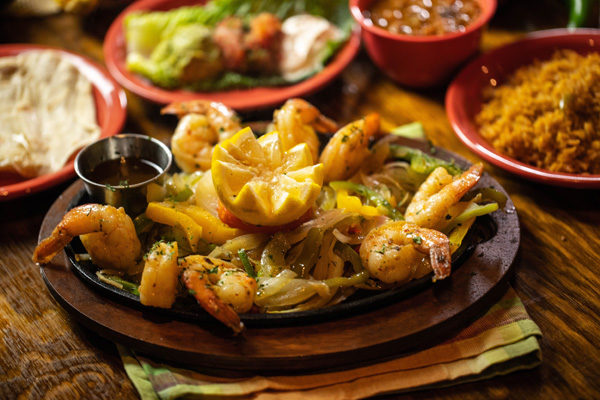 Baja California Cantina and Grill is open seven days a week and conveniently located to all hotels in the Hoover, Vestavia Hills and Bessemer areas. Catch live music performances by following them on Facebook.
HOURS OF OPERATION:
Sunday – Wednesday: 11 a.m. – 9 p.m.
Thursday – Saturday: 11 a.m. – 10 p.m.
The Filling Station
For more than forty years, the building which now houses The Filling Station Pizza Cafe & Bar in the Crestwood neighborhood of Birmingham, was a full-service gas station – the kind where they actually pumped your gas for you and cleaned your windshield.
Starting in 2015, the chef and his staff at The Filling Station now pump out a broad range of appetizers, handmade pizzas and calzones, pasta dishes and sandwiches that are sure to satisfy any craving you have. The old service bays are now filled with tables and a bar. Behind the bar is an intricate system of taps that deliver cold locally and internationally brewed beers without any temperature loss from the keg.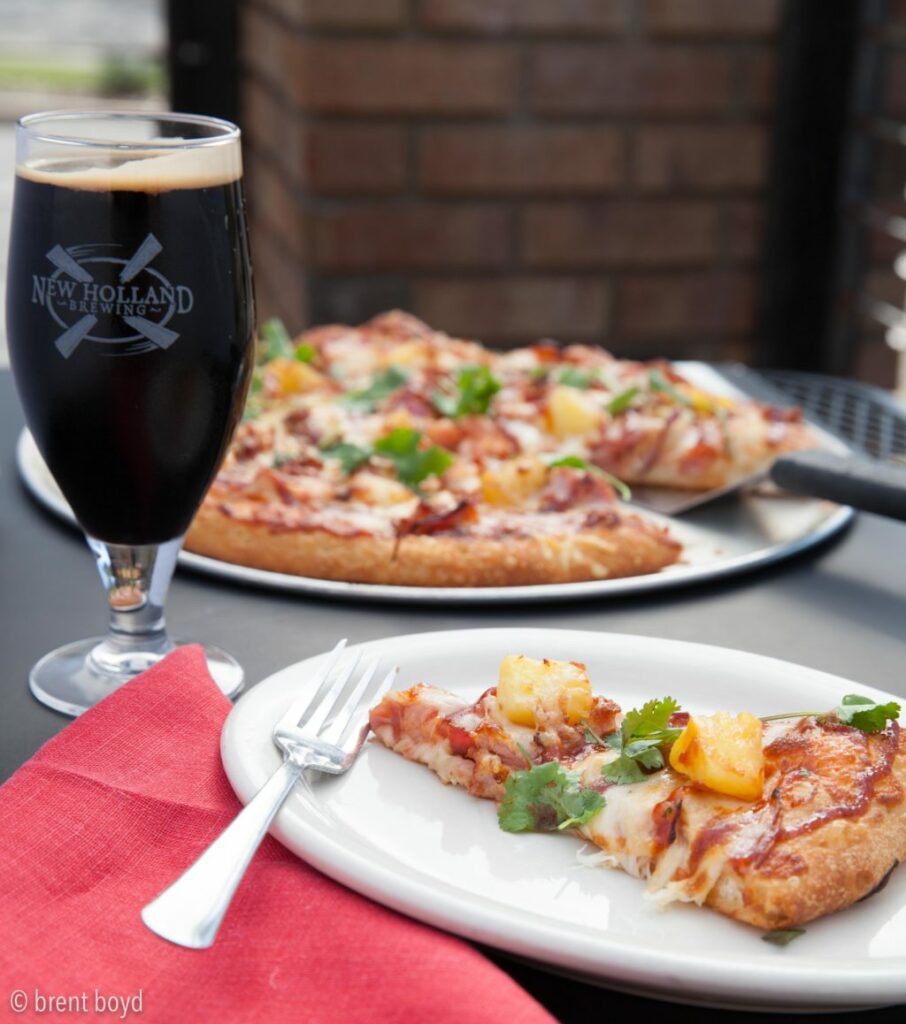 The Filling Station is perfect to visit anytime of the year, but when the weather is mild, the garage doors are open and patrons enjoy the expansive patio.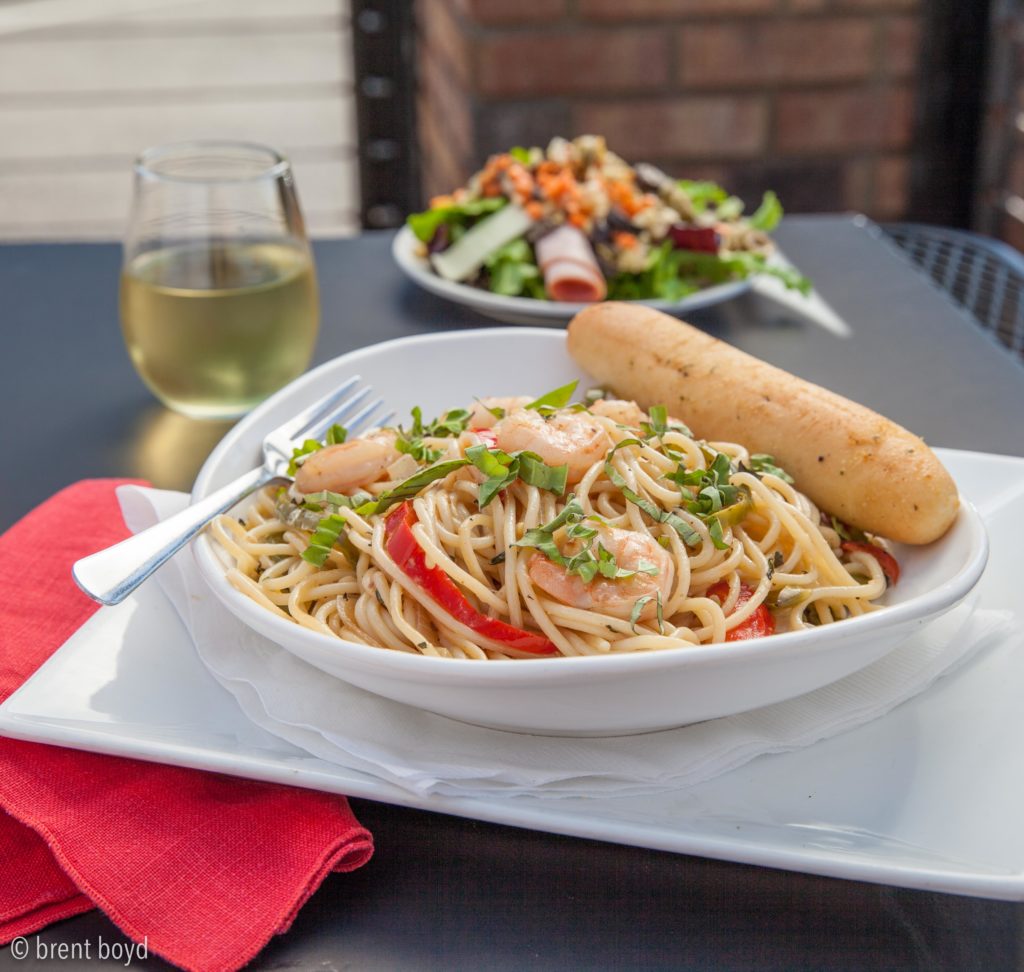 Sports fans appreciate the multitude of HDTV screens to keep them in tune with their favorite teams. In case you are the nostalgic type, there is even a vintage gas station pump—but the only fuel you get here now is the fantastic food, fine drinks and fun folks.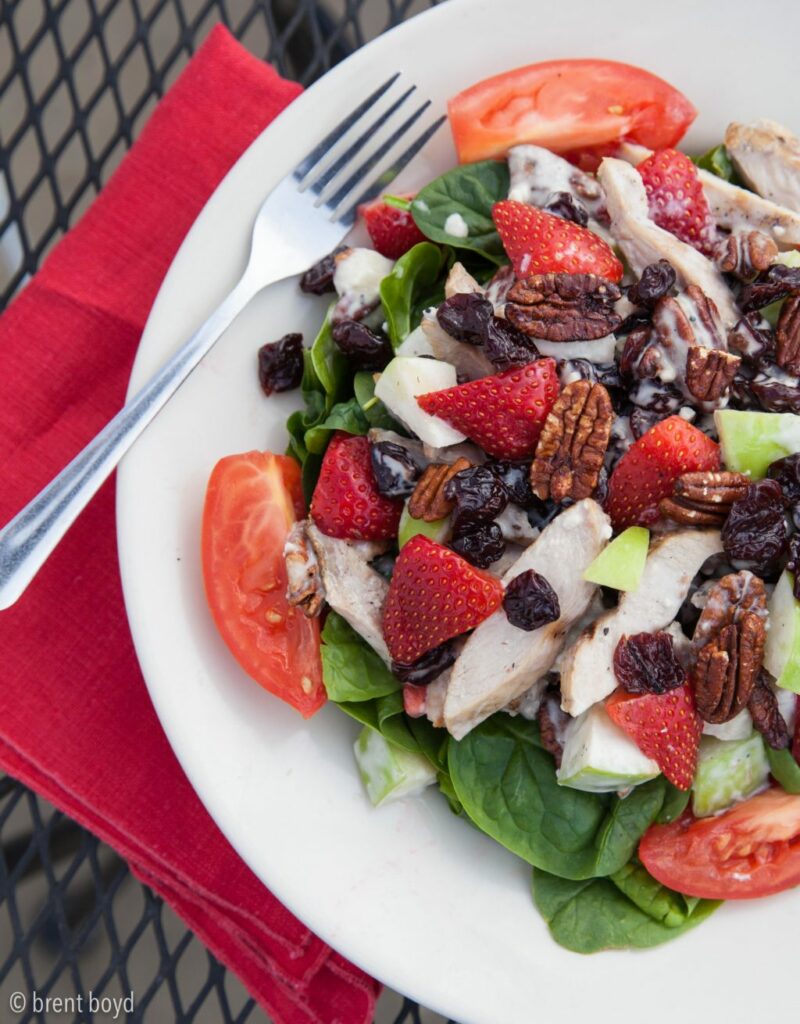 Birmingham District Brewing Company
Birmingham District is the name of the geologic formation containing plentiful supplies of iron ore, limestone, and coal, the ingredients needed to make steel. The discovery of these ingredients in 1865 led to the explosive growth of industry and population that made the city of Birmingham appear "as if by magic." Birmingham has since been known as "The Magic City."
There has been a bit of that magic over the last 10 years with the appearance of craft breweries in and around Birmingham. The area now has a reputation as a destination for quality craft breweries and none reflect the history, heart, and magic of the area better than Birmingham District Brewing Company.
At BDBC you will find world-class beers crafted by artisans in a variety of styles from pilsners, IPAs, and stouts to fruited sours. Great indoor and outdoor spaces, they have places to watch your favorite sports team, play a round of corn hole, or reserve a quiet spot for an informal business meeting.
If you can only visit one brewery while you are in town, do not miss Birmingham District Brewing Company.
Hours: Mon—Wed: 12p—10p; Thu—Fri: 12p-12a; Sat 11a—12a; Sun: 12p—8p.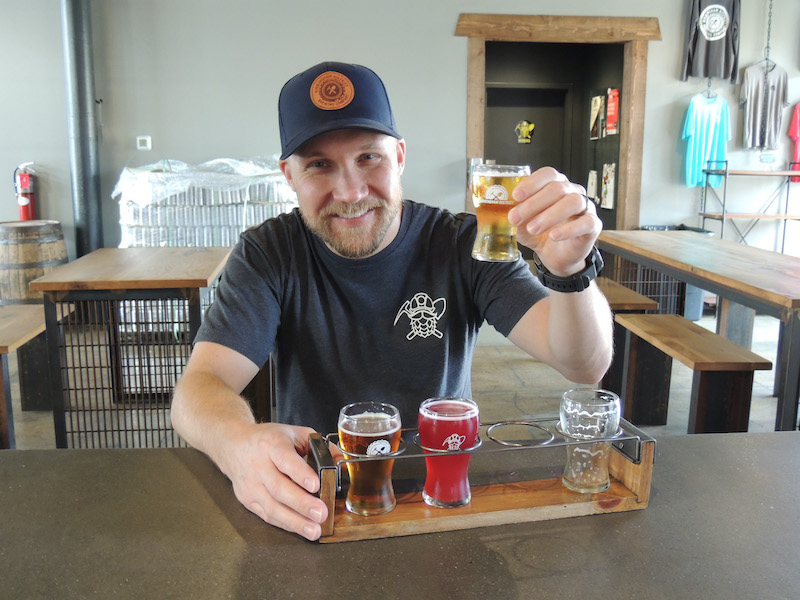 Crestwood Tavern
Crestwood Tavern is your neighborhood bar in Birmingham bringing you traditional pub fare, delicious drinks, a backyard patio, and endless entertainment!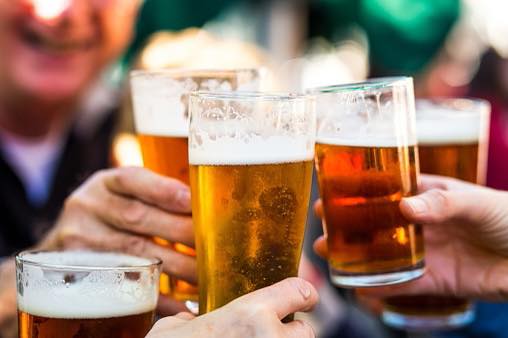 Good People Brewing Company
In the South, when someone is genuine, honest, and caring, they're called "good people." That's who Good People Brewing Company keeps in mind when they're crafting beer—the kind of humble, caring, and respected folks they grew up with. That philosophy has carried over to how they designed their taproom and social spaces. The taproom and outdoor patios and terraces allow for beer-lovers, regardless of how many there in a group, to comfortably sit and enjoy great beer and engaging conversation. Great beer is meant to be set down on a tabletop and overshadowed by conversation, friends, family. And every glass is an invitation.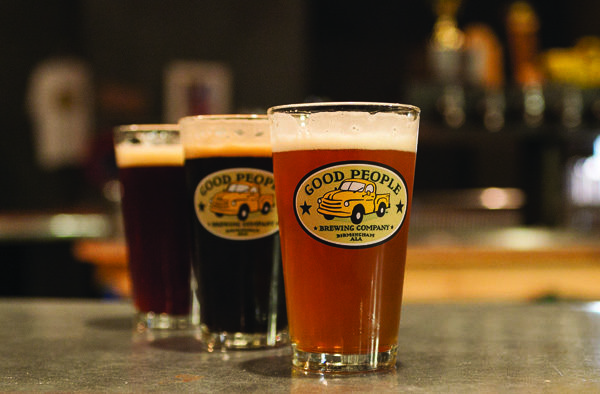 The vast indoor taproom features all of Good People's mainstay brews and a rotation of seasonal and specialty brews only available on-site. Watch the magic happen in the brewery through the large windows while discovering your next favorite beers from the oldest and largest brewery in Alabama. Tours available.
Good People regularly hosts small and large events both private and public. A regular rotation of local food trucks keeps appetites satisfied. Book your next private or corporate event at Good People Brewing Company.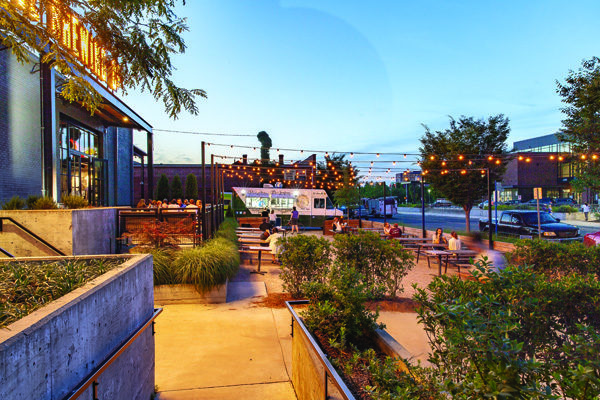 Hop City
With a commitment to carry every single bottle or canned choice available in Alabama, coupled with 60 constantly rotating taps for pints and growlers, Hop City is the go-to spot for all things beer. Sprinkle in an informed selection of over 1,000 wines and you have a grown-up version of Willy Wonka's factory.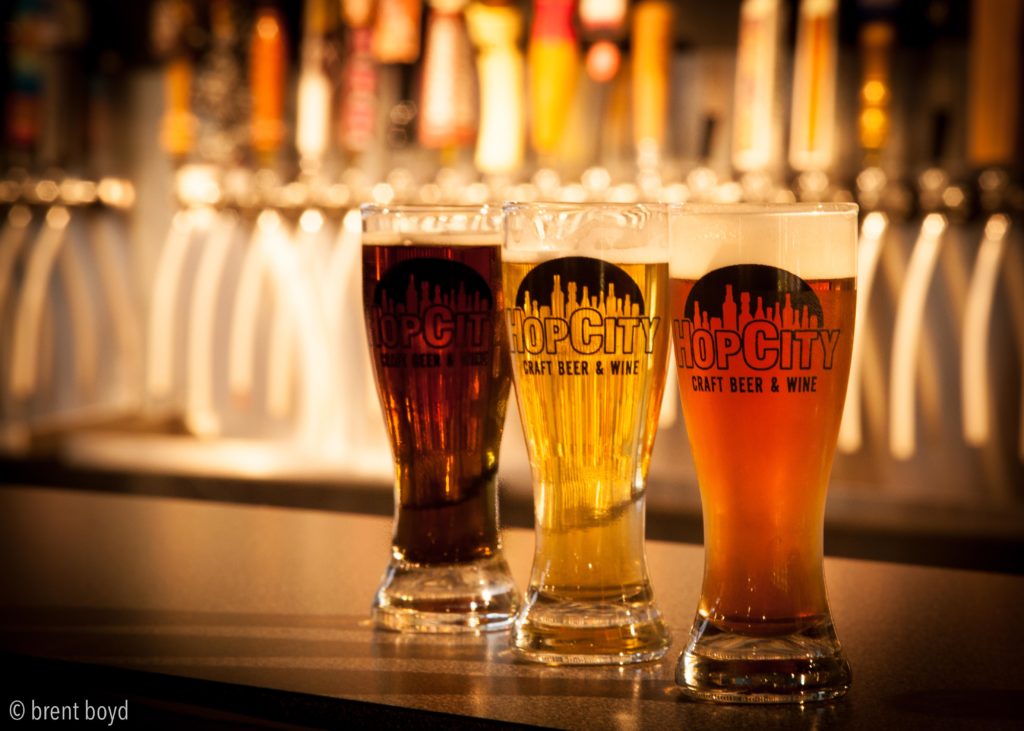 Magic City's version of Hop City opened in September 2012. Hop City is one of the top ten beer retailers in the US, according to both Draft Magazine and Ratebeer.com. In addition, Beer Advocate has awarded their highest ranking for Hop City's amazing service, knowledge and selection.
Swing by and enjoy a beer at the bar, browse the aisles for a favorite or a rarity, then fill a jug with a draft for that party this weekend. Ask for a recommendation – the team loves to talk beer and wine! Check the website for an event schedule including free weekly tastings and new beer launches.
hopcitybeer.com; 205-279-2337
2924 3rd Avenue South, Birmingham, AL 35233
Hours: Mon—Wed: 10a-9p; Thu—Sat: 10a-10p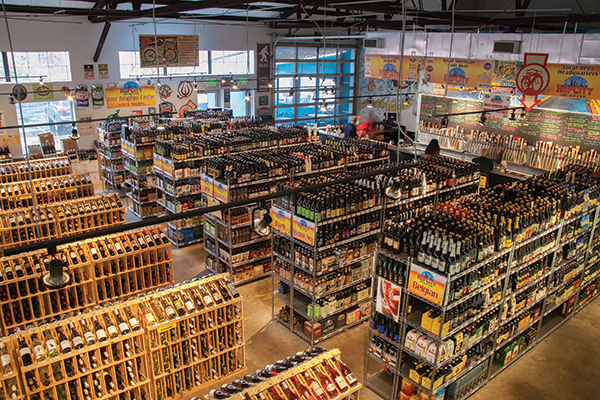 Margaronas Cantina
Visit Margaronas Cantina in Homewood, Alabama. Serving traditional and authentic Mexican dishes, Margaronas Cantina has quickly become a stand-out among locals. The modern atmosphere pays tribute to Mexico with a heightened level of comfort and sophistication. Enjoy dining inside or out on the covered patio. The full bar offers the finest tequilas and all of your other favorite spirits. The owners and staff will greet you at the door and ensure your experience is the very best in Birmingham.
HOURS OF OPERATION: Sunday – Wednesday: 11 a.m. – 9 p.m. Thursday – Saturday: 11 a.m. – 10 p.m.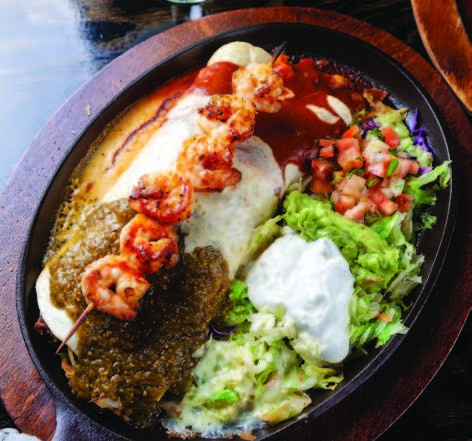 Mom's Basement
Located between Avondale and Crestwood off Crestwood Blvd., Mom's Basement is laid-back, come-as-you-are, judgment-free space to drink, listen to great music from the DJ or live band. There's plenty of free parking and plenty of characters to meet and enjoy. Be sure to bring a photo of your mom for the Wall of Fame. With a full bar, Mom's Basement offers all the comforts of home with a few surprises. Bring your friends to the photo booth or hang out near it and share in the laughs and good times. Visiting Mom's is like getting a warm hug and a slap on the hand all at the same time…ahhh, just like home.
Opens daily at 4 p.m. with Happy Hour til 7 p.m. Live Music often, a Pool Table and a Patio.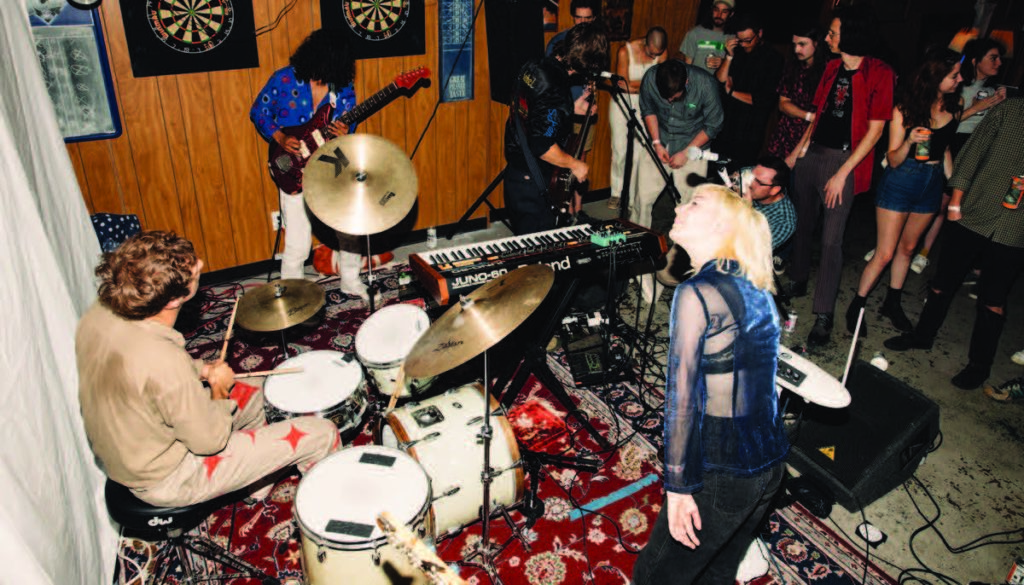 Oasis
Oasis is well-known for the amazing talent of professional musicians on their stage; some of whom have become household names like Taylor Hicks. With live music every night, an Oasis guest may find anything from full rock-and-roll bands to intimate singer-songwriters to funky duos
They also provide professional dart boards that are free to play and drink specials 7 days a week.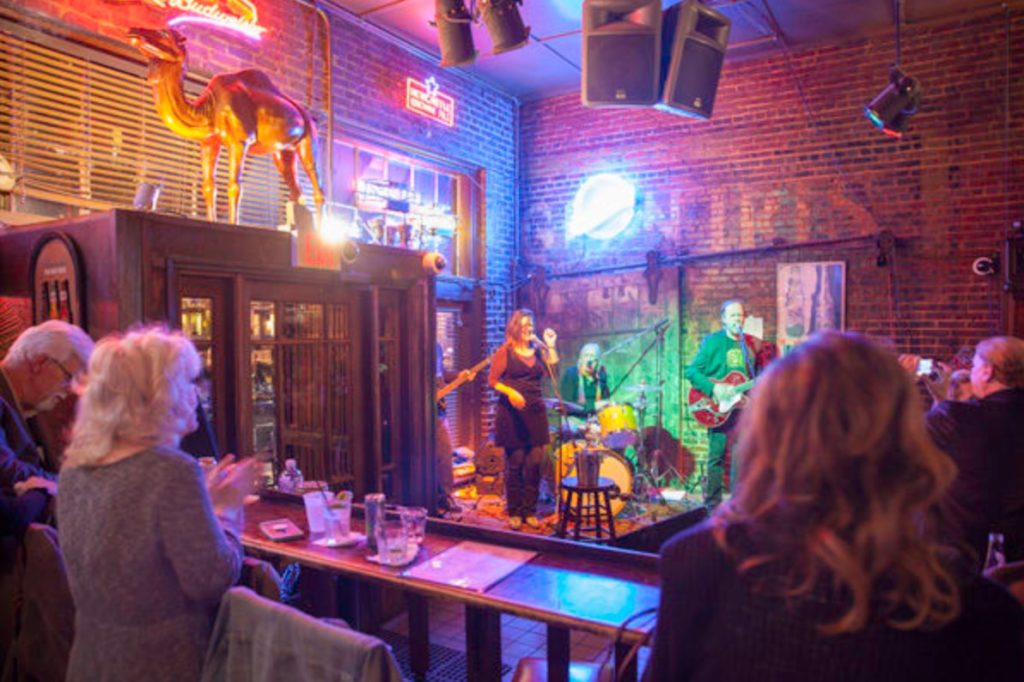 Pies & Pints
Pies & Pints, is best known for their excellent selection of handcrafted beers from artisanal breweries around the world, which can be enjoyed by the bottle or on tap, as well as an intimate list of ciders and wines from California, Spain, and Italy. Stop in for classic and specialty pizza pies, garden fresh salads, oven-toasted sandwiches and house-made desserts.
Monday–Thursday: 11am–10pm
Friday & Saturday: 11am–12am
Sunday: 11am–9pm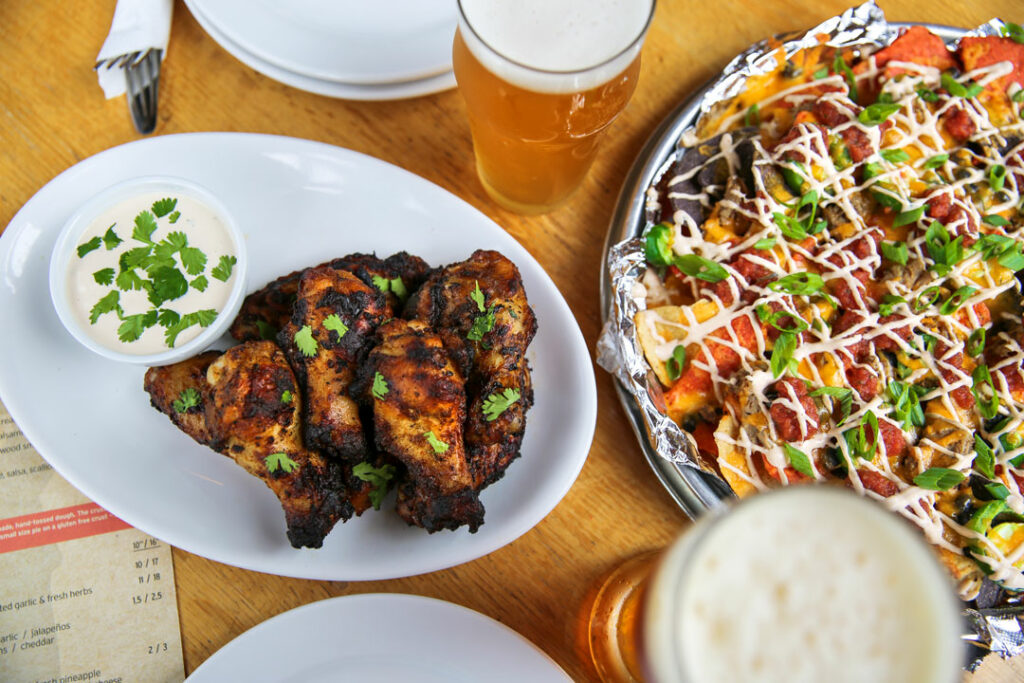 Pilcrow Cocktail Cellar
Near the end of the 19th century, Founder's Station originally hosted a printing press company. In honor of the building's history, Pilcrow Cocktail Cellar chose its name after the typographical character used to indicate a new paragraph or section of text. Established in late 2018, Pilcrow Cocktail Cellar specializes in premium craft cocktails and has rapidly become one of Birmingham's most favored and most unique watering holes and casual gathering spots.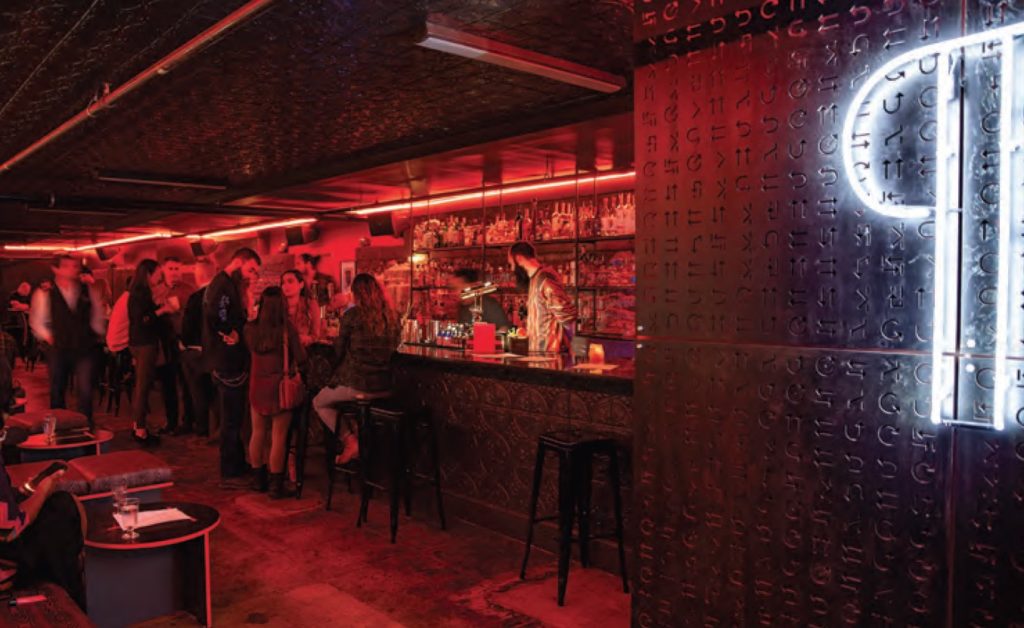 SideBar
SideBar is the hottest spot in the most thriving entertainment district of Birmingham. Whether you're just starting the afternoon or burning the midnight oil, this is your haven. With their weatherproof patio, there is plenty of space to enjoy the open air or belly up to the bar in our inviting front room and bring your A-game to our dance room—complete with back patio and a bar of its own. Come play or watch a game of beach volleyball on the newly-built outdoor beach volleyball court—equipped with loads of outdoor seating and a fully stocked bar.
Happy Hour: 3-8 p.m. weekdays
Live Music Every Friday and Saturday
18 Beers on Tap
HDTVs inside and out.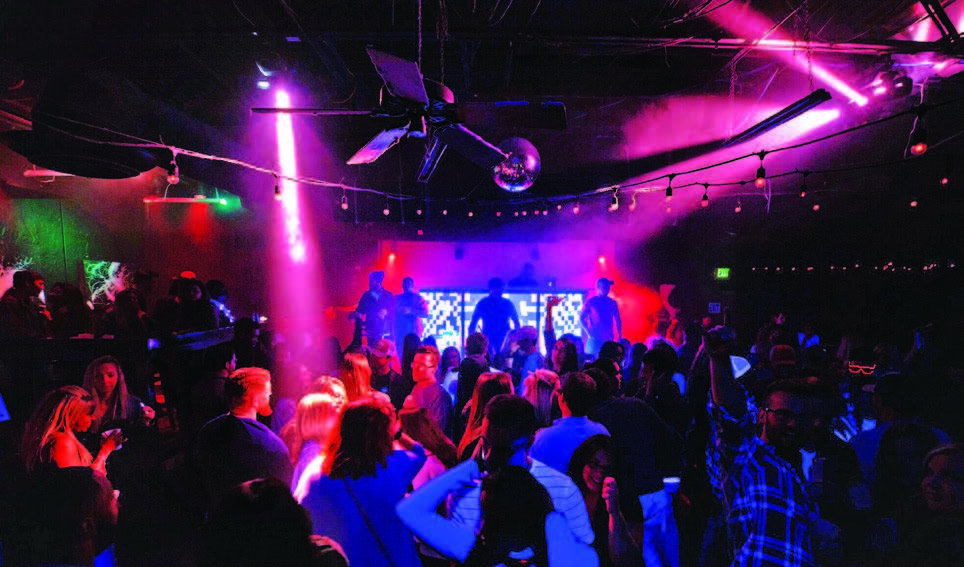 Slice Pizza
Slice Pizza & Brew has become a Birmingham staple since it's original location opened in the Lakeview District. Started by brothers, Jeff, Chris and Jason Bajalieh, Slice is as local as you can get, from the owners to the ingredients that go into every pizza to the beer on tap. Slice originated as a place not just to eat, but to hang out and has held true to this sentiment with the opening of the second Slice Pizza & Brew in Vestavia Hills across from Lifetime Fitness.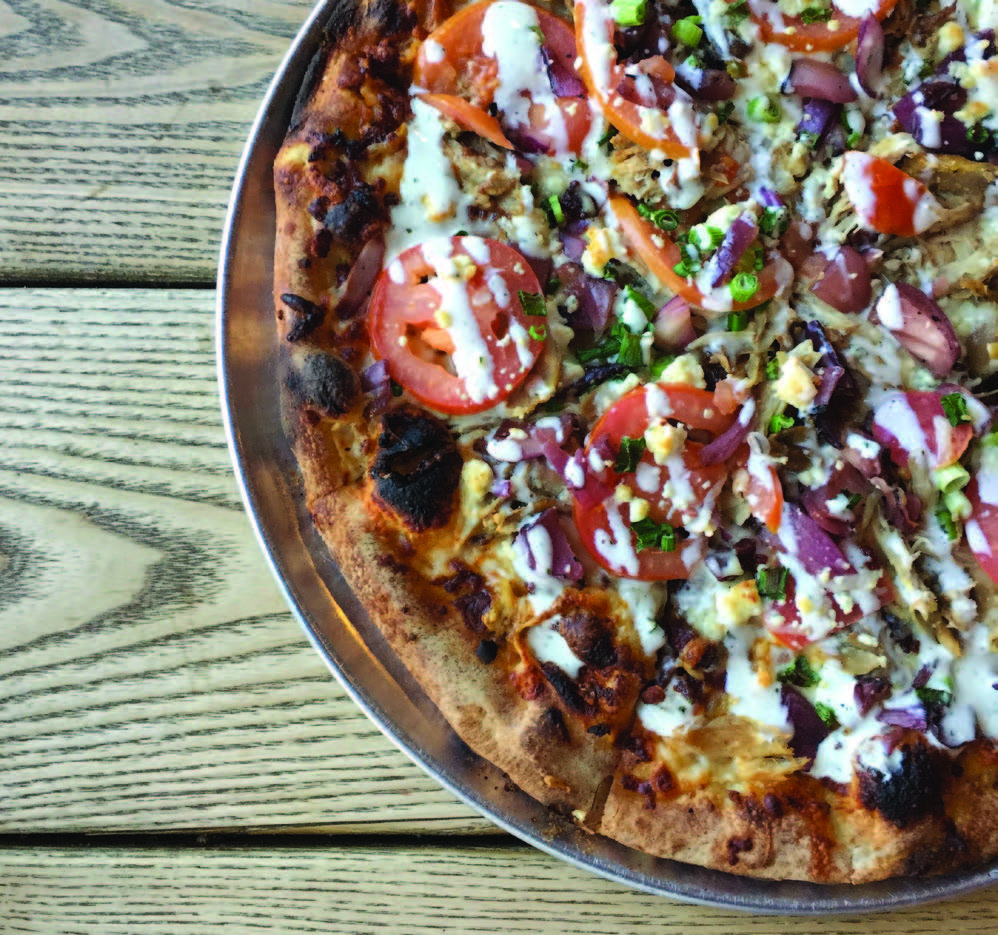 No matter who you are or where you're from, you'll love the food and atmosphere at this local favorite amongst the movers and shakers of Birmingham. Come enjoy the best pizza in Birmingham! For more information on Slice or their two locations, please visit slicebirmingham.com.
Slice Lakeview 725 29th Street S Birmingham, AL 35233 205.715.9300
Slice Vestavia 304 Timberlake Drive Vestavia Hills, AL 35243 205.557.5423
SoHo Social
Soho Social is a community-based bar and grill centered around the needs and wants of Homewood, Alabama. They offer unique spins on American classics; familiar, yet fresh at the same time.
The menu ranges from salads, wings and latin-inspired dishes like empanadas and duck totchos to a wide variety of unique burgers, smoked hangar steak and fresh fish. Weekly specials include Monday Wine and Tacos and Tuesday Beers and Burgers with a special menu prepared specifically for those days.
Their focus on fantastic food, laid back, friendly and sincere service along with distinctive drinks with unique style has earned Soho Social top-of-list status for places to go for both locals and visitors.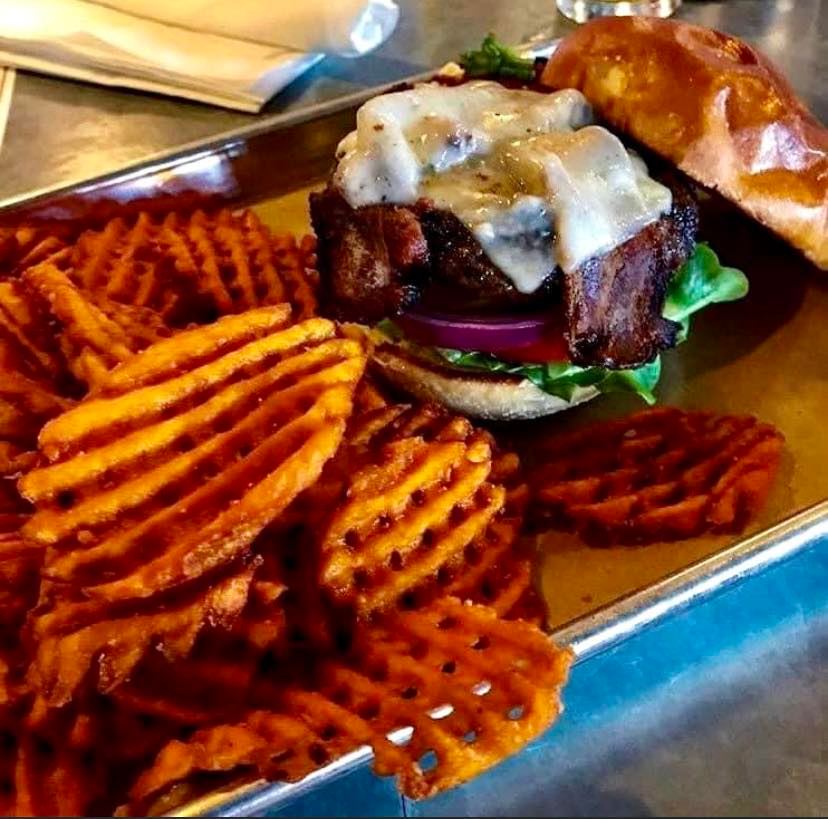 The Refinery
Named one of Birmingham's Most Attractive Bars, The Refinery is a place in downtown Birmingham where you can find flavorful food and delicious drinks.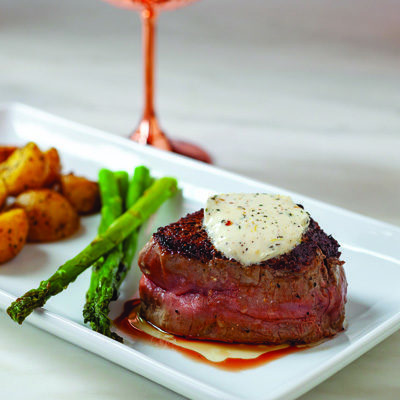 Twin Peaks
Welcome to your mountain lodge getaway. Here at Twin Peaks, we offer everything you crave and more: hearty made-from-scratch comfort food, draft beer served at a teeth-chattering 29 degrees and all the best sports on TV shown on high-definition flat screens. All of this is served by our friendly and attentive Twin Peaks Girls, offering their signature "Girl Next Door" charisma and playful personalities to ensure that your adventure happens at the Peaks. We're your Ultimate Sports Lodge – Game on!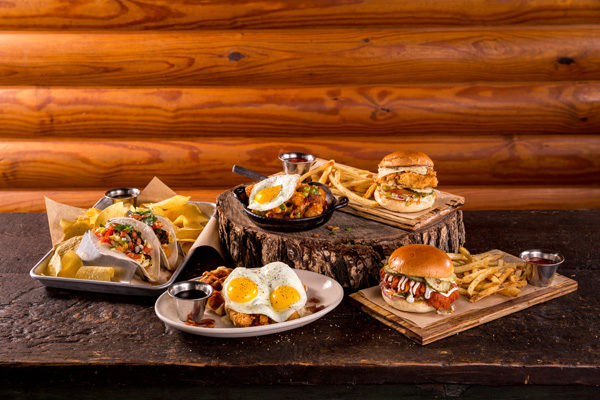 Village Tavern Scratch Kitchen-Craft Bar
Village Tavern Scratch Kitchen-Craft Bar stands out for its passion and perfection of classic American cuisine. Be it for business lunches, gatherings or date night, Village Tavern is the place for all occasions. They are committed to providing the highest quality food, wine and service at an affordable price, while creating unforgettable dining experiences with exceptional hospitality.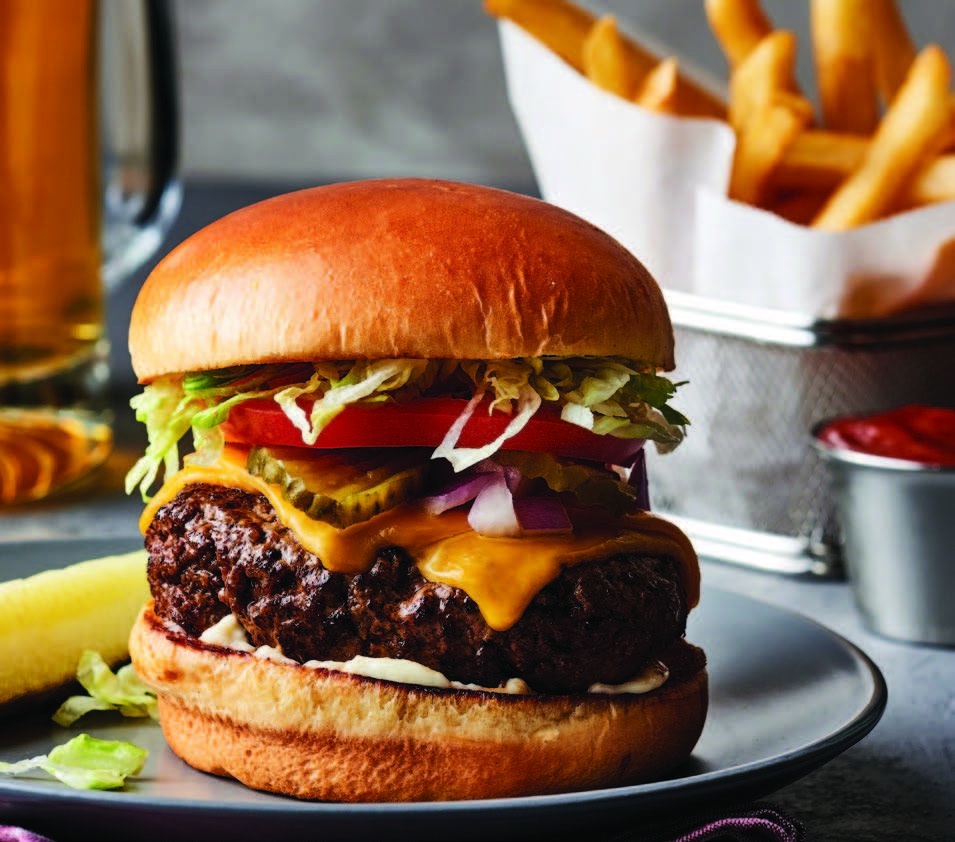 Every day has something special to offer with deals like HALF PRICE WINE Wednesday, offering more than 60 wines by the glass on an award-winning wine list at half price, so you can enjoy a glass of your favorite wine or try something new. In addition to daily drink specials, check out the best happy hour and bar bites available Monday through Friday from 4 p.m. until 7 p.m.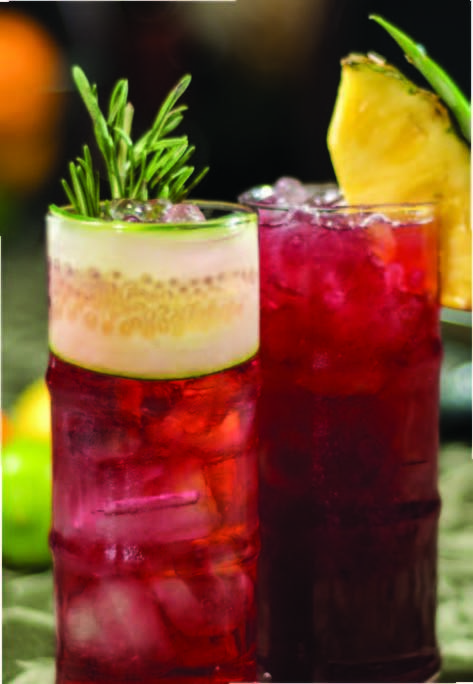 Serving lunch and dinner seven days a week, and brunch on the weekends, Village Tavern is the neighborhood gathering place for all. Outdoor dining available when weather permits.