From kids to adults, we have tons of stuff that just takes up space, so instead of getting another thing to sit around why not give the gift of experience this year? A gift membership to one of these amazing attractions is a gift that your friends or family will enjoy all year long.
Barber Vintage Motorsports Museum
Have you considered how exquisite a motorcycle is in its styling, mechanics, and capabilities? Their artistry is what Birmingham native George Barber saw when he began collecting motorcycles in 1988. Six years later, he established the Barber Museum as a 501(c)3 non-profit organization. Today, it is home to the largest collection of motorcycles in the world.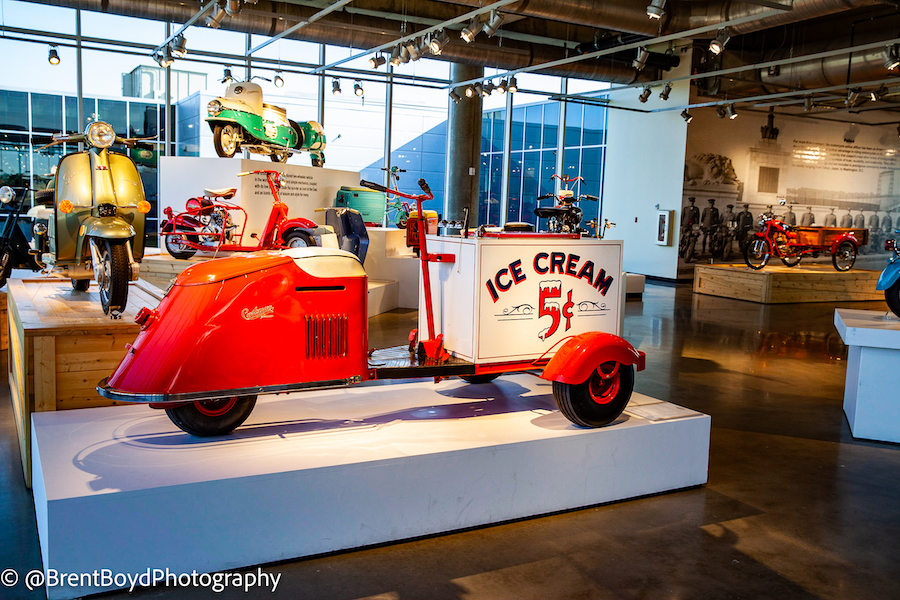 Burritt on the Mountain
Burritt on the Mountain — A Living Museum has been referred to as a "Jewel on the Mountain." Start with Dr. William Henry Burritt's eclectic mansion, add a historic park with restored 19th century houses including barnyard and animals, and finally throw in the artistic side with concerts, plays and exhibits, and you have a delightful mixture of old and new for young and old!
In 1955, Dr. Burritt willed his mansion and surrounding 167 acres of land on Round-Top Mountain to the city of Huntsville (making it Huntsville's first museum). Since that time, volunteers and community activists have brought original homes from the area to Burritt to be restored and utilized as an educational facility. Our interpreters are always busy demonstrating activities as one would see on a 19th century farm. Blacksmithing, spinning, and cooking over an open hearth are just some of the skills employed in our historic park. In the Burritt Barnyard, visitors can get "up close and personal" with an animal that would have been used for work, wool, or even food for the farmers and their families.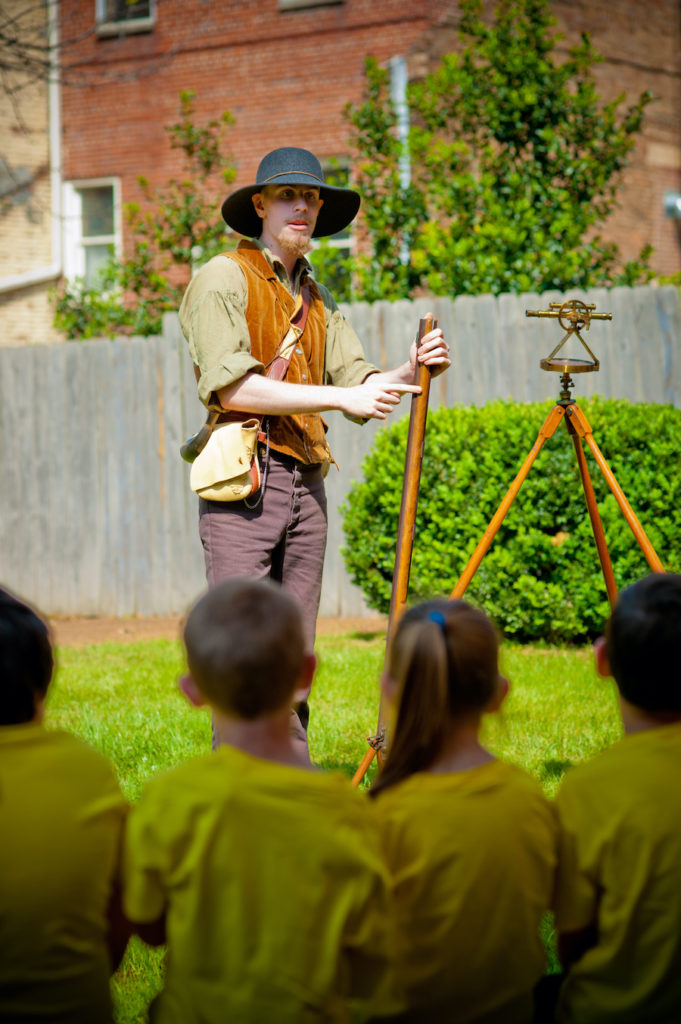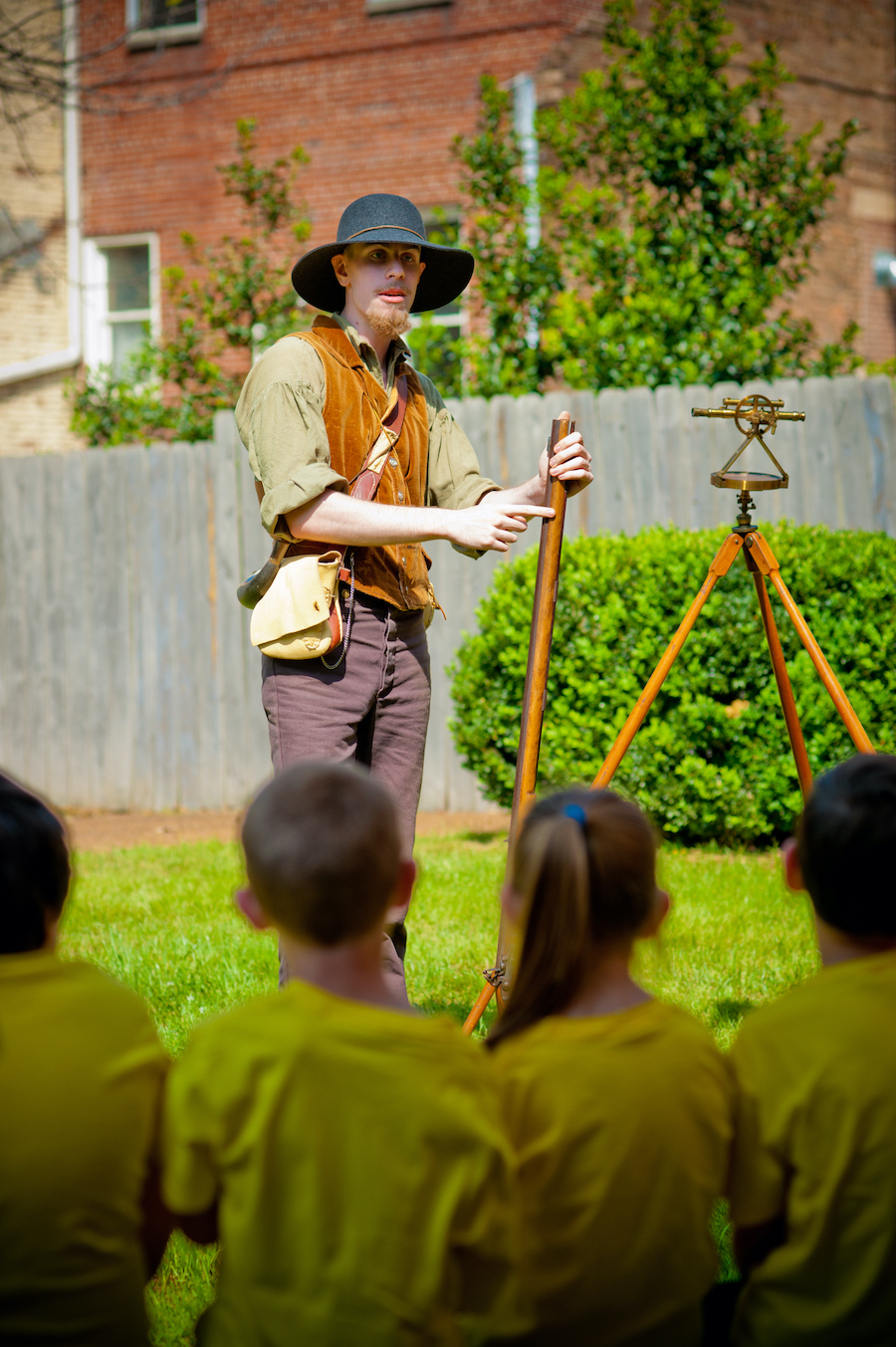 Cook Museum of Natural Science
The Cook Museum of Natural Science, located in downtown Decatur, Alabama, is a hands-on, immersive experience where guests can explore, interact with, and learn about nature.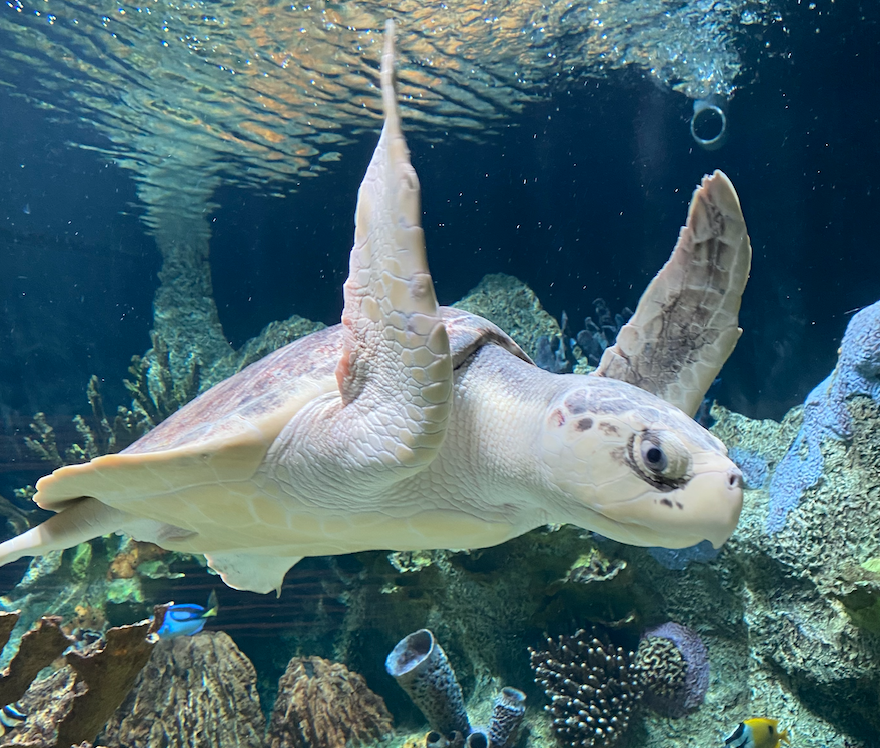 Huntsville Botanical Garden
Spring, summer, fall, or winter – the Garden is an oasis of natural beauty in every season! Open year-round, the Huntsville Botanical Garden has 112 acres to explore, learn, and discover the beauty and wonder of plants. From grassy meadows to woodland paths, aquatic habitats to stunning floral collections, the Garden invites guests of all ages to make memories together in nature.
On a visit to the Garden, you can stroll along the nature trails while admiring collections of Alabama's native plants. If you visit with little ones, head to the Children's Garden for play, pretend, and hands-on learning. From May through September, you won't want to miss seeing over 1,000 brightly colored butterflies the nation's largest open-air butterfly house. Finally, at the end of the day, you can find a moment of serenity in the cool shade of the trees, surrounded by the sounds of nature.
The beautiful Guest Center features additional amenities to make your trip extra special, including recommendations for dining and a gift shop with a hand-picked selection of unique items for your own home and garden.
With additional events, exhibits, and programs happening throughout the year, the Garden is a place of beauty, education, and celebration for all in every season.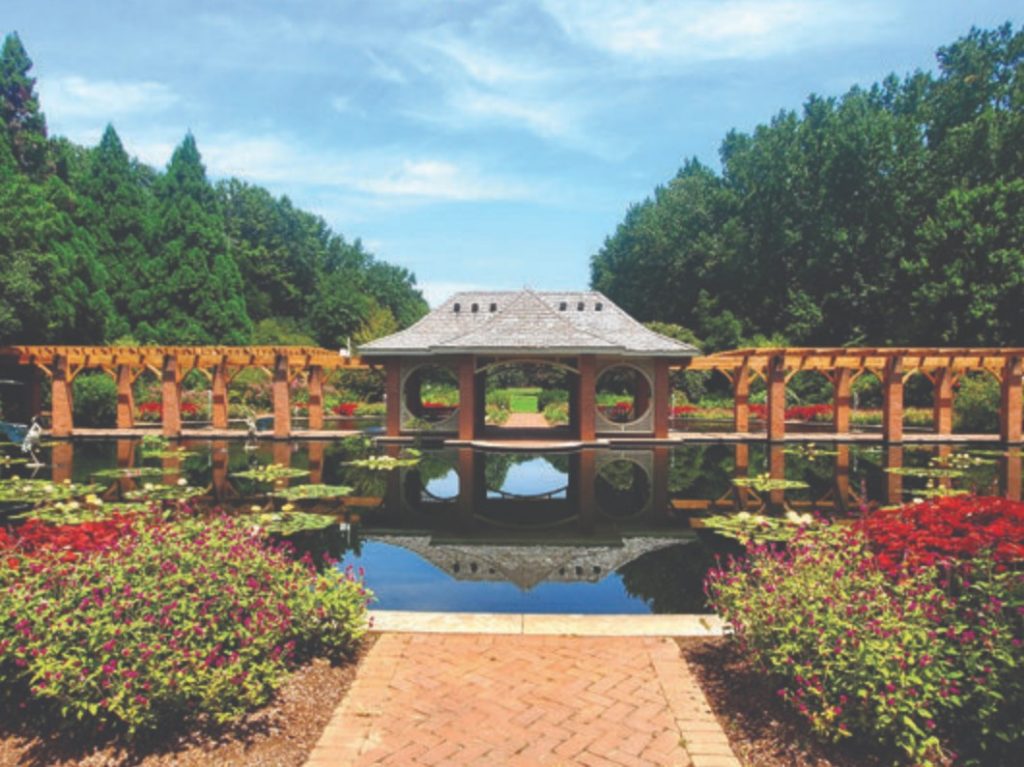 McWane Science Center
Fun and learning never end at McWane Science Center, a nonprofit, hands-on museum and IMAX® Dome Theater. Four floors of interactive exhibits celebrate science and wonder — from an amazing collection of dinosaurs to innovative environmental showcases, imaginative early childhood playgrounds, and an awe-inspiring aquarium. The energy and excitement of discovery spring to life through an extensive lineup of science demonstrations performed daily by talented educators. The adventure intensifies in the IMAX® DomeTheater, where wide-eyed visitors experience the sights and sounds of breathtaking films on a 5-story-tall screen surrounded by 3 tons of high-intensity speakers.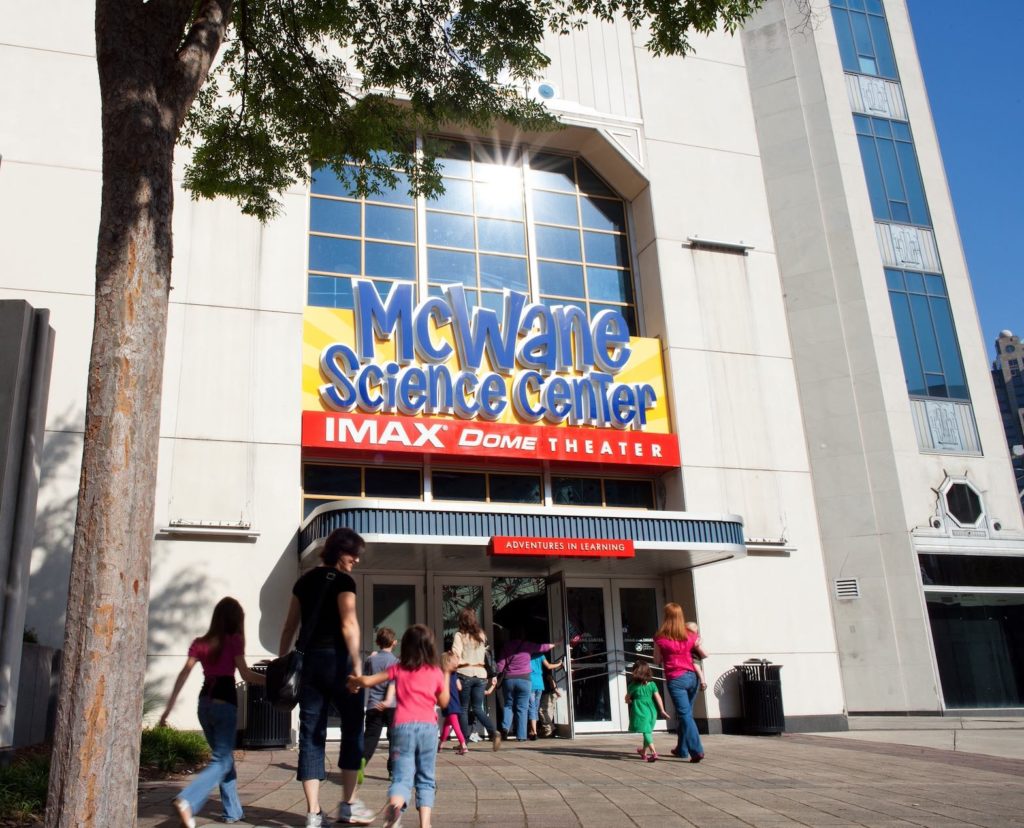 U.S Space & Rocket Center
Since opening its doors in 1970, nearly 16 million people have toured the U.S. Space & Rocket Center. The vast majority of those visitors have been from out of state or from foreign nations. Many of the more than 550,000 annual visitors are school students on field trips to their future. Dozens of interactive exhibits encourage visitor participation, prompting one official to note: "Here, everyone can be an astronaut for the day!"

Home to Space Camp® and Aviation Challenge® Camp, the U.S. Space & Rocket Center (USSRC) is the most comprehensive U.S. manned spaceflight hardware museum in the world. Its large rocket and space hardware collection is valued in the tens of millions of dollars. From America's first satellite, Explorer I, to next generation space vehicles like Sierra Nevada's Dream Chaser, the museum showcases the past, present and future of human spaceflight.
The USSRC is more than just artifacts! Experience the physics of astronaut training like never before in simulators like Space Shotand G-Force. Our Spacedome IMAX® Theater transports you to different worlds with amazing documentary films like Hubble, and live demonstrations in the Discovery Theater will have you seeing space science in a whole new light. There's always something happening at the U.S. Space & Rocket Center!
Notable Artifacts:
National Historic Landmark Saturn V Moon Rocket
Pathfinder – the world's only full-stack space shuttle display
Apollo 16 Command Module
Skylab Orbital Workshop
Apollo 12 Moon Rock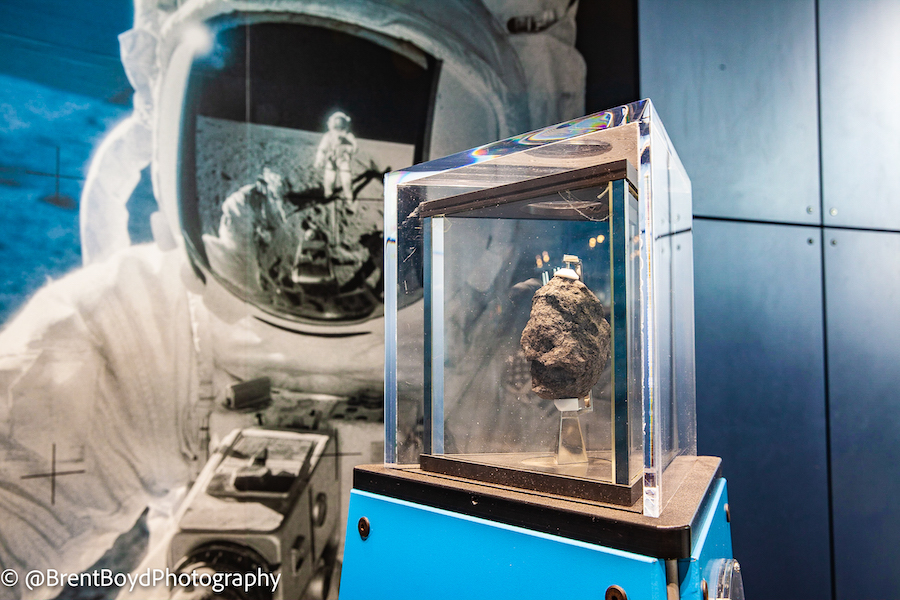 Vulcan Park & Museum
What kind of city builds a huge statue of a burly, bearded, bare-bottomed man to tower over its entire population? One that never forgets its roots. Vulcan, the Roman god of fire and forge, watches over all of Birmingham as a symbol of the city's iron origins–and the ever-present spark of its indomitable spirit. Visit the Vulcan Park & Museum to see this magnificent statue.