Who doesn't need a little retail therapy from time to time?! Whether you're looking for gifts for friends and family or a treat for yourself, we've put together a list of unique places that are perfect for that therapeutic shopping trip.
Bridge Street Town Centre
Bridge Street Town Centre is the premier mixed-use lifestyle center in Huntsville, Alabama. Featuring over 80 upscale shops and restaurants, the 232-room Westin Huntsville Hotel, a 150-room Element by Westin hotel, a 14-screen Cinemark movie theater, and a six-story office tower. The property also features a customer service center, carousel, fountains, and lots of green open spaces.
The center is located in Cummings Research Park at the intersection of Old Madison Pike, Interstate 565, and Research Park Boulevard (Alabama State Route 255).
Bridge Street offers a wide variety of shops and restaurants. Among them are Altar'd State, Anthropologie, Apple, Bar Louie, Barnes and Noble, Bath and Body Works, Bed Bath and Beyond, Belk, Cantina Laredo, Connors Steak & Seafood, DSW Shoes, Francesca's, Gap, H&M, Mountain High Outfitters, P.F. Chang's, Sephora, The Melting Pot, Victoria's Secret and other boutique shops.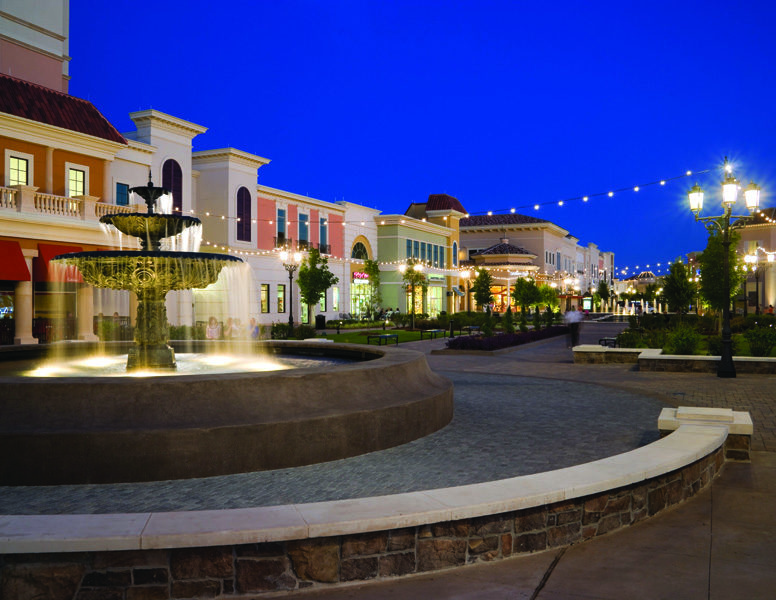 Clinton Row
Clinton Row is an innovative mixed-use space comprised of over 20 storage units repurposed into hyper-local retail shops and startup offices. Offering a wide variety of eclectic creations, Clinton Row provides a unique retail experience at the high visibility intersection of Clinton Avenue and Jefferson Street.
Merchandise ranges from vintage records to men's and women's clothing to locally and regionally made art. The shops are located in the Quigley Entertainment District, allowing patrons to enjoy their favorite beverage as they browse Clinton Row's offerings. In addition, Redstone Federal Credit Union's first Downtown ATM is located at Clinton Row.
Current businesses include: Clachic Boutique, In Bloom, Clinton Row Gifts, Carol Foret Gallery, Echo Records, 81 Home Gifts and Glam, and more. Come out and shop local in Downtown Huntsville!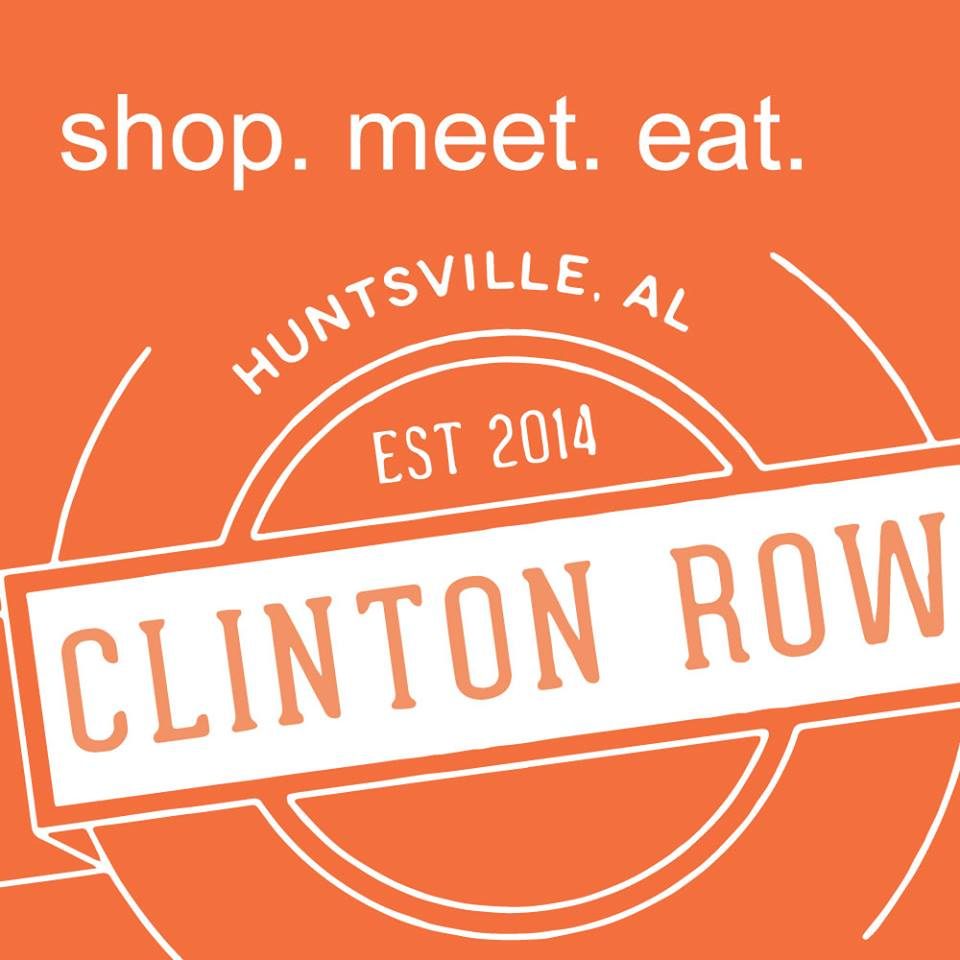 Stovehouse
In the century-old building that was once all work and no play, the reimagined Stovehouse complex is now manufacturing leisure.
The old factory is being transformed into a village of eclectic restaurants, gourmet cocktail & coffee bars, event & entertainment spaces, boutique shopping, offices and more.