from EXCURSIONS GUESTBOOK HUNTSVILLE, MADISON & DECATUR 10th Anniversary Edition by EXCURSIONS BY CITYVISION
The Rocket City Rover is a new way to get around and have a blast in downtown Huntsville! The Rocket City Rover is a 14-person pedal-powered and motor-assisted party trolley, and it is the most unique and enjoyable way to explore downtown and Westside Huntsville.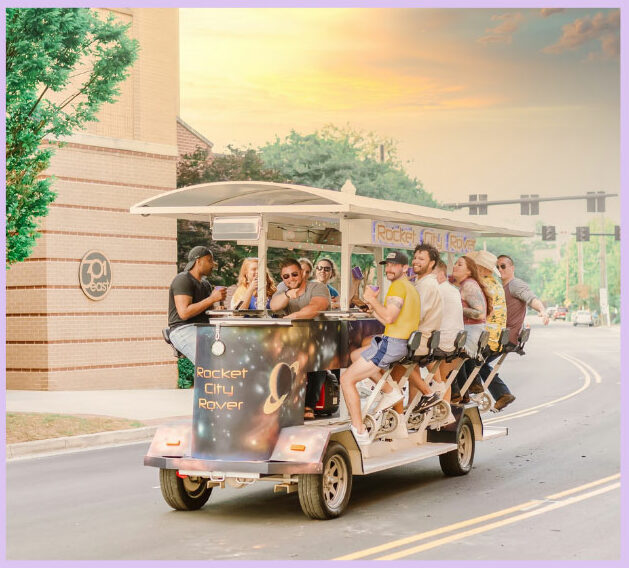 This is perfect for you and your friends – and even make new friends – to visit Huntsville's pubs, microbreweries, restaurants, attractions, historic sites, and more. You can design your own out-of-this-world experience or let them handle the details!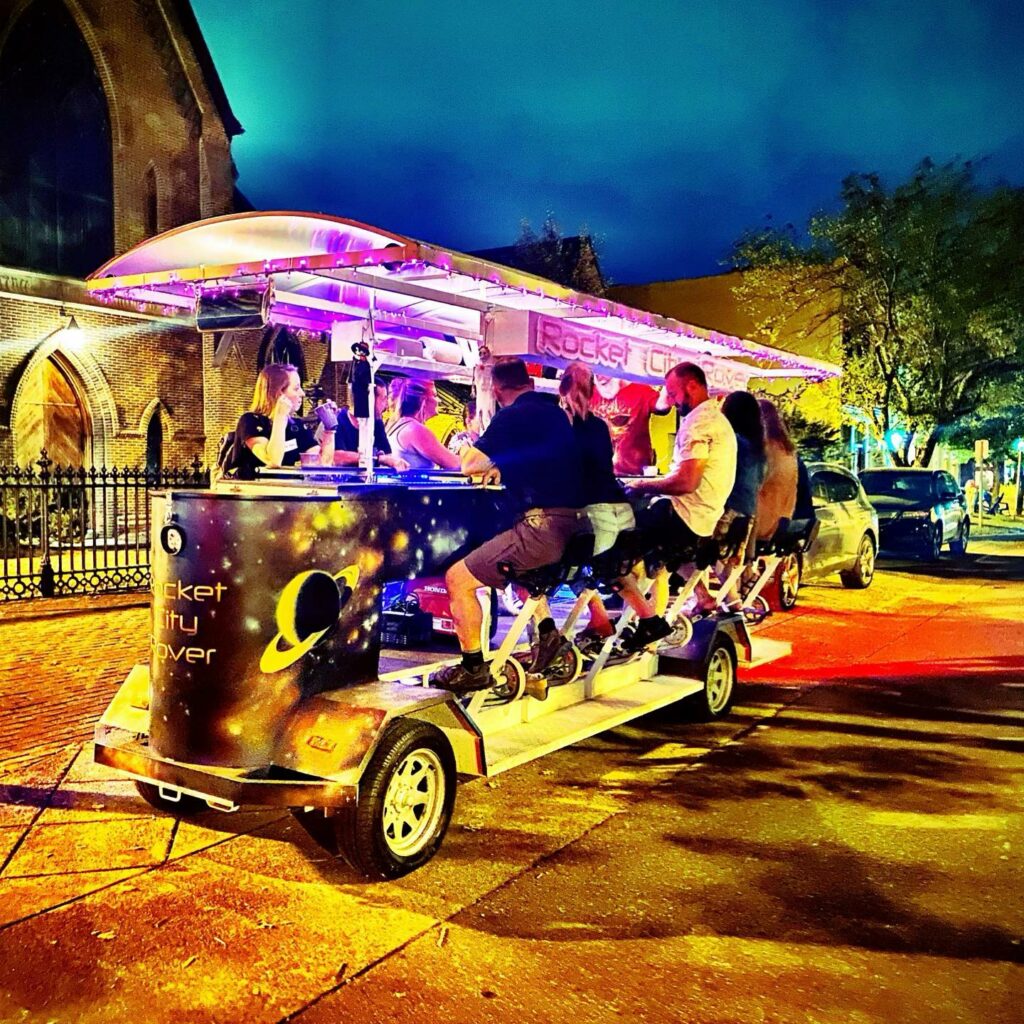 The Rocket City Rover also hosts family-friendly tours that are perfect for kids. Follow them on social media for special events throughout the year. Sunday – Monday; Noon – 10 p.m.