Join us April 28-30, 2023 at Sloss Furnaces!
MCAC's annual spring infusion of sights, sounds, tastes, and aromas will transform @sloss_furnaces with 3-days of art, artists, immersive live performances, good food, and drink, interactive workshops for kids and adults, special exhibitions, art installations, community, inspiration, creativity, and fun. MCAC has been a spring arts tradition in Birmingham since 1984. We look forward to celebrating our FAB 40th with you April 28-30, 2023. Mark your calendars!
See their website for more information: magiccityart.com
2023 Featured Artist and Juror
The 2023 @magiccityartconnection Poster design featuring "Confectional Facade", a towering ceramic work by MCAC's Featured Artist and Juror, Dirk Staschke @dirk_staschke.
We look forward to celebrating our FAB40th year with Birmingham April 28-30 at @sloss_furnaces. Blow out the candles with us this spring!
Dirk Staschke is originally from Huntsville, AL. He received his Bachelor of Fine Arts degree from the University of Montevallo @montevallo and a Master of Fine Art from Alfred University @alfreduniversity. He currently resides in Portland, OR as a full-time studio artist.
#poster#posterdesign#featuredartist#featuredart#magiccityart40#magiccityart2023#magiccityartconnection#springfestival#artfestival#birmingham#alabama#findart#findartbirmingham@fabirmingham
26th Annual Corks & Chefs
We hope to see you this spring as we toast C&C's 26th-year milestone and continue its mission of spotlighting local restaurants, chefs, caterers, wine, craft beer, spirits, cocktails, and tasting seminars alongside great art from the state, region, and around the country.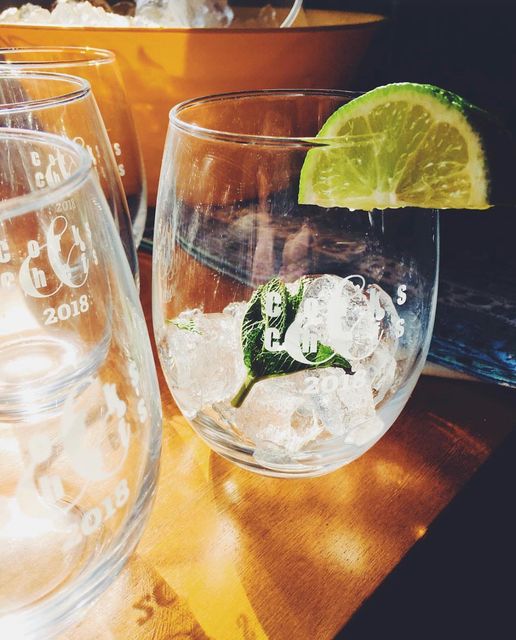 C&C TICKET INCLUDES: a 15 oz stemless 26th annual commemorative wine glass, One (1) Plate @ each Culinary Tasting Table, Unlimited Wine & Beer Sampling, Cocktail tastes from Participating Bars, access to seated tasting seminars, plus Admission to Magic City Art Connection.
#findart#mcacFAB40#magiccityart40#magiccityart2023#magiccityart#magiccityartconnection#MCACbham#springfestival#artsfestival#findartbirmingham@fabirmingham#FABirmingham#FAB#art#contemporaryart#artist#artists#maker#collectart#familyfriendly#fun#thingstodo#spring