LOCAL BUSINESSMAN'S LIFELONG PASSION TURNED WORLD-CLASS COLLECTION AND TOP LOCAL ATTRACTION
by Kelly Stewart
Motorcycle Heaven exists, and you'll find it in Birmingham, Alabama. Upon entering the Barber Vintage Motorsports Museum, you'll understand why motorcycles and cars are considered art. The stunning five-story Barber Museum is home to the largest collection of motorcycles in the world according to Guinness World Records. With more than 1,600 motorcycles, 59 vintage Lotus cars, eclectic art, and a 2.38-mile racetrack, the Barber Museum is truly a motorsports paradise.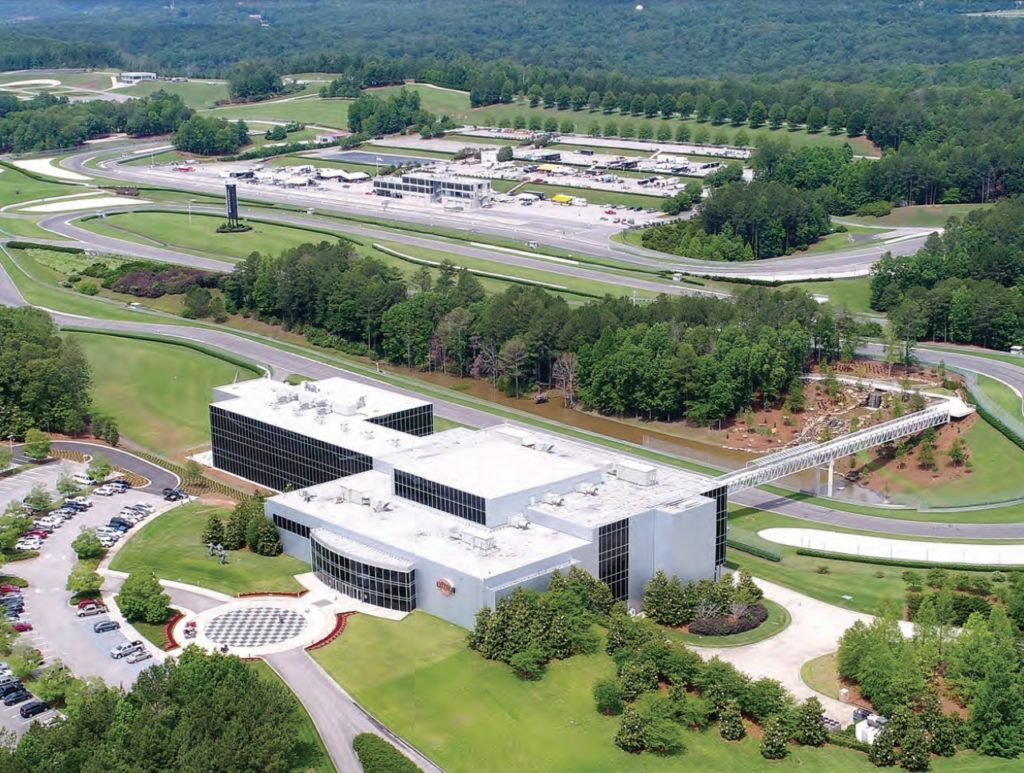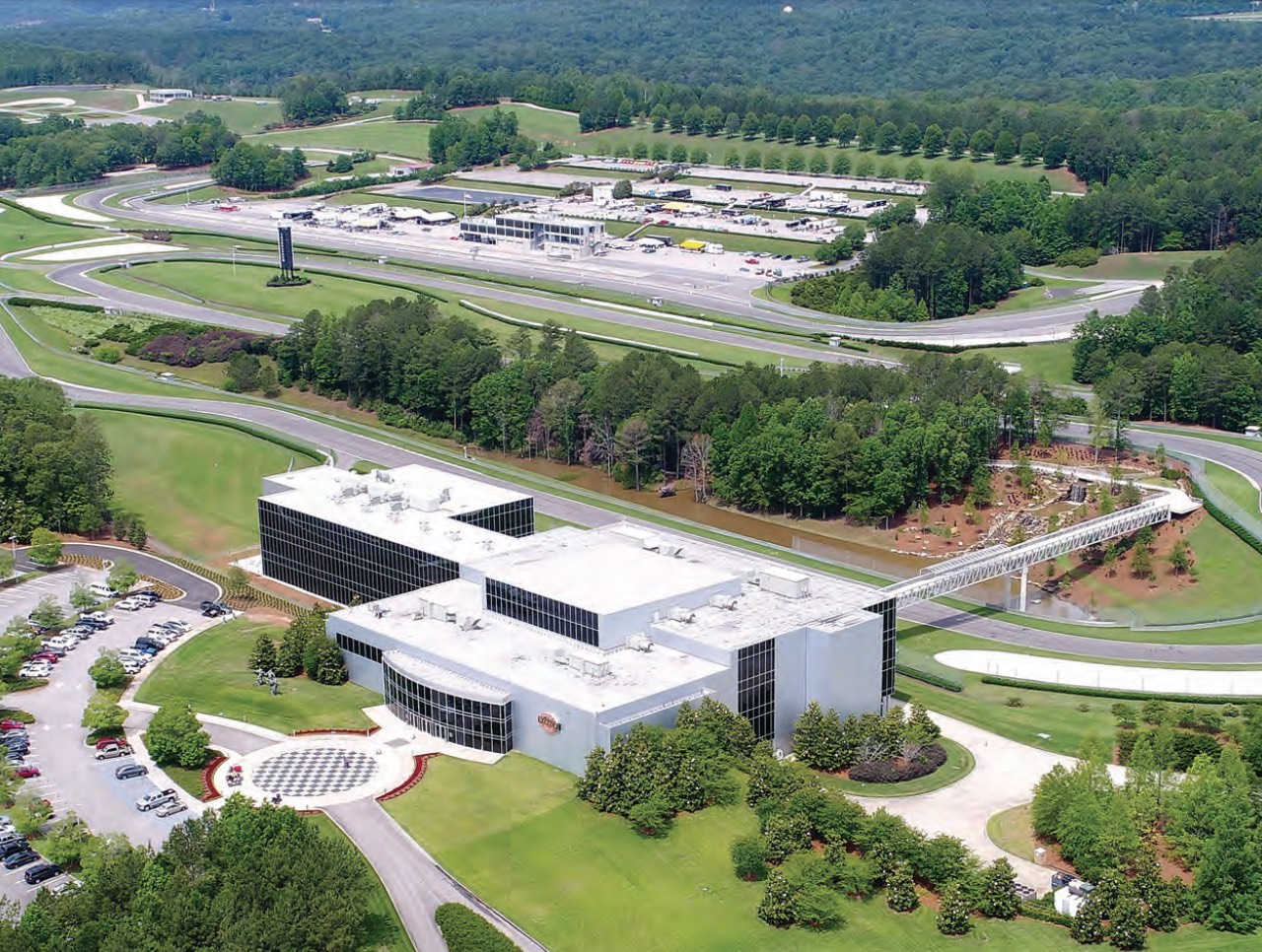 Located at the 880-acre Barber Motorsports Park, the 228,650-square-foot Barber Museum has motorcycle and car exhibits on each of its five floors. Floor-to-ceiling windows surround the building, which is anchored by an active restoration area that is visible to guests from each level.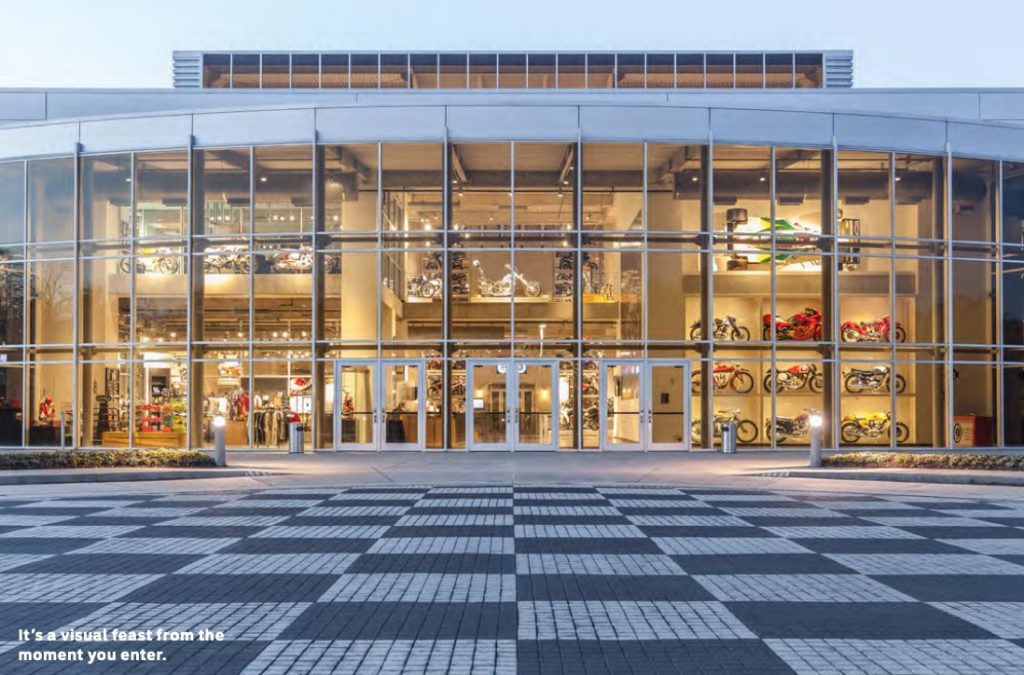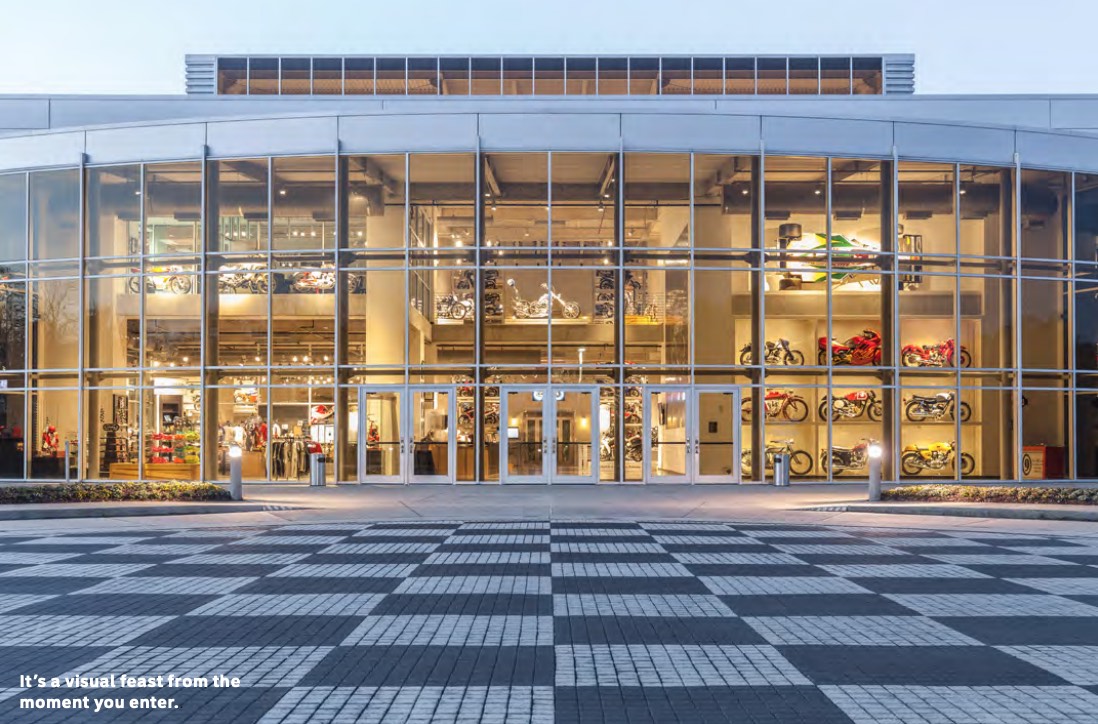 The museum's motorcycle collection spans more than a century's worth of production, offering interesting views into the evolution of engineering. You'll see examples of some of the oldest motorcycles in the world, such as a model of an 1867 Roper Steam Velocipede, as well as the museum's oldest running motorcycle, the 1902 Steffey.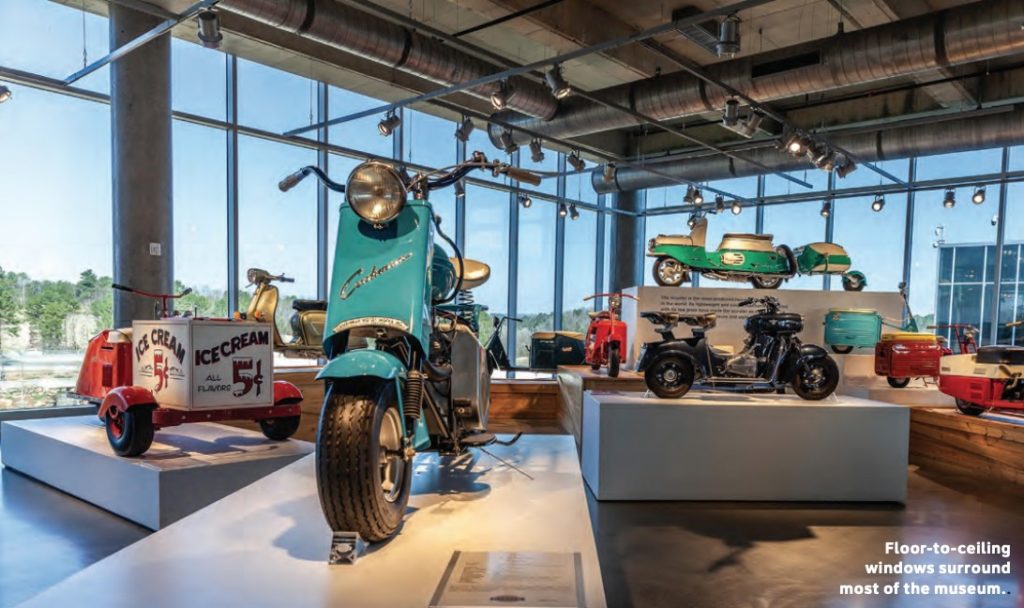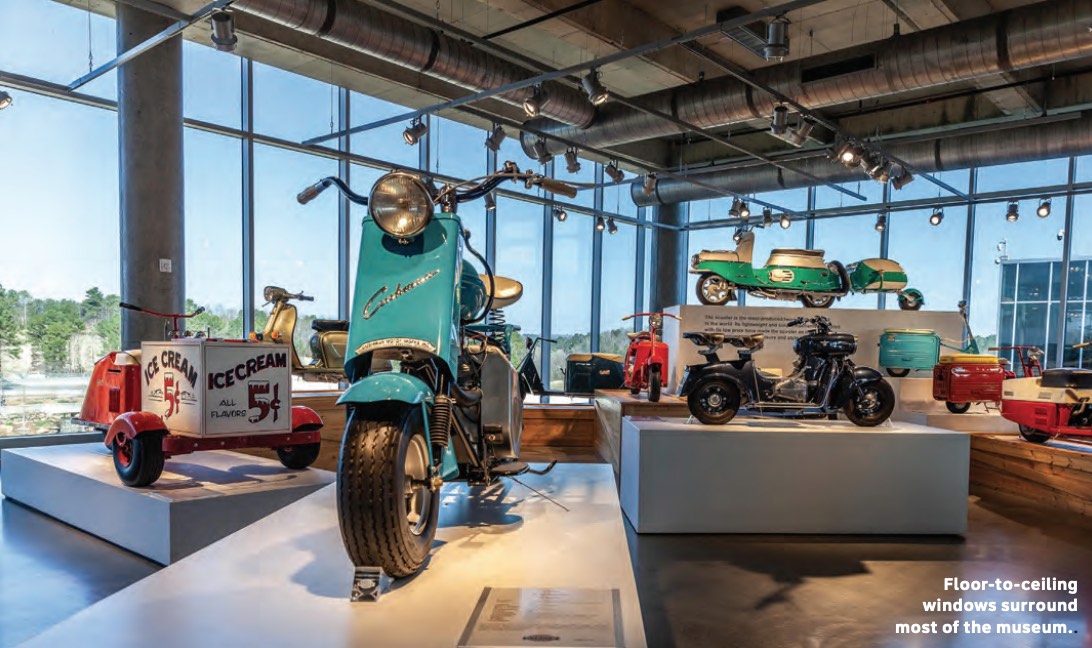 There are Harley-Davidsons, Hondas and Indians on exhibit alongside less familiar makes, like Cannondale, Jawa and Laverda. The museum has rare motorcycles like the 1996 Britten V1000, which is one of only 10 ever built. There is an exhibit of motorcycles built by Eric Buell, a collection of scooters and a dirt bike exhibit that will make you feel moved. With such a diverse collection, you may see an example of the very first motorcycle you ever rode.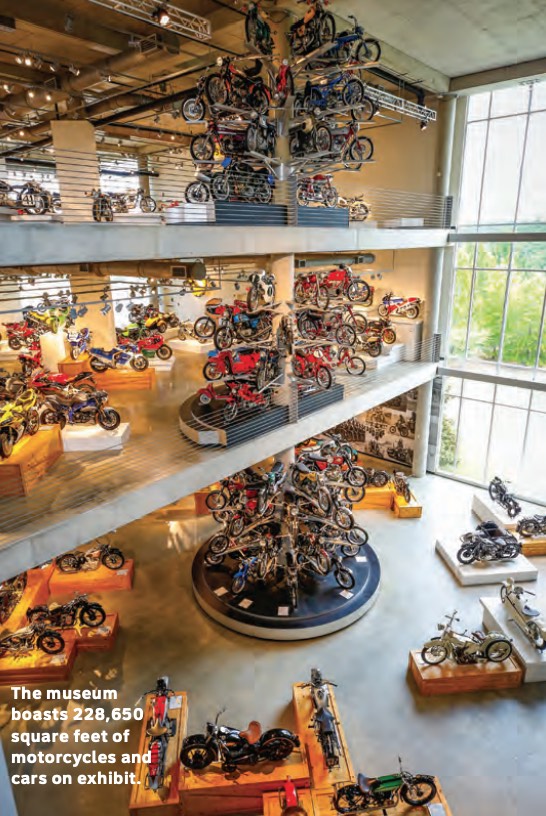 The Barber Museum has an important history. The dream that ultimately became today's Barber Museum began back in 1988 in an old warehouse on the Southside of Birmingham. There, Birmingham native and former Porsche racer George Barber began collecting motorcycles, starting off with a trio of Honda V-Fours, followed by a rare 1952 Victoria Bergmeister. As Barber's interest and passion for motorcycles continued to grow, so did his outstanding collection. In 1995, after establishing the Barber Museum as a 501(c)3 notfor-profit organization, Barber donated his burgeoning motorcycle collection to the museum and then opened it to the public. In 2003, when the collection exceeded the square footage of its original Southside home, the museum moved to its current location at Barber Motorsports Park.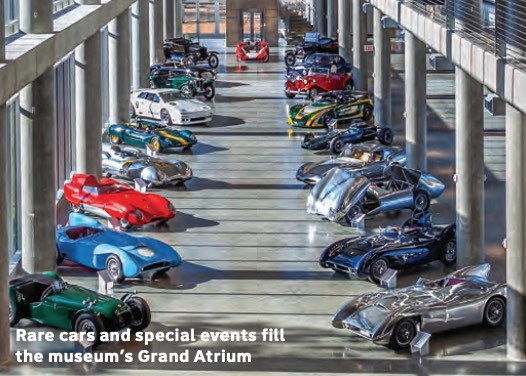 Even before the museum opened the doors of its current location, world-renowned track designer Alan Wilson had been brought on to create a world-class, 17-turn road course behind it. Having such a road course accessible is important to the Barber Museum as it allows restoration staff to demonstrate, test and exercise vehicles in the collection. The road course also offers the opportunity for major races, such as the Honda Indy Grand Prix of Alabama, to take place in Birmingham.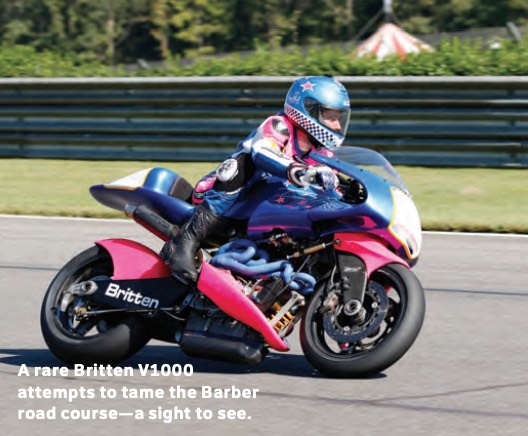 When you compare it to other motorsports venues, Barber Motorsports Park is extraordinary. Considering that it is indeed a comprehensive and highly technical motorsports facility, many visitors to the museum and park are surprised by its vastness and natural beauty. Accordingly, Barber Motorsports Park is a special destination for garden clubs who take scheduled tours aboard open-air trams throughout the year.
During race events at the park, ticket holders can choose where they'd most like to spectate. Rather than have permanent grandstands, Barber Motorsports Park was designed to provide people with the very best views from grassy hillsides, shaded areas and lightly-treed spaces. Other notable features of the park include gorgeous lakes, beautiful art and sculptures, pedestrian bridges and a spectacular 20-foot waterfall. Of the 880 acres of land that make up Barber Motorsports Park, about 400 acres are untouched forest. This creates a dramatic landscape and a natural sound buffer.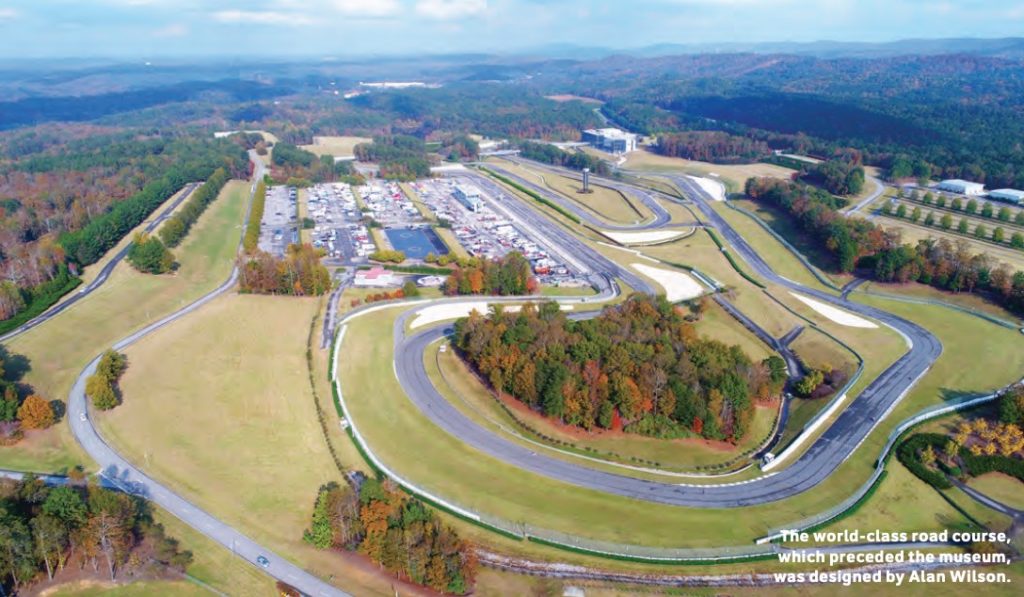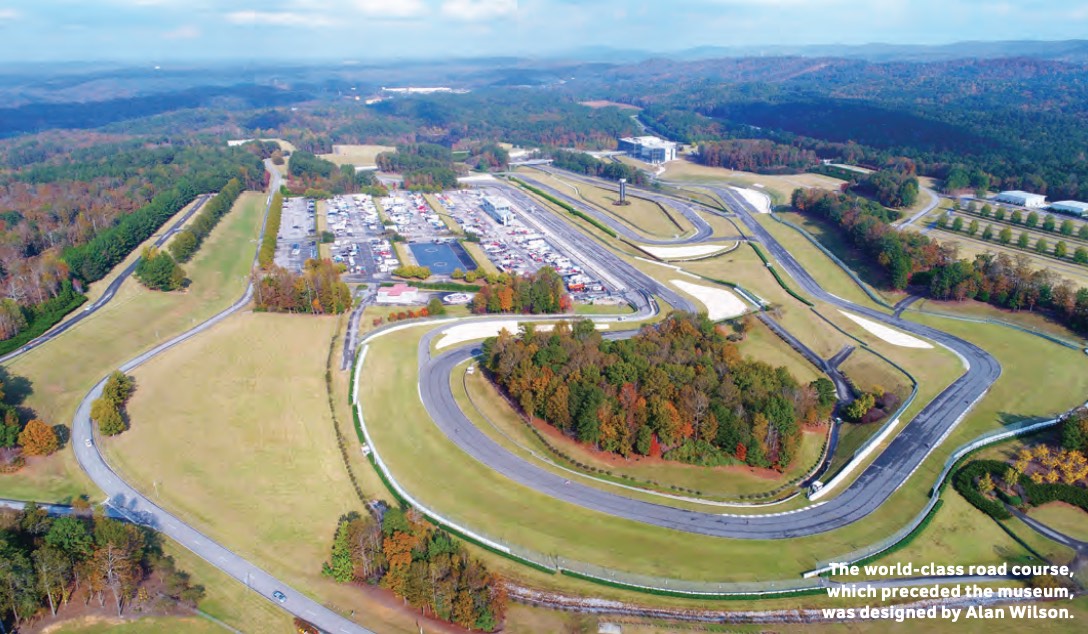 While the Barber Museum is open most days of the year, the racetrack and other various areas of Barber Motorsports Park are open to spectators only during certain scheduled events. However, because the track is used regularly, there are ample opportunities to see a variety of different motorsports activities taking place from inside the museum.
In addition to the Barber Museum using the road course to demonstrate, test and exercise vehicles in its collection, it is also home to the Porsche Track Experience, which offers introductory level and advanced driving courses. Zoom Motorsports manages many weekend events that take place in the park, on the track and at the Barber Proving Grounds. Barber Motorsports Park features major events annually, including the renown Barber Vintage Festival, which brings thousands from around the world to the Magic City of Birmingham.