Don't let a rainy day or a cold weather day keep you stuck inside all day! We have put together a list of places to visit that are perfect on those days when the weather is less than desirable! Let us know which one is your favorite.
Carnegie Visual Arts Center
The Carnegie Visual Arts Center in Decatur, Alabama opened in 2003 and has provided educational and cultural opportunities to the community. The Carnegie was built in 1904 as the Carnegie Library of Decatur and was one of the 2,509 libraries built by millionaire philanthropist Andrew Carnegie, so the Carnegie has a rich, unique history.
Not only does the Carnegie have beautiful collections and exhibits that are on display throughout the center, but they also have numerous programs for adults and kids to encourage and inspire through the arts.
Visit the Carnegie to see beautiful, unique, and inspiring art. Their exhibits change periodically, so it's a new place every time you visit.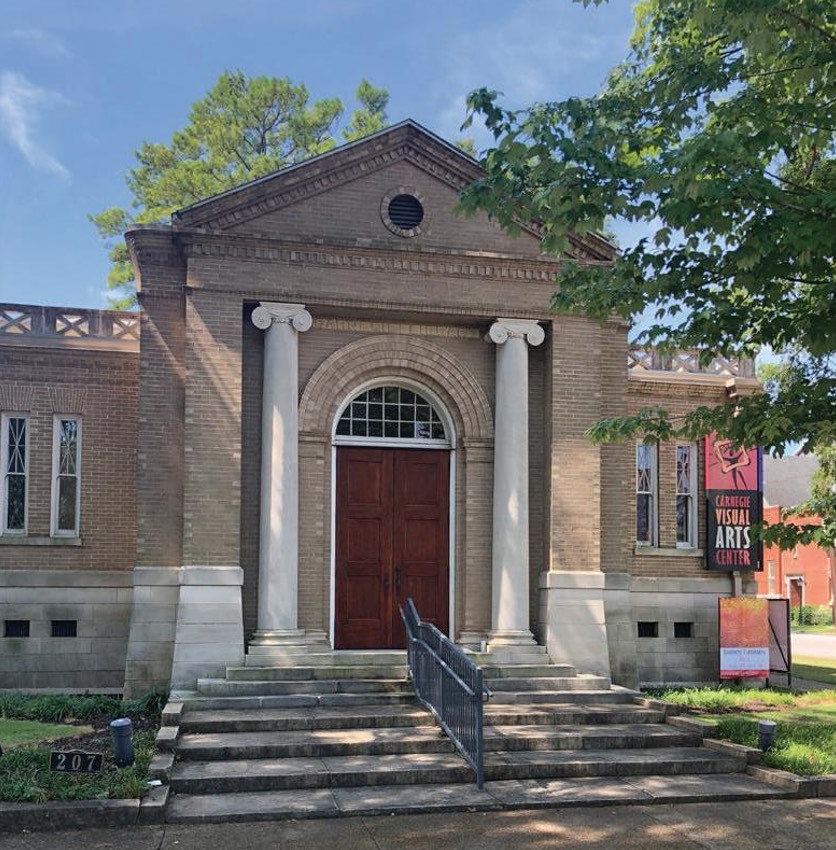 Cook Museum of Natural Science
If you love learning about plants, animals, space, and so much more, you need to visit the Cook Museum of Natural Science in downtown Decatur! This state of the art museum was opened in 2019, and it has quickly become a favorite attraction in the state and beyond.
One of the most popular features of the Museum is the 15,000 gallon aquarium that is home to several different types of fish. There's also a Coral Tank with beautiful corals, fish, and some small crabs. You'll be mesmerized by the Jelly Fish Tank, too.
In addition to the fish in the aquarium, there are baby alligators, a variety of turtles, snakes, a chuckwalla, an endangered hellbender, and an eastern collared lizard on display. You can go inside a replica cave just like the ones you'll find in north Alabama and see stalactites, stalagmites, bats, and other things you're likely to find in a cave. There are also exhibits dedicated to space, weather, rocks & minerals, and a Holo Sands Table that is incredibly popular with kids and adults!
Another cool exhibit at the Museum is the "Big Tree" that is modeled after Alabama's State Champion tulip poplar tree of the same name that you can find in the Sipsey Wilderness of Bankhead National Forest. You can even climb up in the tree to the second floor. There's another replica tree there that has a cool bridge to cross to get the treehouse!
After your trip to the Museum, visit the awesome Museum Store for the perfect souvenir. The Museum Store is also a great place to go pick up a gift for friends and family or for yourself! And don't forget to visit Nature's Table for lunch, a delicious smoothie, or an acai bowl. The best part is that you don't have to have a ticket to the Museum to enjoy the Museum Store or Nature's Table; you can visit any time you want!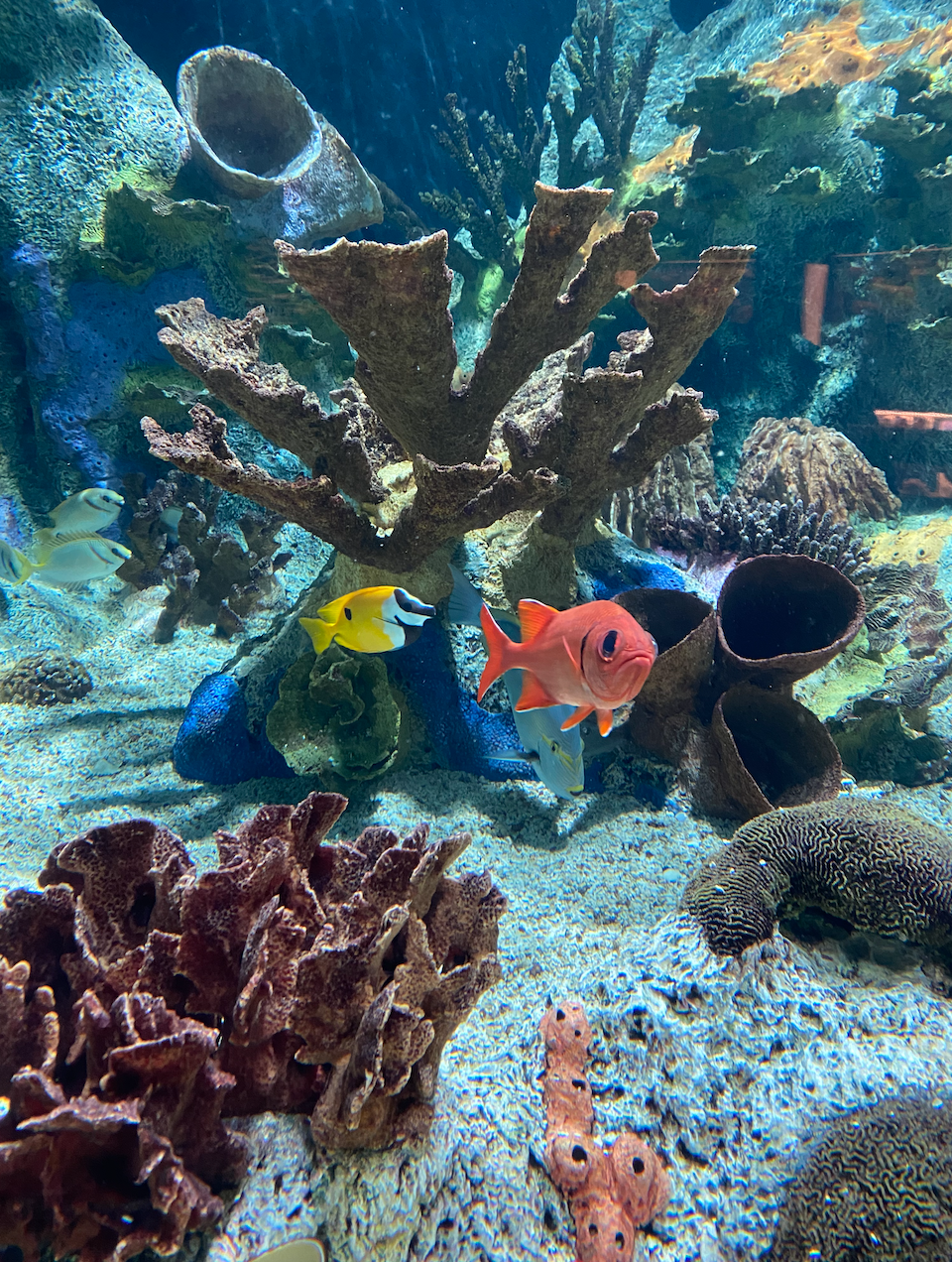 U.S. Space & Rocket Center
Since opening its doors in 1970, nearly 16 million people have toured the U.S. Space & Rocket Center. The vast majority of those visitors have been from out of state or from foreign nations. Many of the more than 550,000 annual visitors are school students on field trips to their future. Dozens of interactive exhibits encourage visitor participation, prompting one official to note: "Here, everyone can be an astronaut for the day!"
Home to Space Camp® and Aviation Challenge® Camp, the U.S. Space & Rocket Center (USSRC) is the most comprehensive U.S. manned spaceflight hardware museum in the world. Its large rocket and space hardware collection is valued in the tens of millions of dollars. From America's first satellite, Explorer I, to next generation space vehicles like Sierra Nevada's Dream Chaser, the museum showcases the past, present and future of human spaceflight.
The USSRC is more than just artifacts! Experience the physics of astronaut training like never before in simulators like Space Shot and G-Force. Our Spacedome IMAX® Theater transports you to different worlds with amazing documentary films like Hubble, and live demonstrations in the Discovery Theater will have you seeing space science in a whole new light. There's always something happening at the U.S. Space & Rocket Center!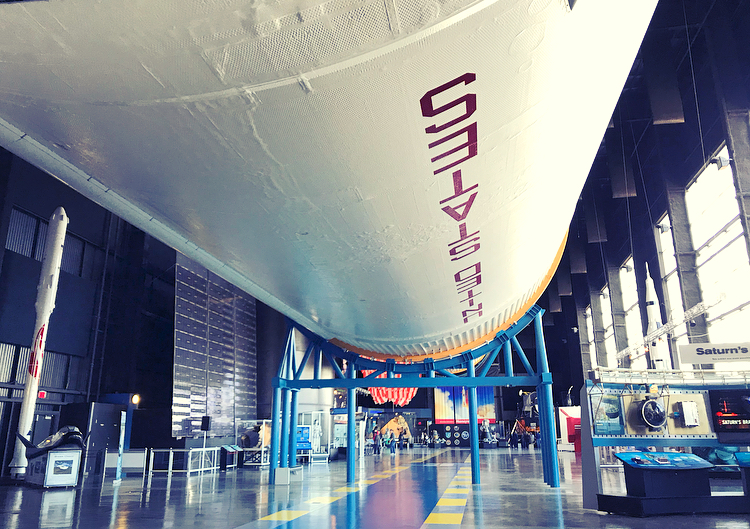 Barber Vintage Motorsports Museum
Motorcycle Heaven exists, and you'll find it in Birmingham, Alabama. Upon entering the Barber Vintage Motorsports Museum, you'll understand why motorcycles and cars are considered art. The stunning five-story Barber Museum is home to the largest collection of motorcycles in the world according to Guinness World Records. With more than 1,600 motorcycles, 59 vintage Lotus cars, eclectic art, and a 2.38-mile racetrack, the Barber Museum is truly a motorsports paradise.
Located at the 880-acre Barber Motorsports Park, the 228,650-square-foot Barber Museum has motorcycle and car exhibits on each of its five floors. Floor-to-ceiling windows surround the building, which is anchored by an active restoration area that is visible to guests from each level.
The museum's motorcycle collection spans more than a century's worth of production, offering interesting views into the evolution of engineering. You'll see examples of some of the oldest motorcycles in the world, such as a model of an 1867 Roper Steam Velocipede, as well as the museum's oldest running motorcycle, the 1902 Steffey.
There are Harley-Davidsons, Hondas and Indians on exhibit alongside less familiar makes, like Cannondale, Jawa and Laverda. The museum has rare motorcycles like the 1996 Britten V1000, which is one of only 10 ever built. There is an exhibit of motorcycles built by Eric Buell, a collection of scooters and a dirt bike exhibit that will make you feel moved. With such a diverse collection, you may see an example of the very first motorcycle you ever rode.
Read more: excursionsgo.com/blog/2022/01/13/motorcycle-heaven. (by: Kelly Stewart)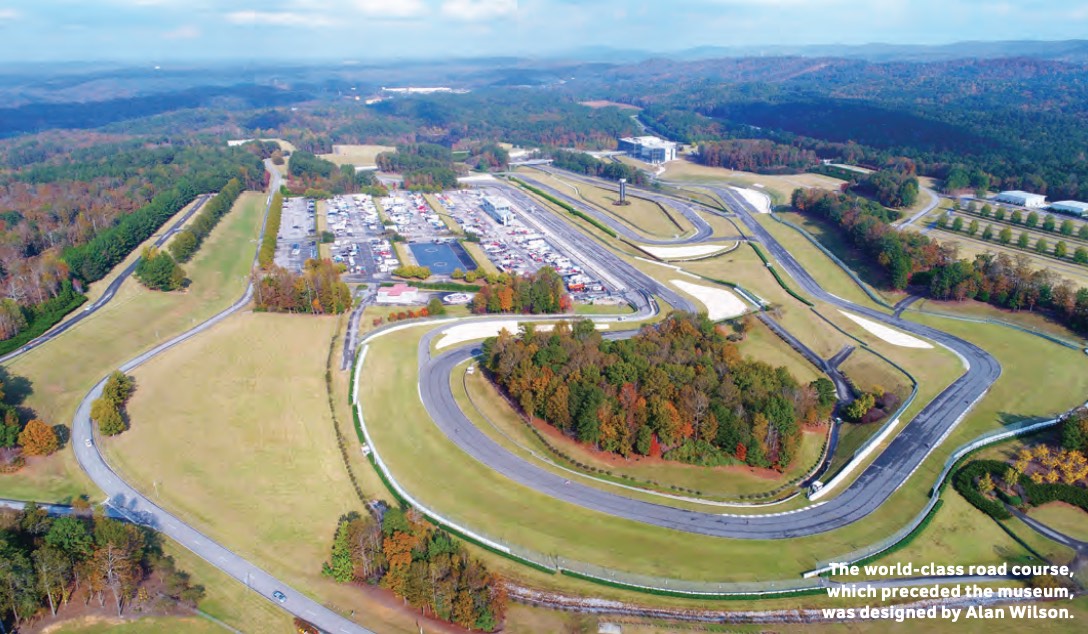 Vulcan Park & Museum
A trip to Vulcan Park and Museum is a must for every visitor to the Birmingham region – in fact, it's the best place to get started. In addition to seeing the iconic colossal statue, visitors gain an understanding of the region's history and culture, and can learn more about other cultural, recreational and entertainment offerings at an onsite Visitor Information Center managed by the Greater Birmingham Convention and Visitors Bureau.
Vulcan is the world's largest cast iron statue and is considered one of the most memorable works of civic art in the United States. Created by Italian artist Giuseppe Moretti, Vulcan was cast from local iron to represent the state of Alabama at the 1904 St. Louis World's Fair. Vulcan has overlooked Alabama's largest city from atop Red Mountain since a 1930s WPA project created his permanent home and namesake park.
After decades of exposure to the elements, by the 90s, the 50-ton statue was in desperate need of repair. Recognizing Vulcan's importance to the region's history and persona, community leaders formed Vulcan Park Foundation, a nonprofit organization which oversaw a $16 million project that returned the statue to his 1904 grandeur. The meticulous restoration of Vulcan and his 124′ sandstone pedestal, completed in 2004, received numerous awards including the highest honor awarded by the National Trust for Historic Preservation.
Embracing the personality of the community Vulcan symbolizes, the park grounds and museum offer a dynamic edu-taining experience. Standing for Birmingham Alabama's rich industrial history, the diverse cultures that settled and built the community, and the story of Vulcan are recounted in both indoor and outdoor exhibits.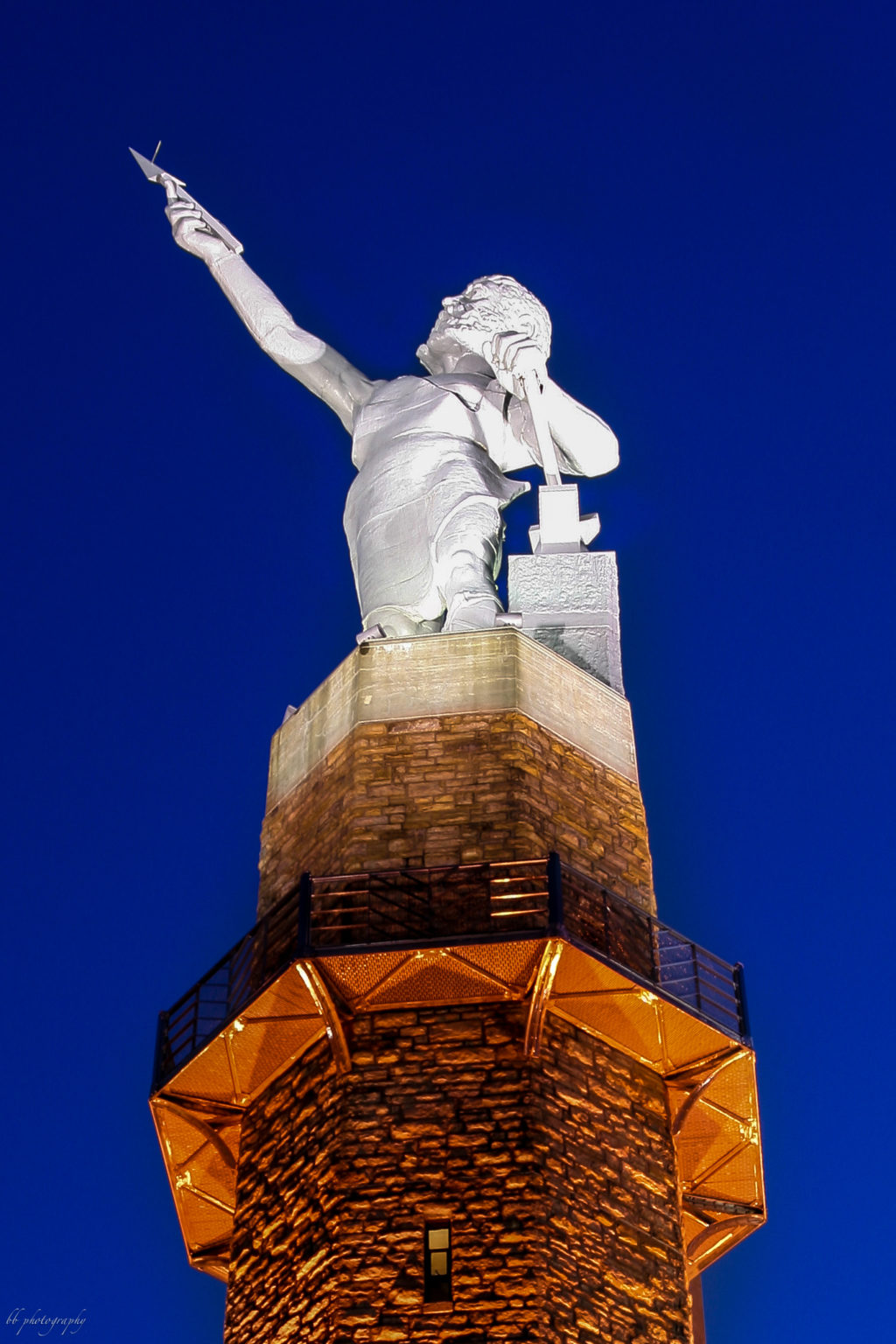 from EXCURSIONS GUESTBOOK HUNTSVILLE, MADISON & DECATUR 10th Anniversary Edition by EXCURSIONS BY CITYVISION